AD – We were invited to review Feather Down in Church Stretton for the purpose of this review and we were compensated for our time.
Review Feather Down Church Stretton: Going glamping as family is on our Travel Bucket List this year. So when Feather Down got in contact and asked it we would like to review one of their sites I jumped at the opportunity. We chose to visit Church Stretton which is based in Shropshire. Having never explored the area at all I thought it the perfect opportunity to do so. 
Feather Down have seventy glamping locations across the Netherlands, Belgium, Great Britain, Ireland, France, Germany, and Switzerland. The accommodation has been designed specifically with luxury in mind with the ability to get back to nature. So the focus is very much on being close to animals, reducing the tech time (there's no wifi) and reconnecting as a family over preparing a meal together. Sounds ideal? Its exactly what we needed after Kipper and I had been in Canada for ten days. Time to reconnect as a family and try and get over the jet lag.
Travelling up from school on Friday we got a little delayed which I suppose was to be expected. In the confirmation paperwork I was given the hosts mobile number. Check in is normally between 4pm and 6pm so I wanted to let them know that we were running late. They were so friendly and helpful understanding that the traffic was outside our control.
I was very impressed by how helpful the hosts were. When we turned up Phil showed us around the Canvas Frills Lodge. Explaining how the hot tub, shower, stove and electricity worked before leaving us to settle in. Nothing was too much trouble for him. Saying we could contact him whenever we needed anything. True to his word when we did, he came back straight away.
The Church Stretton site is smaller than many other Featherdown Farm stays. Based in the wooded grounds of Acton Scott a historic working farm. There are only four Canvas Frills Lodges. Each is nestled in its only little wooden copse which means its very private and much better than other similar sites we have visited. The lodge itself has its own wood fired hot tub and separate gas powered shower outside. There is a small veranda which leads into the main living area. To one side is the cool box and a sofa. To the other a large wooden table with six large chairs. In the middle of the space is the stove with a kitchen area behind.
To the right of the kitchen there is a wooden room reached by a step. With a hatch either side you can also reach it from the main bedroom. Raised off the floor the whole room is a mattress. Monkey called it his little den and quickly claimed it as his own – although Feather Down call them the cupboard bed. It is large enough to sleep one adult or two children. The second bedroom is to the left and has two large bunk beds. Kipper decided to stay in the top bunk and with the extra wooden panel across the top it gave me confidence that he would be fine. Since he moves around a lot in his sleep. The ladder is fixed in place which also meant he could get up and down easily despite only being three. 
Also to the left of the living area is a flushable toilet. It was good to have it as part of the lodge and not have to get layered up and booted up if the kids needed the loo during the night. I had requested a linen pack which includes towels and sheets, which does incur an extra charge. The duvets were extremely thick and felt like new. The sheets super clean and crisp, its just one less thing to worry about when travelling straight from school.
When we have glamped before the log burning stove has only been used as a method of heating. However with Feather Down Church Stretton like all the other locations  it was also used to heat the kettle and do the cooking. There is a charcoal BBQ available but since we were only staying for two nights we opted to use the stove.
The kitchen comes fully equipped with various pots and pans, plus a gorgeous stone sink. Which means you can easily self cater, in fact it has been designed specifically for meal preparation. There are three rings on the stove so we opted for simple dishes. If you wanted to eat out then we passed numerous pubs close by all of which look lovely from the outside. 
During our stay we explored both the market town of Ludlow, going to Ludlow Castle and looking around the market. As well as visiting Acton Scott the historic working farm a ten minute drive away.  There was so much more we could have done on our trip. With many castles and English Heritage sites local to Church Stretton. We have plans to revisit and explore the area more. 
Things we loved about our Feather Down stay at Church Stretton
Hot tub – as soon as the boys saw it they wanted to get in it. Our hosts had very kindly already set up a fire to heat it for our arrival. It's deeper than you average although Kipper could stand up in the centre (just about). You can control the temperate to a certain extent depending on how much wood you have in the heater. The toilet also has an outside door so its accessible without walking through the lodge dripping wet.
Shower – which is separate from the rest of the lodge in a little hut. I was a bit skeptical. Even more so when part of the birds nest above the light fell on me on the way in. Powered by gas it was really warm and there was something nice about showering under the oak trees. Until Monkey decided to open the door at one point.
Being able to drive to the lodge – was a big plus point for Hubby. Travelling with kids means that I always over pack. We had wet wether gear, swim stuff and super cosy onesies along with all the normal kit we take on a weekend away.
Honestly Shop – one of the things which Feather Down insists upon is an honesty shop or pantry. Its designed to ensure you have the essentials but also so you can sample regional produced products. Despite self catering a reasonable amount there is always something we forget such as salt this time. Of course you only realise half way through cooking, so it was very hand to be able to walk to the honesty tent. We also tried out the local eggs from the farm.
Hosts – not only did Phil wait for us to arrive past check in. But he was also on hand if we needed anything. Coming back straight away on text when we had a little problem with the lights.
Peace – despite the two boys it is so peaceful. The lodges are well spaced so there is no chance of encroaching on anyone else privacy. Without distractions you can hear all the cows and sheep in the fields, the birds

 and the 

rabbits

 moving around. It was exactly what I needed to 

recover from the travel and jet lag of the previous week.
Book & information – One of the biggest bug bares I have of visiting properties is the lack of information. In the lodge we found a folder which included everything we needed to know about the stove and amenities. But also there was a list of supermarkets, public houses, attractions and ATMs. All of which are essential when you are not operating on wifi. 
We had a great family break to Church Stretton, glamping is most definitely the way forward for us. Since there has always been the battle between me wanting to go camping and Hubby wanting to stay in a hotel. Glamping is the perfect half way house and with so many different locations to choose from theres something for everyone. I can't wait to choose our next stay – perhaps in Europe?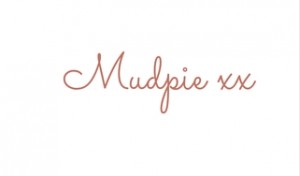 If you've liked this post please follow me on my social media channels:
Mudpie Fridays: YouTube | Twitter | Instagram | Facebook | Pinterest | LinkedIn