AD – This post has been written in collaboration with Energizer Batteries I was compensated for my time
Kid friendly activities using a torch – It is getting to the end of the Summer holidays. We have ticked pretty much everything off of our bucket list. And I am looking for things to keep the kids amused over the last couple of weeks. We also have some trips away planned. So I was looking for activities which would only require a few simple items. That's when the idea of using a torch came to mind. Inspired by the recent light projections across London by Energizer, where over three days twenty one different locations from Covent Garden to Piccadilly Circus were lit up with some engaging and energizing moves by Mr Energizer.
Both the boys have always found torches fascinating. So deciding to build on that here are seven activities which you can do simply and cheaply with the use of a torch and some good batteries. Naturally, we chose Energizer batteries, which is the worlds longest lasting AA battery. After all, with a large number of activities to get through we needed to make sure we had a powerful battery which never stops. The best thing about all these activities is that they do not need to be expensive and can often be created with things you have lying around the house.
Kid friendly activities using a torch
Drawing Projections
This can be done in so many ways. You could use specifically designed art and craft stencils. The sort the boys use to use for painting when they were tiny. Or you can collect items from around the house, lighting them up to draw around the shadows the item creates. It's even possible to buy specific torches with clear acrylic covers that project pictures onto a surface.
Not only does this activity help with fine motor skills, it also helps to teach the concept of size. By moving the torch close to the surface the shadow will get smaller and create a smaller picture. While holding it further away it will make the shapes and pictures larger.
Night Walk
Summer evenings inevitably mean later bedtimes, especially when on holiday. Both boys love being outside when it's dark. I think it's because they are normally wrapped up in bed, so being outside so late  feels exciting.  I find it has more impact with them if we are at home in the light and then specifically get ready to go out in the dark. Rather than being out already. If you can find a location with as little light pollution as possible, it will also give the torches more of an impact. This activity works particularly well with head torches and on the right night when there are few clouds. Looking up at the stars is magical and something they will remember for a long time. Plus it's free!
Morse Code
Having recently visited HMS Belfast Monkey learnt all about morse code and was extremely interested in it. Using a torch instead of a buzzer you can create your own morse code fun. Turning the torch on an off quickly for a dot or sightly longer for a dash. You can find  the morse code alphabet here. We practice spelling out names and simple words. With the other people trying to guess what was being spelt out with the torch.
Puppets & Charades
An excellent activity that you can stretch to the time you have available. If time is short, then you can use your hands to make shadow puppets. I remember my grandfather doing this with me when I was a little girl. You can find some ideas of  puppets you can make with your hands here. Alternatively, if you have time, you can make your own puppets with thick black card and blunt wooden BBQ skewers. The patterns do not need to be intricate and can be matched to your child's cutting ability. Again a great way to practice fine motor skills.
We also made shadow boxes as kids. With a shoebox and some tracing paper. Simply remove the bottom of the shoe box and cover in the tracing paper. Remember when adding sticks to your shadow puppets to make sure they are horizontal, not vertical.
Treasure Hunt
The boys really enjoy a treasure hunt anyway, but to have one in the dark adds another dimension. It can make a simple treasure hunt more testing which is ideal now Monkey is getting older. Plus it's so simple to hide a few sweets or small toys around the house, so it takes no time to set up at all.
Make your own Star Systems
Again I like this one because it can be as complicated or simple as you would like. If you are travelling towards the end of the Summer like us. Then it can work with some cushions on the floor with a torch under a colander. The boys like looking up at the little white pinpricks of light while we tell a space-themed story.
If you want a more educational based activity then you can look up star constellations online and replicate them on small black paper disks. We make our holes with a needle using play-dough to cushion the paper. I suggest making exaggerated holes with the needle so that the constellations are easier to see.
Simple childhood games such as Chase & Tag
Simple childhood games can take on a new twist when playing with them with a torch. The best thing about these is that other than the cost of the batteries and torches they are free. Tag works much the same as the conventional version. Other than actually physically tagging each other, you use the torchlight to tag an opponent. Tag is probably better played in a larger group.
Chase can however be played by just a couple. Again instead of physically chasing around each other, each player gets a torch,  and you chase either others light. I find when we have had a busy day, and I want a calmer activity before bed then this is a great one to settle them down. Especially if you play it laying on the floor.
So there are seven ideas to keep the kids entertained with a torch and some Energizer batteries. Ideal if you are camping or travelling around. Or perhaps you just want some cheap activity ideas before the end of the Summer holidays. Just make sure you buy the worlds longest lasting AA battery, not only are they powerful they also never stop providing lots of fun.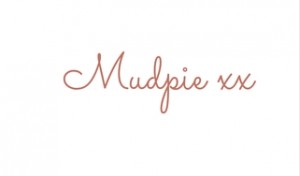 If you've liked this post please follow me on my social media channels:
Mudpie Fridays: YouTube | Twitter | Instagram | Facebook | Pinterest | LinkedIn