How to get around in Dubai:  We are lucky to be frequent European travellers. Especially now the boys are older we have reintroduced city breaks to our bucket list. Envitably a city break means lots of walking. So when we visited Dubai last weekend we thought we may walk a little. It was hot somewhere between 37-40 degrees for our visit so we weren't naive enough to think we would do too much. But we were not prepared for the vastness of the city! Walking from one place to another is just not conceivable even when we chose a central located hotel. So the question is how do you get around Dubai. Well thankfully it's really easy. 
4 ways to get around Dubai
Tourist Buses –  There are so many things to do in Dubai and this bus is a great way. Firstly the hop on hop off bus. We opted to buys a two day ticket It's probably one of the more expensive ways to get around the city. When we visited it cost around £73  for a two day ticket. But depending on who you opt for you may also find that certain attraction tickets and boat  trips are also included. For example the Aquarium, Under Water Zoo and a Dhow Cruise all came as part of the package. These alone would have cost more than the bus ticket.  Plus with Dubai being so vast it really gives you the opportunity to get a sense of the place and identify where you want to go back to.
Many of the buses have an air con section at the top so its the perfect way to explore in the heat too. Plus there was water freely available.
Metro – This was not a method we had planned to use. However we discovered one right outside the hotel. Again everything is air conditioned including the platforms. Its a very economical way to travel with single ticket costing just 6 AED which is around £1.50. The network is vast to which means you can get from one side of the city to another with a travel card. There is also a tram which will take you onto The Palm.
Abra – Used to get from one side of the Creek to the other Abras are small boats with canvas stretched across the top. Each traditional boat will take around sixteen people seated on each side of a central bench. Each side of the creek near the souks are lined with them, waiting to take people across. The fee is only  1 AED which is the equivalent of 25p. Probably not one suitable for little ones since there are no bars or anything so wriggly toddlers could be a challenge.
Taxi – I was a little apprehensive about using taxis but if you go for the tan cars with different coloured roofs then they are government owned. This means the fares are strictly controlled and actually pretty reasonable. There is even a little announcement when you get in telling you to put your seatbelt on. Travelling from one side of Dubai to the other came in at 62 AED which works out at around £15. Much cheaper than the equivalent in the UK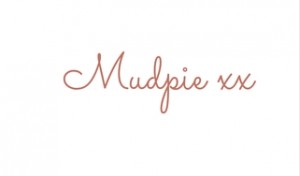 If you've liked this post please follow me on my social media channels:
Mudpie Fridays: YouTube | Twitter | Instagram | Facebook | Pinterest | LinkedIn