AD – We were gifted a family stay for the purpose of this review Villa Pia,  all words and opinions are my own. 
For the last week we have stayed on the border of Umbria and Tuscany in a thirteenth century Italian Villa. Villa Pia is nestled in the middle of the hills in the small hamlet of Lippiano. Although a villa by name it operates as an all inclusive boutique hotel. We spent October half term enjoying the hospitality and everything that it has to offer. There really is nothing else like Villa Pia, many of the guests we met had visited previously, with one family on their thirteenth visit. When asked why, it is its uniqueness and home from home style that keeps bringing people back.
Villa Pia itself
Located in several acres of green fields Villa Pia consist of three different buildings. Two of which provide accommodation and the third is the dining hall and games room. The three buildings form a private courtyard which is used as an alfresco dining and play space. We were located in the main building which also has the kitchen, playroom, library and study in it. 
All meals are provided, as well as an endless supply of water, fruits juices, wine and beer. Fruit and cakes are available throughout the day to keep little tummies full. A continental breakfast is served from 8am – 11am, lunch at 1pm and then dinner is a split seating. With children eating at 6pm and adults around 8/8.30pm. The majority of the food was very good, lunch especially was beautifully prepared and there was a lot of different dishes to choose from. All using fresh produce and combine the favours we have come to expect when travelling around Italy. I honestly could not fault it. 
The food at Villa Pia
The adults meal in the evenings is four courses. Existing of a starter, primi (pasta dish), secondi (meat or fish dish) and a dessert. Followed by tea or coffee. Apart from the starter you help yourself, some days I only had either the pasta or the meat dish purely because of the amount of food I had consumed! The variety is really good and we liked all the dishes. Some that really stood out for me was the spinach soufflé, prosecutio parcels with a cheese and mushroom filing, truffle pasta and a delicious cake dessert with red fruits and mascarpone. The staff are very talented!
The kids food for the first couple of nights was a bit samey with either a pasta or a rice dish. Although this picked up on Monday with a larger variety being offered which continued for the rest of the week. It must also be hard to feed the number that they did and cater for such a wide age range. We had weaning babies all the way up to teenagers. Not only that but they need to try and cater for all levels of fussiness. Which I actually think they did a very good job of doing. There is also the option for vegetable puree for the babies. 
The hotel itself is staffed by ladies from the village. They did everything from the cooking, the daily maid service, cleaning, tidying and generally trying to provide for your very need. There is also a general manager who is also on hand for most of the day
Our Room at Villa Pia
Our room was located on the first floor at one end of the gorgeous black and white tiled hallway. All the doors leading off of it were duck egg blue and matched the shutters that adorned the large windows. We had two rooms with an adjoining door. The boys room was at the end of the house and was a great size. With a huge wardrobe, twin beds and its own bathroom. The bathroom had a set of long opening doors with Italian lace curtains. Our room had a double bed, wardrobe, vanity unit and another bathroom. It was impeccably clean and our bed was so comfy.
I liked the little touches of fresh flowers in the room on arrival and stunning tiled floors. They do not have air conditioning but the shutters and windows help to keep the rooms cool. As they are serviced every day the ladies would leave the windows open but the shutters pulled to, so that the sun does not come in.  Towards the end of the week when it got much cooler I was pleased of the big cast iron radiators which gave out a lot of heat if needed. 
Both rooms also had a bathroom. The shower come bath is typically Italian. The bath itself is quite small with a little shelf. The boys could fit in the bath but neither Hubby or I could. Instead we had showers although the standing space is quite small because of the shelf. I was a little worried we may end up going flying. Our bathroom also had a bit of a funny smell, we did ask about it but we were told the solution was to keep the plugs in place. We ended up using the boys room the most.
The Facilities at Villa Pia
The hotel is designed to be a home from home and brings a lot of benefits when travelling with small children. Cots, bed rails and high chairs are all provided. Downstairs there is a library and music room. This shared space is ideal for a game of cards or to sit quietly with a book. Some of the older children would play their tablets in there in the evening. Plus a number were very skilled in the piano with some beautiful songs echoing around the rooms.
There is also a playroom with a wide selection of toys and books suitable for younger children. Kipper was in his element playing with all the cars and diggers. There were also some toys for younger children and some puppets which the older ones liked to put on shows with. Outside in the court yard it looked a bit like a Little Tykes toy shop. With various ride ons, Wendy houses and seesaws. Kipper couldn't stay away for long always returning to one of the trikes.
There are also larger bikes for the bigger kids, Monkey who has been on stabilisers for a long time. Finally managed to ride unaided while we were visiting.  There is a tennis court just out the back which proved the perfect place to practice. We headed there on our first morning, the sun shining, the air fresh overlooking the beautiful Italian countryside. The boys had so much fun riding around it.
The Pool
There is also a small play area with a slide and some swings, as well a trampoline. Hanging from various trees (which were also good for climbing) there are many a tyre and log swings. Not to mention the pool which has a sandpit right next to it. I was impressed with the number of pool toys. Although we played in the larger pool there is a smaller 'baby pool' which is 80cm deep.  If thats not enough next to where we eat there is a games room with table tennis and also a table football machine. Monkey would quite often disappear off here after dinner to have a play with his new found friends. Underneath there is a small soft play area for little ones.
Additional Activities
Now if that wasn't enough they also have a beautify treatments which you can book into, as well a cooking classes for both adults and children. All of which are chargeable locally. Monkey took part in the kids one which was great fun and cost 15€ for two hours. They made jam tarts, muffins and cookies as well as pizza for tea. I was very impressed by the ability of the chef to keep eight children entertained. Although we didn't actually do the adults one a number of the guests who were also staying did. We returned from our day trip to home made bread, pasta and tiramisu.
The Location of Villa Pia
Villa Pia is located right on the border between Tuscany and Umbria in a little village called Lippiano. There is not much to the village itself although it has a square and does hold festivals at certain times of the year. I was pleased to see a post office and cash point. Plus there was a small bar where you could also buy fresh bread and pastries. Not that you needed to as it was all supplied by the villa. However it did mean we could catch the first half of the rugby since there are no televisions in the hotel.
Although it is possible to travel to Villa Pia without a car, it is expensive to reach from the nearest airport, the hotel estimates around £100 one way in a taxi. It would also limit just how much you can get out and explore so I would definitely recommend getting one. Most of the families staying had a car.  The hotel it is easy to find and the roads are not too narrow (compared to some places we have stayed).
Day Trips from Villa Pia
We managed to squeeze a lot into our stay. However because there is so much to do at the hotel itself there if you don't want to go off exploring you don't need to. To get an idea of what we got up to its best to check out our Umbria highlight on the Mudpie Fridays Instagram account. Our favourite trips were to San Marino the second smallest principality (behind the Vatican), Perugia where we visited a Chocolate Factory, rode on the mini metro and found a fairground and the caves of Frassi. It is also in easy reach of Rome, Pisa, Siena and Floerence. In each room there is a large folder of ideas for days trips within easy reach if you want something more local.
Things we loved about Villa Pia
Having not stayed in this sort of environment with children before I was a little unsure. Staying at Villa Pia is almost like holidaying with your extended family. In fact there are a number of groups who do just that year after year. It turned out that this was one of the things I loved the most about our stay.  We had a great conversations with the other parents over bottles of wine most nights. The kids made friends and really enjoyed playing as part of a larger group. We even came away with peoples contact details. Yet if this is not you, then there is no obligation to do it either.  The whole place is very relaxed.
The food, the wine and the sheer amount of things to keep the kids amused have also got to score very highly. For this reason a holiday at Villa Pia can be anything you want it to be. For me its a half way house between staying in an actual villa and a hotel. The fact it has the flexibility of self catering but without needing to actually cook and clean up is huge draw for many of our fellow holidaymakers and I don't blame them.
Things to be aware of
There is only one thing which you need to be aware of and something I hadn't given enough consideration to really in hindsight. Since the children eat at 6pm the expectation is that they are in bed by the time the adults eat at 8/8.30. Or at the very least they are not present at the dinner table. The older children would sit together in the library playing mine craft, reading or watching kids youtube. This meant the youngsters would be upstairs asleep. The hotel provided baby monitors and all rooms had a lock. If you are uncomfortable with this then its possible to stay in additional accommodation in the village itself where baby-sitters are available. As beautiful as the main house is this would be my preference should we visit again while Kipper is still small.
Villa Pia is a real gem of a holiday destination. It offers something for everyone and a real chance for mum to put her feet up. The staff are super friendly and kind, the rooms large and comfortable and the views simply stunning. Coupled with all the onsite activities but the chance to go off and explore if you wanted to there is really is something for everyone. It has opened our eyes up to a new way of holidaying…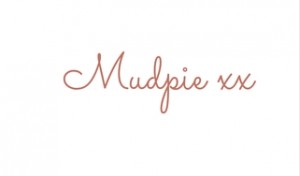 If you've liked this post please follow me on my social media channels:
Mudpie Fridays: YouTube | Twitter | Instagram | Facebook | Pinterest | LinkedIn