Last weekend we invited up to Edinburgh to stay at the Innkeepers collection Melville Inn, Dalkieth, Edinburgh. The hotel is located about 20 minutes from the airport by car and 6 miles out of the centre of Edinburgh. Always on the look out for new family friendly destinations I was interested to see just how family friendly the hotel was. Here is how we got on.
For those of you who have not come across Innkeeper's Collection before it is the hotel chain linked to Innkeeper's Lodge.  There are  fifty different properties to choose from across the UK and Scotland. All their hotel rooms are stylish and characterful and are situated on the doorstep of award-winning pubs and restaurants. Currently undergoing a significant investment program, their hotels offer you a choice of classic country style or contemporary cosiness, sophisticated chic or boutique elegance. Each hotel-grade room has been designed and styled based on the building's heritage, making each a distinctive destination.
Location of the Innkeepers Collection Edinburgh
We flew into Edinburgh airport and caught a taxi from the pick up point to take us to the hotel. It is about a twenty minute drive and cost £35. As mentioned the hotel is based around 6 miles outside of the centre of Edinburgh. According to google maps it takes about 18 minutes to drive into the centre. However we didn't need to worry about this as it is right on a main bus route.  Which we used to moved around the city.  If travelling by car, because it is outside of Edinburgh there is a huge free carpark with plenty of space.  The two bus routes are 29 and 3, on the Saturday there was a busy every ten minutes or so, the receptionist at the hotel was very helpful in pointing us in the right direction.  I could not get over how reasonable the fares were. An adult single fare on the bus it's £1.70 and a child 80p. Kipper being three was free. You can buy family day pass for £8.50. Although be aware that you need to have exact change as no change is given, and  you can only buy one ticket on a contactless basis per card.
Right next door to the hotel itself is a Vintage Inn called the Melville Inn,  arriving late on our first night we ordered a bottle of wine which we took back to the room. When the lady offered me some glasses to go with it  I realised that this is a regular occurrence with guests at the hotel. While there I also booked us a table for dinner. Being a Saturday night I was worried that it may get busy. I  am glad I did as it was extremely busy when we arrived ta 6.30pm. I think this is because they have a promotional menu running over the weekends.
There is also a garden centre right next door to the hotel which has a soft play area and the café should you require it. Plus a butterfly and insect attraction which we actually visited during our stay. A family ticket cost £26.50 for two adults and two children. Although its not large you can easily spend two hours there and longer if they are running a handling session. Just opposite the butterfly place there is also an outside play area with a slide, climbing frame and swings.
When it came to returning to the airport we used the tram from the city centre, or you can use the 100 bus service. The airport is very well serviced by public transport.
Our Hotel Room at Innkeepers Collection Edinburgh
We arrived late on the Friday and were greeted by a very friendly receptionist. In fact all The staff during our stay for more than helpful and very friendly. Often engaging with the boys when they were being mischievous. In the reception area there is a vending machine  stocking soft drinks and chocolate which takes cards. My first impression of the hotel room was that it was huge,  I can't remember the last time I stayed in one anywhere near as large. Our room was located on the second floor and was one of the largest on the floor. Probably because it was a family quadruple which meant thatit had a double bed as well as a sofa bed for the boys to share. There was also a interconnecting door,  meaning that if you're  a larger family or travelling as part of a larger group then they should be able to accommodate you. There would have been plenty of room for a travel cot in our room as well.  Standard twin and double rooms and also avaliable.
The entrance to the room had hard floor which was useful especially if you've got a buggy or outdoor shoes. The rest of the room is carpeted.  Off to  the right there is a bathroom with a big shower. The water pressure was good and we had no problems with hot water during our stay. The room has minimal furniture with a bedside table on each side and a small vanity unit. Near the door there are coat hangers and pegs for coats as well as a two drawer unit. There is no safe and there is no wardrobe. However as we are only staying for couple of nights this wasn't a problem for us. In the middle of the room there is a big flat screen TV. There was freeview included which meant there were several kids options. But since Wi-Fi is provided  we could also stream Netflix to the television. The rooms have air-conditioning with a swish thermostat so you could get it to exactly the temperature that you wanted. Each room has a Hypnos bed which I had never heard of before. All I do know though is that they are very comfortable!
 One thing that really impressed me about the hotel and was not expected is the fact that there is a 24 hour reception but also that the rooms are cleaned on a daily basis. So the beds are made and the bins are emptied which is not something I've seen in a budget hotel before.
Food at Innkeepers Collection Edinburgh
A continental and cooked breakfast is included in the price of your stay. Food is served in the Inn next door from 8am to 10am each day. There is a selection of pastries, toast, jam,  yoghurt,  fruit, fruit juices,  tea and coffee as well as hot cooked items including scrambled eggs, sausages, bacon,  and baked beans.
The Melville Inn has also been refurbished and it has a very welcoming feel about it which was really appealing. We ate in the restaurant on Saturday night. The kids meals  cost £5.50 and includes a main course and two sides. Deserts and drinks are £1 extra each.  Both boys ordered off the kids menu and the portions were huge. I would suggest that there will be more than adequate for children at 12.
Hubby and I opted for the weekend treat menu. The weekend menu allows two courses for £21.95 each  including a bottle of wine to share or two alcoholic drinks.  You can have three courses for £24.95. I ordered scallops to start which  had  a £2 pound supplement and then opted for the fillet steak over sirloin steak which was a £6 supplement. However you didn't need to have the things that cost extra. These just  happen to be  my favourites and apart from one other main dish the only things with a supplement charge. The menu has a lot of choice and for £44 for a two course meal with a bottle of wine, good value considering the food was also cooked very well and delicious. I would recommend booking as I think it also attracts people that live in the area because of the quality.
Things we really liked about the hotel
The reception  staff – They honestly  couldn't of been more helpful. They gave us lots of information about what to see  and advice about the buses and getting into the city centre. They were great with the kids engaging with them just as they did us. The fact that the reception is 24/7 is also a real bonus when travelling with kids. Although we didn't have a problme during our stay it is nice to have the reassurance that there is someone on hand to help if needed
The price – A quad room over a weekend in Novemember is £64 per night on a flexible rate of £57.40 per night on a fixed rate this includes breakfast. I think this is extremely well priced and puts it in the same band is many other budget hotels. However I think what you get extra here is the service and convienence of having a good quality eatery right on the door step.
The food – well priced and delicious and right next door. Makes life so much easier when travelling with little ones.
The location – okay so it is not in the centre but for the price you simply would not get something of this quality for four in the centre for the price. But it is extremely well serviced by the bus. Plus there is the butterfly attraction right next door, plenty of parking and a play area.  The hotel itself was extremely quiet and we did not get woken by traffic noise.
There really isn't anything we didn't like about our stay. Although not having somewhere to store clothes for a longer stay would probably annoy me slightly if we had been staying longer.
We had a great stay with Innkeepers Collection and I can't wait to try out some of their other properties.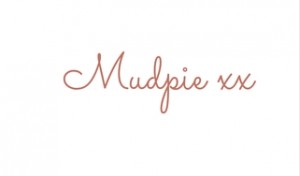 If you've liked this post please follow me on my social media channels:
Mudpie Fridays: YouTube | Twitter | Instagram | Facebook | Pinterest | LinkedIn