AD – I was sent the photobook included in this blog post for the purpose of this blog post – Review Photobooks from Rosemood.  I was compensated for my time. 
Review Photo books from Rosemood – Being a family travel blogger I take a lot of photos. But like many others they tend to stay on my laptop. I hardly ever print any photos which seems such a waste. Normal excuses around nowhere to put them or lack of time spring to mind. Yet many of them having been loving curated and shot for here or my social media channels.
Now in the current environment where I am juggling home schooling and work during the day. Come the evening I am looking for something to do to relax. So when Rosemood got in contact and asked if I would like to try out putting together one of their photo books I of course said yes. It seemed a very good opportunity to pull together all our travel photos from last year into one lovely album. Which we can look back on and remember all the great times.
Who are Rosemood?
If like me you have not heard of Rosemood before they are a young French company that specialise in producing wedding and baby stationary. As well as elegant photo books. They set themselves apart by providing a team that proof read text and retouch your photos. Not only that they also adjust the layout of your stationary and photo book if needed to make sure they are perfect. Plus they have their own printing atelier which means they can manage every step of the production process.
Designing my photo book
Designing my Rosewood photo book could not have been any simpler. In fact I would even go as far as saying it is one of the easiest online systems I have ever used. First of all you select which type of book you would like. I opted for a soft cover book. From here you then go on to chose a design and the orientation of your book. With fifteen different designs all equally as beautiful it was a hard choice. I opted for Minimalist as for me its all about the photos. Each orientation – square, portrait and landscape come in three different sizes.
Once you have selected your photos all you need to do is import your photos. I had placed all mine in a folder so it was easy to upload. One of the features I really liked was the ability for the online system to design your photo book for you. This is the option I took. As it automatically puts all of your photos into the book in roughly chronological order. Leaving you free if you want to tweak and move things around.
This is really easy to do by selecting a page and looking at the various layout options before dragging the photos around to your requirements. I must admit I really favour large whole page photos. The good news is that you can add up to 200 pages which meant I had plenty of opportunity to show case my favourites.  I also really like the fact that system will also alert you if any of your photos are of poor quality giving you a chance to visit those pages and make alterations.
I chose not to add text to my photo book apart from the back page of our book. But there is plenty of opportunity to do so if you want to. It took me around forty five minutes to build our Adventures of 2019 phonebook. Which had over 300 photos in it! It is possible to add up to 250 pages with up to nine photos per page.
Review Photobooks from Rosemood – our thoughts
Considering all the checking that goes into the printing of the book and the individual attention to detail. I was extremely impressed that it arrived within a few days. I had opted for a matte textured ivory paper and was extremely happy with the results. The printing is truly beautiful and really makes my photos look amazing. For me it is all about the photos so this alone gets a huge thumbs up.
But not only this the quality of the book is second to none. The paper is heavy weight which means it feels substantial. The cover thick and allows you to flick through the book easily. And the paper is such good quality you can't help but want to touch it. It really is lovely and would make a fantastic gift. I am planning on getting previous years adventures also printed as nothing else really measures up!
Things I love about our photo book
Simple and easy to use website which is a joy to use and it was simple to put the book together
The fact that Rosemood provide a proof reading service and a touch up service to make sure your photo book is delivered perfect
Yet with all this extra work our book is delivered quickly and well packaged. Standard delivery is between 8-10 day
The quality is second to none I could not fault it and my pictures look amazing!
If you would like to find out more about what  Rosemood have to offer then head over to their website. A soft cover photo book with 20 pages costs  from £15. For the quality of the printing and the additional services this is a great value for money.
I am running a giveaway over on my Instagram page for your chance to win a £100 voucher to spend on their website. But be quick it is only open for a week: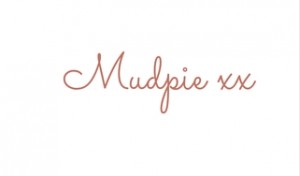 If you've liked this post please follow me on my social media channels:
Mudpie Fridays: Twitter | Instagram | Facebook | Pinterest | LinkedIn
Review Photobooks from Rosemood