Tips for a fun kids birthday party at home. When Kipper turned four last week we had a party at home to celebrate since we are in lockdown. It is not exactly how I had planned his birthday. We did have lots of adventures planned. But it wasn't to be. I did wonder if it would mean that we would all end up disappointed at the end of the day. However we had a brilliant day, Kipper declared it the best day ever and we all really enjoyed ourselves. So much so that I think we may have started a new family tradition. So that even when we can celebrate outside of home, we will make the extra effort to make sure we spend a day celebrating just the four of us.
It did take a little bit of extra work but not a huge amount. Considering we are both trying to work from home as well as home school at the same time there is not a lot more we can fit in. Here are are few things we did to go the extra mile and our tips for a fun kids birthday at home.

Tips for a fun kids birthday party at home
The date – working and home schooling it was very tempting to hold a celebration on his actual birthday which was the middle of the week. However we decided to postpone it until the weekend. As this meant that we could relax and enjoy the day without having to worry about work. It also meant we could stretch out the celebrations.
Invites – I made some invites using a free template on Cavna and gave them to the boys the night before the party. It helped to generate some excitement and frame the idea of a party in their heads. I wanted to make sure they saw the day as something different to a usual Saturday.
Have a party room – Although the weather forecast was due to be good we turned our kitchen into a party room just incase. It was the room of the house that got decorated (see below) and where Kipper found his presents in the morning. Should the weather have turned nasty it gave us options. Plus a number of the activities we had planned took part in this room.
Decorations – Normally we do not decorate the house other than the normal obligatory foil number balloon. But to get us in the party spirit this year we went to town (simply)  in our party room. I made a personalised birthday banner cheaply and easily at home. Then we hung simple crepe paper streamers in alternative colours across the middle of the kitchen on a piece of cotton. I also brought a lot of number four balloons which we had on the floor that they really enjoyed. As we were spending the night camping the garden we moved the number four balloons into the tent. We also hung up a foil Happy Birthday balloon and some LED balloons and glow sticks for later.
Party Poster – I created a poster which had all the party games and activities we had planned on. Kipper could tick them off as we went down the list. It also gave them a distraction if we got to a stale moment. It really worked to focus everyone and helped with the four year age gap between the boys. I tried to keep activities manageable and interchangeable to give us as much flexibility as possible. There were some traditional party games mixed with some down time as well as a lot of fun.
Party Crown – Again as another attempt to make the day appear different I made Kipper a felt party crown. It took a few hours and he was so proud of it. Although I have started something now which means Monkey is also expecting one regardless of whether we are still in lockdown or not.
Activities – I think these will differ depending on your age group. The boys were age four and almost eight. At this age Kipper wants to play with his new toys so I factored in some time to allow him to do that a much as he wanted. Party game wise I kept it simple, we had a mini pass the parcel, which actually went really well. A scavenger hunt where I hid pictures around the garden which they had to find and a Piñata. To keep with a car theme we had tattoos from the animations and balloon cars to play with. As well as water fights as the weather was lovely and hot. All of these are short activities and can be done at anytime throughout the day.
Making a day of it – To make it extra special we decided to put the tent up in the garden and camp out. This meant we could have sparklers and toast marshmallows. Yes the boys were late to bed but that was part of the fun. They will forever remember their night in the tent for Kippers birthday.
So those are my top tips for arranging a special day at home. How have you been celebrating little ones birthdays during lockdown? I would love to hear about them in the comments below.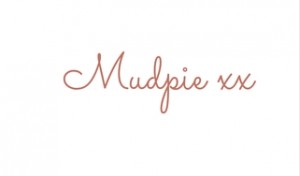 If you've liked this post please follow me on my social media channels:
Mudpie Fridays: Twitter | Instagram | Facebook | Pinterest | LinkedIn