AD Press Tickets. We were invited to Christmas at Bedgebury for the purpose of this review. Everything you need to know about Christmas at Bedgebury. All words and opinions are my own.
Everything you need to know about Christmas at Bedgebury. Christmas light trails have grown in popularity in the last few years and we have been fortunate to visit a number across the South. However, we have not been to the one at Bedgebury Pinetum before. Although I have fond memories of the Foresty England location from taking Charlie on the Superworm trail there a number of years ago. The question is, could this be the best light trail in Kent?
Everything you need to know about Christmas at Bedgebury
How to get to Christmas at Bedgebury
Bedgebury National Pinetum & Forest is located on the East Sussex and Kent border near Goudhurst. When we visited we drove, it is easy to reach off of the M25. Since the A21 bypass has been built you basically follow it all the way from junction five on the 25 until you see the brown signs. It is around twelve miles from Tunbridge Wells. There is a bus which you can catch from Tunbridge Wells which will take you close but it does not run into the evening. There are a number of train stations close by which you can get a taxi from. The closest station in Etchingham. But Tunbridge Wells, Frant and Wadhurst are also close by. Although I would plan ahead and arrange a booking in advance, as the smaller stations may not have taxi ranks.
Bedgebury National Pinetum & Forest postcode for sat nav is TN17 2SJ
Christmas at Bedgebury Tickets
Tickets are available through the SEE Tickets website. Prices start at £20 for an adult, over 3s are £13.50 with children 2 and under being free. They offer family tickets which are for two adults and two children including a carpark space for £72. Friends of Forest England can also get a slight discount on the price. According to the website, it is possible to buy tickets on the day but l would definitely book in advance as a number of the dates for December are already sold out.
Parking at Christmas at Bedgebury
When you purchase tickets you will also need to add a parking space. This costs £8 and is either included in your family of four tickets or can be added to an adult ticket. You do get a reminder before you arrive but they will check that you have a parking ticket at the top of the entrance. So make sure you have it ready. One of the things that we really liked about Bedgebury is that it is all on a hardstanding. The carpark is well lit and there is plenty of parking. Although you will be directed into spaces by the staff. Blue badge parking is also available near the entrance to the trail. You need to select this when you purchase your tickets.
Food & Drink at Christmas at Bedgebury
We came straight from school so the boys were both starving when we arrived. We ate next to the visitors centre overlooking the lights and the giant Bedgebury sign. The menu was limited to the usual pulled pork buns or hot dogs. Although they did have a vegan option and chips available too. Two hot dogs with all the trimmings, two pork buns with apple sauce and two portions of chips came to £32.
There is also another place to get food near to the laser display on the lake. It is well signposted so you won't miss it. Here there was a bit more choice, plus the opportunity to get an alcoholic drink. Along with the usual hot and cold drinks. I was impressed with the range of different local gins on offer. As well as mulled wine of course.
There is also a stop on the trail where you can toast marshmallows. There are three different flavours to choose from and cost £1.50 each.
How long is the trail?
As you enter there is a map, which I would suggest taking a photo of. So that you can work out how close you are to amenities. Each display is clearly signposted so it is easy to spot where you are. Unlike some other trails, we have been on, which always makes it easier when visiting with small people. We spent just over two hours and probably could have spent a little longer. On the website, it says it takes about an hour and a half and is around 1.3 miles long. But with little ones, it definitely takes longer and a number of the cars that arrived when we did were still in the carpark when we left.
It is buggy friendly and another plus point is that the pathway all around the trail is hard. With only an incline down by Father Christmas. Which you are warned about by a helpful steward. And then at the end of the trail back up to the visitors centre. But neither are significant.
Christmas at Bedgebury what to expect
There is so much to see and many of the displays are different to the ones that I have seen elsewhere. Here is a brief rundown of favourites and what to expect.
Lovely big entrance arch with Bedgebury at Christmas on the floor this leads to the visitors centre. Where you can look out over the lake and see the last displays. A good place to use the amenities before walking the trail.
Sonic Forest – As you start the trail you come across a beautiful light show of Christmas trees projected onto the pine trees. Colourful light paths take you on to the next display
Cascade Tree – Not only does this ree have icicles hanging from its branches. But there are also several curtains of lights. It is how I always imagined the faraway tree to look. Each installation also has music playing.
Electric Forest – I could have stayed and watched this for longer but the boys had other ideas. Lights light up the forest as eclectic jukebox music played. Changing the colours from reds and greens through to blues and purples.
Neon Web – taking you right back to the 80s, a neon web winds its way down the hill towards Santa. Who waits at the bottom to greet you.
And more…
Lillies – Another favourite of mine. Giant lilies changing colour on a beautifully still lake. Not only are the lilies stunning but you also get the reflection of the trees in the background
Laser Lake – Another trip down memory lane to my clubbing days. But thankfully the music is a lot more serene as you watch the show across the lake. With both the colour and number of lasers changing.
Christmas Cathedral – Probably the most photographed place of any light trail. This one is particularly impressive with its super high arch.
Gladioli Tunnel – A new one for me and I fell in love with the tunnel. That changes colour as you walk along it,
Geo Forest – Looks more impressive from afar. With green, red, pink, blue, purple and orange Christmas Trees on the hillside changing in time with the music.
Sea of Light – A riot of colour on the grass, made up of rainbow lights that change colour as the music plays.
Rainbow Shadows – On the way out of the trail your shadows turn into. asea of rainbows.
Review Christmas at Bedgebury
We absolutely loved our visit. I am not surprised that many of the tickets are sold out. With so much to see you definitely get value for money. I would not hesitate to go again. We had booked this already on a personal basis last year before Covid caused the event to have to close. I would have no hesitation to book again. I asked the husband what he thought and he said he likes this one because it is easy. Easy to get to, easy to park and easy to walk around. For someone that normally finds the inconveniences in everything. This is a big tick from him too. Find out more and book your tickets on the Christmas at Bedgebury website.
Why not check out some of the other light trails we have visited.
Have you visited a light trail recently? I would love to hear your experiences in the comments below.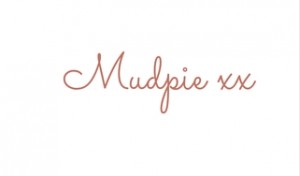 If you've liked this post please follow me on my social media channels:
Mudpie Fridays: Twitter | Instagram | Facebook | Pinterest | LinkedIn
PIN for later