Eating at the CN Tower with young kids – I remember visiting the CN Tower when I was about 14 and getting completely freaked out by the glass floor. Visiting Toronto this time for a family wedding, we of course had to take Monkey to see the view.


On consideration and looking at the prices for entry we decided to book to have dinner in the 360 restaurant. By doing this it meant that we got free entry to the observation levels including the glass floor! This gave us the added bonus of being able to see the view both during the day, at dusk and when it's dark. Without having to keep Monkey entertained for hours…

Dinner costs $65.00 for 2 courses compared to standard adult entry to the CN Tower of $35.00, so effectively for £15 more (the exchange rate really benefited us when we went) you get to eat in the award winning restaurant at the top.
The kids options are also really well varied monkey opted for salmon, fries and asparagus. When it came out it was enough to feed an adult! Children's meals are also two courses and are $40.00. The waiter was very good with Monkey's sesame allergy and brought out some rye bread for him. We all enjoyed our menu choices, there is a wide variety to choose from and they offer some a la carte options.
It was quite a bizarre feeling rotating around 351 metres above the city while having dinner, it moves quicker than you would imagine. Thankfully not quick enough to make you feel queasy, to complete a full circuit it takes 72 minutes. We got some fantastic photos as we were on the lower level of the restaurant. If booking I would recommend that you request the lower level as it gives much better photo opportunities.
Although the food is good value wine is quite expensive. You can get up to date menu options here.
After dinner we headed downstairs to the observation deck around 7.45pm. We had booked dinner for 5.45pm specifically to ensure by the time we had finished it was starting to get dark. Monkey had fun 'swimming' on the glass floor…
You can see into the Sky Dome if they have the roof open. Apparently the glass is thick enough to withstand 16 elephants standing on it!  Its till freaked me out slightly!

Then we went outside – although it's quite difficult to actually take photos. This is partly because of the red light which flashes on and off. And partly because of the safety mesh all around. You get much better photos inside.


Doing it this way really worked well for us and if we were ever to visit again then we would definitely look to book 360 again.
Things you need to know –
Website – www.cntower.ca/intro.html
Prices – Adult (13-64) $35.00, Senior (65+) and child (4-12) $25.00
Opening Times – open 364 days a year, the observation levels are open 8am-11pm. The 360 restaurant is open for lunch 11am-2.00pm and for dinner 4.30pm to 10.15pm.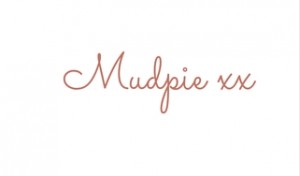 If you've liked this post please follow me on my social media channels:
Mudpie Fridays: Twitter | Instagram | Facebook | Pinterest | LinkedIn
Eating at the CN Tower with young kids