AD Presstrip – we were gifted entry in return for this blog post – Complete Guide to Blenheim Palace Halloween Family Trail
Complete Guide to Blenheim Palace Halloween Family Trail. The boys are getting to that age where they really want to celebrate Halloween. However many of the evening trails we have seen advertised are just too old for them. So I was delighted when I realised that Blenheim Palace was putting on some Halloween activities this year. Having previously visited Blenheim at Christmastime and had an amazing time. I was hopeful that their Halloween Trail would live up to expectations.
Complete Guide to Blenheim Palace Halloween Family Trail
Where is Blenheim Palace
Blenheim Palace is located in the beautiful village of Woodstock in the Cotswolds, Oxfordshire. Woodstock itself is a beautiful village and worth a wander if you are visiting the palace. Full of chocolate box shops, cottages and public houses, it is typical of many of the other well known Cotswold villages. It is about a twenty-minute drive from the city of Oxford, around two hours from London and an hour and a half from Birmingham.
Blenheim Palace Address – Woodstock OX20 1PP
How to get to Blenheim Palace
We have always driven to Blenheim Palace but Blenheim Palace do offer a 30% discount for people that reach the palace by public or sustainable travel. Travelling by bike, it is around 8 miles from Oxford on the National Route 5. If you come by bus it is possible to catch the 500 bus from Central Oxford including Oxford station into Woodstock, it takes about forty minutes and then a further ten-minute walk from Woodstock. During busy periods, they also put on a park and ride service which had easy to follow signs.
Parking at Blenheim Palace
There is parking at Blenheim and you need to select this when choosing your tickets. Depending on your location in the carpark it can be a little walk to the house. There are parking attendants on hand to help find you a spot. And you will need to show your car parking pass at the gate on entry. There are disabled spaces also available towards the front of the carpark which will reduce down the walking distance.
Tickets for the Halloween Family Night Trail
You can buy tickets directly from the Blenheim Palace website. The Halloween trail is in addition to entry to the grounds so you can choose to visit during the day and do some of the other activities. And then pick up the trail in the early evening. Or you can buy stand-alone Halloween trail tickets. The last entry to the trail is 10.15 pm, we left around 9 pm and found that the carpark was starting to empty.
On the website, you can select half-hour slots from 6.30 pm to 9.30 pm. A family of four with parking costs £56 with adult individual tickets from £15, or £25 if you require parking.
What to expect on the Halloween Family Trail
Normally when we visit for the Christmas event we walk through the courtyard. However, the Halloween trail starts from the left side of the house and is located predominately in the formal gardens. This means there are paths all the way around and no need to get covered in mud.
There are plenty of different displays to keep the kids entertained. Our favourite area was the fire fields. Here we found a number of zombie fire artists putting on an impressive show. The other reason could be that it was also close to where you could buy marshmallows to toast. The marshmallows cost £1.50 each and are available in three flavours – vanilla, salted caramel and bubblegum.
I also really liked the big metal pumpkins with flames behind them and those which also resembled fire-pits. The boys enjoyed the giant spider webs and meeting the Troll on the bridge. Although he wasn't happy when we stomped over his house and threatened to throw me in the soup. Towards the end, there is a witch who stops everyone for a little chat. Having the actors around which really made the tour special. There is also a lot of other staff on hand to keep you moving in the right direction.
Please note there are no toilets throughout the tour, although there are some porter loos at the start. Located next to the entrance to the garden.
What age range is the Halloween Trail suitable for?
The boys are aged nine and five and it was perfect for them. Harry had a couple of wobbles at certain places as he's not a fan of the dark. He also wasn't a fan of the witch. Although that could be because daddy threatened to throw him in the bubbling cauldron. It is not scary and it is not designed to be. I think it is pitched perfectly for children of all ages and an ideal family celebration for Halloween.
How long do you need
We were there for about two and a half hours. This included the walk from the car to the trail. Plus some time sitting on the benches enjoying drinks and treats. Not to mention queuing for a glow toy. We took our time around the trail taking everything in and enjoying the atmosphere.

What is there to eat & drink
We were not really sure what to expect from a food perspective as the website did not give much away. However, when we arrived we found a couple of food vans outside the main entrance. These included a bar selling all sorts of alcoholic and soft drinks. There was also a van selling sweet temptations, including waffles, pick n mix, muffins and Halloween themed lollies. Plus a selection of fast food items, you could opt for pizza, fries, burgers and sausages. There were a few benches scattered around where you could sit. While we were enjoying our food the Headless Horseman made an appearance much to the crowd's delight.
Where to stay close to Blenheim Palace
Blenheim Palace is around two and half hours from West Sussex where we live. If visiting for an evening event, we would look to stay close by. When we had previously visited for the Alice in Palace Christmas Event we stayed at Gable Cottage. However, since we were only looking to stay for one night on this trip, we opted to stay at Premier Inn in Kidlington which is next to Oxford Airport.
As it is only two and a half miles away from Blenheim it is perfect if visiting for an evening event. With free onsite parking and Beefeater restaurant downstairs it has everything you need for a nights stay with a young family.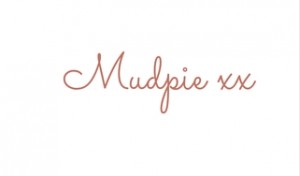 If you've liked this post please follow me on my social media channels:
Mudpie Fridays: Twitter | Instagram | Facebook | Pinterest | LinkedIn
PIN for later – Complete Guide to Blenheim Palace Halloween Family Trail