Being part of the Orchard Toys ambassador programme we were offered the Orchard Toys Shopping List Game Review. The game is Orchard Toys best selling game of all time, it has done fantastically well winning various awards including Gold in the Mother & Baby Awards 2013 and earnings it place on the Good Toys Guide. Honestly I was a little worried before opening the game, as there is a saying which I subscribe to which is 'if its not broken don't fix it'.  We love it, so could the new version live up to our expectations?
Things you need to know:
Age range – 3 t0 7 – Monkey turned three in June so this is ideal for him
Number of players – 2-4 (unless booster sets are purchased)
Contents – the game contains 2 shopping baskets, 2 trollies and 4 shopping lists. There are 32 items in total on the lists and each has a corresponding card to place in your basket or trolly.
Aim of the game – the winner is to be the first player to have placed all the items on their list in their basket or trolly. The youngest starts first by turning over an item card and seeing it is matches their list. If it does it can go in their trolly or basket, if it is not then it needs to be placed back with the others face down.
Skills – the game is designed to help develop matching and memory skills, when we first use to play this game Monkey didn't really get that he needed to remember where his items were placed back. Instead we would give them to him! Now he's a bit older I have been preserving with encouraging him to remember where the items are. In the last few plays he has definitely started to pick it up. In addition the game helps with observational skills and encourages language development through discussion around the items on the lists.
Monkey loved this new version of the game, especially that there is now a blue shopping list! Blue is his favourite colour at the moment. For the two of us playing it takes about 10 minutes, the game holds his interest well and we play several games in a row. He likes being about to fill up a basket and then a trolly. Of course if we do it this way the second game will take less time as there are less items to pick from.
So to the verdict – as mentioned I was a little nervous but I need not have been, somehow they have managed to make the game even better. With the introduction of the baskets, shopping lists which now look different. I really like that one which is on a mobile phone as that is often how I shop! They have updated the items and have included some more unusual things which all adds to the discussion.
It is the usual Orchard Toys quality, with bright colourful illustrations and made from very thick card which is impossible to bend so it will last a long time.
The shopping lists are easy to read, Monkey can not read yet but we are practicing reading the items out loud as a first step so the fact the words are clear, well sized and lower case helps
Like other games it is possible to download instructions from the website
The game retails at £7.50 and you can find it here on the Orchard Toys' website. I would definitely recommend the game and can see us buying the booster sets – Clothes and Fruit & Veg as stocking fillers. By buying the booster sets it also allows you to increase the number of players by 2 or 4.
Orchard Toys have very kindly agreed that I can run a competition so that one of my readers may win their own Shopping List game.
This competition has now ended however I often have giveaways running please use the search box above to find my latest ones.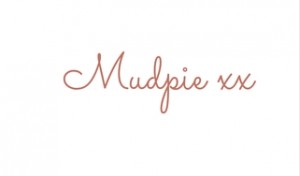 We were sent The Shopping List by Orchard Toys for the purpose of a review, all opinions are my own.