Things to do on maternity leave before baby arrives – I can not believe that its finally here, but I am now officially on maternity leave. I've still not really settled into it, despite only have three weeks until Kipper's guess date. I thought that by writing my to do list it may make me feel more prepared as at the moment I don't really feel like I have done anything! Although I have pretty much done everything on my 3rd trimester to do list now its about the whole nesting thing…
Although I am thinking Kipper will make an arrival before his guess date I am not sure all of these will actually get done…
For the delivery/hospital trip:
Review the online tour of hospital we are visiting, as we planned a home birth with Monkey so we have no idea where to go when the time comes
Pack a hospital bag… or several
Attend the active birth session at hospital focusing around water birth – I am hoping this will strengthen my case for a water birth and it sounds like active birth has improved in the hospital since our last visit.
Load up the iPod with my delivery playlist
Plan alternative route to the hospital due to extensive roadworks on the main road adding an hour to the journey!
Continued prep for natural birth and revisit my birth plan
For the sibling: 
Write down a list of places to visit while I am on maternity leave over the Summer
Finish off Monkey's room and get him completely moved in
Buy his present from Kipper
Arrange with parents/relatives sibling cover while I am in hospital
For the baby:
Book a professional baby shoot and research some photo ideas
Clean the nursery, wash the curtains and clean the carpet. It will never be brand new as Monkey has lived in it for the last almost four years but I would like to make it as close as possible
Get the clothing down from loft, sort and wash – do I need anything else ( any excuse for a trip to John Lewis!) and shop for essentials
Buy a new moses basket – I was going to use the old one but have since been freaking out about bugs and since I would buy a new mattress anyway…
Wash, clean and install the car seat
Finish off my pregnancy journal (theres still a lot to do!)
Buy a nice notebook for recording the first 6 months of his life
Decopatch a memory box for congratulation cards etc the same as Monkey's
For the mum to be :
Catch up on sleep!
Get my hair done…after all it will be a while until I do it again
Book a pregnancy massage
Arrange lunch with girlfriends
Have a little DIY pregnancy photo shoot – I have a couple of ideas to involve Monkey
Craft – I have some tea towel cushions which I would like to make for our conservatory plus maybe a throw, I find sewing very therapeutic
Take some photos of Monkey in amongst the bluebells
Clear out my study, removing old paperwork and getting it all tidied up and organised for my return to work – so its done!
Gardening (yes I know slightly mad) but I would like to put some herbaceous perennials into the flower beds on our patio, as I won't have time once Kipper arrives and I love sitting out on the patio in the sun with flowers all around.
By some new nursing bras
New Buggy? … step away from the iCandy!
Attend my Baby Shower
Catch up on some reading – I have several books I would like to read before baby makes an arrival around sleep, feeding and siblings. Thats without all the development reads for Monkey
Clean, clean, clean…
For Mudpie Fridays:
Schedule three weeks of blog posts… yes really…
Schedule three weeks of tweets ….hmmm
The wonderful Debbie at Random Musings will be covering my maternity leave over on #BloggerClubUK so there are a few things I need to do to handover
Avoid too much baby spam on IG…. never going to happen
This list is a lot longer than I thought it was going to be and I know there are things which I haven't thought of yet. Hopefully I will get through most of it, but if I don't then I'm not worried after all Kipper will make an appearance when he feels like it and the bits will get done eventually.
What do you think is there anything I have forgotten?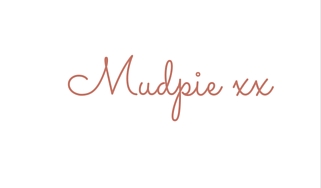 If you've liked this post please follow me on my social media channels:
Mudpie Fridays: Twitter | Instagram | Facebook | Pinterest | LinkedIn
Things to do on maternity leave before baby arrives