If you hadn't guessed I have been making the most of the good weather and my National Trust card hopping around Surrey, Sussex and Kent with a friend before she returns to work after maternity leave. I am not sure who I am going to rope into visiting with me once she's back at work! Anyhow our last adventure was to Sissinghurst Castle in Kent. An adventure it was, at the main gates the kindly gentleman told us there was no buggies in the gardens…have you tried carrying around a hefty 5 month old all day in a carrier? I know there are people that do it, but generally I try to avoid it at all costs. He was very nice and they have carriers available for no charge should you need to borrow one. But it did make us consider turning around and visiting another property close by.
However I am very glad we didn't. The place isn't really set up for buggies at all but we managed. Initially we headed to the coffee shop as the babies needed feeding. Its small a handful of tables and some high stools, there is seating outside too. We managed to catch the last table and had the best coffee and walnut cake I have had for a while! From here you walk up the road to the entrance where you show your membership card to get a token for the garden. My friend borrowed a carrier and we placed the buggies round the back of the entrance building. Thankfully there is room undercover should the weather suddenly change. The staff were very helpful, if you have older kids then its worth popping inside as they have some bags to help you tick off your 50 things to do list. Plus a dragonfly walk/map with binoculars which I think Monkey would have really enjoyed.
When we were visiting the Oast House was shut for a new exhibition, but we did manage to see into South Cottage where the library is. The National Trust are currently funding a refurbishment to the books housed in the cottage. It would have been wonderful to sit and read for a while, obviously with two babies that was not a possibility.
Once in the gardens you can understand why buggies are not allowed, they are simply beautiful. I think above all else it attracts visitors which are really into their gardening and have various talks on throughout the day. There are many small paths that a buggy simply would not fit down. Visiting at the beginning of October you feel as though you perhaps missed the best of the gardens. There are still dahlias, salvia and some roses but I can imagine in the Summer months they are stunning. They also have a white garden similar to the one we saw at Loseley Park Gardens on a smaller scale. There was plenty to look at and in my case photograph.
After we had looked around the main garden we walked up the tower/castle. Its pretty steep and with 17lbs of baby on your front a little bit of a challenge. However there are rooms you can stop at for a gander and the view at the top is well worth the effort of getting up the stairs. Once we had worked up enough courage to descend we headed to the main restaurant for lunch. Although they offer a more extensive menu than I have seen at other venues the food was pretty over cooked. It maybe that we caught it at is busy period. There is plenty of seating inside as there is also an upstairs area. The tables by the doors are reserved for those with restricted mobility which I think is a nice touch. There are also tables outside, as the barn is glass fronted it can get a little warm in the afternoon sun. Not that it bothered us, although other visitors were clearly feeling the heat.
Before heading home we looked around the vegetable garden, which has a picnic area attached. Important if you planning on bringing your own food as this is not allowed in the formal gardens either. Buggies were fine in the veg garden, which is jus as well as the babies were in dire need of a nap by this time. By vegetable garden standards this one ranked highly and puts ours to shame – mind you most put ours to shame at the moment. I like that they try to use the food grown in the restaurant. I have noted that they had quite a few sunflowers and since I was on the hunt for a place to photograph sunflowers I will be returning next year to do just that. There were still a number of large pumpkins left which they sell in the little shop adjacent to the cafe. Plus rows of leeks and greens, neat prepared beds full of seedlings or waiting for Winter planting, I was most jealous.
Overall I would definitely recommend a visit, its got to be one of my favourite National Trust Adventures so far. I intend on heading back in the Summer months to see the gardens in full bloom and get a picture of the Sunflowers. Have you been to any National Trust treasures recently? I would love to hear about them in the comments below?
Things you need to know:
The garden is open 11am-5.30pm this time of year you can get daily opening times here on their website. The tower is open from 11am. Both close at dusk. Open all year apart from Christmas Eve and Christmas Day. I would recommend checking the notice board as you enter for details of guided tours/garden talks.
Entrance is free for National Trust members if not adults cost £13.30 with gift aid, a child £6.45 and £33.00 for a family.
Address – Biddenden Road, near Cranbrook, Kent, TN17 2AB. It is very close to several other National Trust Properties including Scotney Castle, Bodiam Castle, Smallhythe Place and Batemans.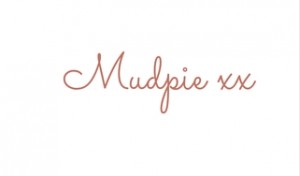 If you've liked this post please follow me on my social media channels:
Mudpie Fridays: Twitter | Instagram | Facebook | Pinterest | LinkedIn
Linking up with #sharingthebloglove