In previous years I have shared 25 Advent Activities for a 2 year old and for a 3 year old, now with Kipper on the scene I would like to involve him in the advent process too. Especially as we brought him his very own advent calendar at the weekend. Traditionally we fill wooden advent calendars with a mixture of activities, chocolate coins and little toys. Being eight months in December Kipper is far to young for chocolate but I thought that Monkey may want to help him with some of the activities below. Hopefully this will encourage a little more sibling bonding along the way.
Now obviously with a baby some of the traditional advent activities will not be suitable, so I have tried to come up with a list which is suitable for a six month old.
Make footprint ornaments for gifts
Buy or Make Baby's first stocking
Play Christmas dress up
Take a family Christmas portrait
Visit Father Christmas for the first time and get a picture
Make handprint/footprint cards for close family/friends
Buy/make Baby's first Christmas decoration
Christmas sensory play – discovery tubes
Dance to Christmas music – in Mummy's or Daddy's arms
Read some sensory Christmas books together
Sing Christmas Carols to baby
Christmas themed DIY photo shoot with fairy lights
Create a felt Christmas Tree
Look at the Christmas lights/Go on a lantern walk
Play in Christmas wrapping paper and boxes
Make some Christmas art with red and green paint/crayons
Make some edible Christmas play dough
Play peekabo with Christmas lights
Try out ice cube painting
Safe jingle bell play
Buy or make Baby's first snow globe
Put a Christmas treasure basket together
Make a photobook of their first Christmas
Open their first Christmas Eve box
Enjoy their first Christmas dinner (depending on age you may want to stick to Christmas themed food)
Generally the advent list will act as our bucket list though out the season. Next week I am hoping to share some ideas for a 4 year old. With two little ones this could be a busy December! To help my readers I have created a PDF version of this list with little labels, so you can print and include in an advent calendar or similar.
baby-advent-activities

I have is also created a blank one should you wish to add any of your own. I would love to hear about your plans in the comments below.
christmas-labels-advent-activities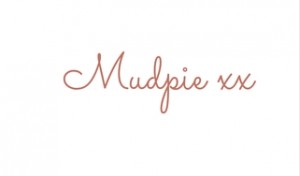 If you've liked this post please follow me on my social media channels:
Mudpie Fridays: Twitter | Instagram | Facebook | Pinterest | LinkedIn
© Mudpie Fridays. Unauthorised use and/or duplication of this material without express and written permission from this blog's author and/or owner is strictly prohibited. Excerpts and links may be used, provided that full and clear credit is given to Mudpie Fridays with appropriate and specific direction to the original content. Email: mudpiefridays@hotmail.com
Linking to #MarvMondays