Last year we were lucky to be invited to the Squires Garden Centre Christmas Circus and Monkey loved it! So when we were invited back this year to see the 2016 show I was interested to see if they could live up to the high expectations we now had. As we entered the big top I realised that the circus was in fact a different one all together, with a completely different layout. Instead of being bombarded with requested for candy floss and popcorn we were lead straight to our seats.
In the middle of the top there was a small white stage but not the big stage we had seen previously which was quite high for little ones sitting right at the front. In fact this time round a lot of the acts just used the floor. It give the elusion of space and because the chairs are set out around a circular setting there are more ring side seats with a better view. Like before there are also raised stalls at the back to ensure everyone can see. I think they must have listened to feedback too, as although we came armed with hats and gloves they weren't really needed. It was a lot warmer! A massive plus in my book.
This year the theme of the show was 'Santa's got talent'. Wanting to find some acts for the party he has planned for his elves he marks acts in true strictly style ..although there is no Craig scoring here, most of the acts received a more than deserved 9. The show opens with some uni-cycle and juggling. We were not allowed to take pictures with a flash so you are going to have to bare with me! Monkey was fascinated by the man's ability to stay upright.
Squires Garden Centre Christmas Circus 2016 Squires Garden Centre Christmas Circus 2016
Afterwards a clown made quite an entrance shouting from the back of the big top. The show itself was not too clown heavy which suited me although the funniest thing ever was watching a polar bear twerking but I will come to that! Then there was a trapeze artist followed by a Russian hula hooper. All the while Father Christmas is looking on scoring each act.
Next the big top was plunged into darkness and the juggling act came back with glow in the dark juggling balls followed by fire. I liked the fact that the ring master used the opportunity to remind children of the dangers of fire. My favourite act came next – bubbles! All the kids eyes were transfixed especially when the nitrogen bubbles came out. It made you want to rush up on stage to join in. An acrobat wowed us before another claimed a mountain of chairs. For the grand finale a dancing polar bear had us all in stitches as it busted some moves to ice ice baby and twerked on stage. I couldn't resist videoing it, although it has been cut to ensure that members of the public are not included.
At the end we went out via Father Christmas' grotto with the opportunity to pose for a photo. Monkey received a gift of some juggling balls which he thought was excellent. Overall we had a great evening and I would definitely recommend a visit if you are local.
Things you need to know:
Dates: Saturday 26th November – 24th December
Times: 10.30am / 2.30pm / 4.30pm Monday-Saturday and 11am / 2.30pm on Sundays. Full details can be found on their website.
Location: Squire's Garden Centre, London Road, Washington, RH20 2BP
Cost: £12 per person, can be booked on line using the link above, by phone 01903 863505 or in person at the box office at Squire's Washington.
The show lasts approximately 60 minutes
After Christmas the circus will be running a more traditional show
Dates: 27th – 31st December
Times : 10.30am / 2.30pm / 4.30pm Monday-Saturday and 11am / 2.30pm on Sundays
Cost: £10 per person and the show lasts approximately 60 minutes.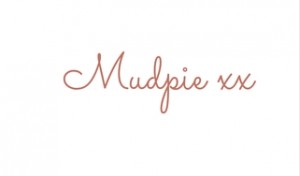 If you've liked this post please follow me on my social media channels:
Mudpie Fridays: Twitter | Instagram | Facebook | Pinterest | LinkedIn
We were given tickets to the show for the purpose of this review, all views and opinions are my own.