In my February Bucket List I mentioned about making some DIY Baby Toys – Sensory Pat Bags for Kipper. These are so easy anyone can make them, even me! I can not claim credit for this idea though its something the lovely lady that use to run our Baby Sensory Class suggested making. Since we can no longer go because of my return to work, I figured I would make some to use at home.
If you would like to make some to you will need:
Iron
Laminating pouches, the thicker ones are better for this activity
Water or other liquid (hair gel/bath oil)
Fillings – sequins, pom poms and pipe cleaners
Food colouring (optional)
The good thing about these is that you can make all sorts of combinations and include all manner of craft materials. Whatever you have in your craft cupboard will probably do.
I used A4 laminating pouches and made two sizes one A4 and two A5. The smaller ones are easier to manage from a filling point of view and a better size for Kipper as they are easier for him to pick up.
Step 1: Use a cool iron to iron down three sides of the laminating wallet so that you have a little bag:
Step 2: Fill the bag with something interesting for baby which is too small for them to explore on their own. Really you want something that is soft or flat so that there is minimal chance of it piercing the plastic.
Step 3: Add your liquid, as this is the first time I have made them I only used tap water but you could add in some food colouring. Or use a Watertown shower gel, shampoo or glitter paint. As long as it moves when the baby 'pats' it.
Step 4: Carefully iron the last edge to seal the bag. You need to try and minimise air bubbles as much as possible. The first time I tried these I ended up with a big one across the whole of the bag. If this happens and you have already sealed the wallet, then make a small hole towards one corner and carefully apply pressure. This will help remove some of the air and the you can run the iron over the hole. It is easier to keep air bubbles to a minimum with the smaller bags. By squeezing the sides of the bag together before you iron them that will also help.
As you can see Kipper really enjoys them:
Monkey also really likes them and has asked that I make him some as well. They are also pretty hard wearing and put up with a reasonable amount of rough and tumble!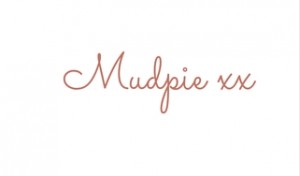 If you've liked this post please follow me on my social media channels:
Mudpie Fridays: Twitter | Instagram | Facebook | Pinterest | LinkedIn
DIY Baby Toys – Sensory Pat Bags