Top 10 Baby Essentials – A friend of ours has recently had a little girl. It did make me feel slightly broody, although those days are long behind us now. It also got me thinking about how steep a learning curve those first few weeks of parenthood can be. We brought so much stuff to make sure we had every eventuality covered. Much of which we didn't need and use.
Top 10 baby essentials for the first six months
Crib or Moses Basket – I found that having a Moses basket it gave me the flexibility in the sleeping department I needed. Monkey could fall asleep downstairs with background noise and when I wanted to get some kip all I needed to do was carry it upstairs. This was even more useful when I also had a preschooler to deal with when we had Kipper
Breast Pump – I was lucky to be able to breastfeed both boys. I was given the advice when I was first pregnant to make sure I get an electronic breast pump. I am so glad I did as I couldn't have lived without it, it made the whole process much easier.
Nappy Roll – When we first started shopping I really wanted one of those gorgeous designer nappy bags. But I quickly realised that carrying a newborn and a giant nappy bag into a baby changing room which enviably you had to unlock with a key was totally impractical. This is why at least half the size with a handy wrist strap a nappy roll is so much more practical.
Baby Carrier – Especially with baby number two when you have an active toddler or preschooler to run around after a carrier is invaluable. I opted for one which switches to a back carrier once they are older. Since Kipper was such a chunk!
Babygrows – Kipper literally lived in babygrows for the first 18 months. I learnt after having Monkey that baby clothing should be easy to put on and take off! A suit is much easier than separates. Plus with integrated feet it means I didn't have to worry about cold feet when he learnt to pull socks off!
Large Muslins – Not only are they pretty, they also have so many uses – 12 Uses for Giant Muslins. In fact, we still use them in abundance now with a 6-year-old and a 2-year-old. I think both boys find comfort in them with Kipper having a favourite star one.
Sleeping Bags – Or sleep sacks. Before I had little ones I had no idea that these existed. Yet they have been absolute lifesavers in the sleep department. I found that the boys would get cold during the night because they would throw their blankets off. Then wake up. Sleeping bags definitely helped with the sleep routine with both of them too.
Baby Bouncer – Sometimes you just need to be able to put bubba down while you do something. A baby bouncer is essential. It gives you back two hands and meant that Kipper could sit up supported and watch what was going on around him.
Baby Monitor – We have one of those ones with a sleep pad that detects Kipper's breathing. It is by far one of our longest-standing baby products. Monkey used it until he moved into his big boy's bed at the age of four and Kipper at almost 28 months still has it in his cot bed. It just gives me that extra peace of mind.
Keepsakes – Children need a lot of stuff. Don't forget to make sure you collect those little things along the way that don't necessarily cost a thing – Keepsakes in the first twelve months and keepsakes for toddlers & preschoolers.
What are your baby essentials, the items you can't live without? I would love to hear about them in the comments below.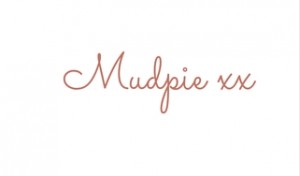 If you've liked this post please follow me on my social media channels:
Mudpie Fridays: YouTube | Twitter | Instagram | Facebook | Pinterest | LinkedIn