Junior Cluedo Review : There are board games that remind me of my childhood and Cludeo is one of them. I use to love working out who done it. Yet I was probably about eight by the time I could take part on my own so I think its a great idea that Hasbro have launched a series of Junior games. Aimed specifically at five years and older the selection includes Cluedo, Monopoly and the Game of Life
As part of the Hasbro Toy Tribe we were sent the Junior Cludeo to review. Don't worry we are no longer looking at Professor Plum in the Library with the candlestick. Instead you need to identify which character ate the last piece of cake at what time and with what drink. Much more suitable for those little people in our lives.
So whats in the box?
Gameboard
6 character pawns
6 furniture tokens
7 white bases
7 yellow bases
Detective notepad
Dice
Label sheet
Game guide
Monkey has developed a competitive streak so how did we get on? The game works by taking it in turns to move around the board by rolling a dice. The idea is to check all the furniture tokens with the yellow pieces on the bottom of them, to find the different types of drinks and therefore work out which one is missing.
At the same time you can also check under the bases of all the player pieces to see which time is under them. And so work out which time is missing. The character piece which ate the cake has no time under their base just the cake crumbs. If you find this character then you must keep quiet and not mark them on the detective card. This is something which Monkey found difficult often getting excited when he found the crumbs. At the beginning of the game the idea is that you mix all the yellow and white counters up as they are interchangeable between pieces of furniture and characters as so in theory no one knows where they are all placed.
There are white and yellow footsteps on the board which will allow you to look under a corresponding piece. The dice includes a yellow and white side as well so that you do not have to cover all of the board. We found that this speeds the game up considerably and is also open to a little bit of cheating!!  That will be his competitive streak!
I think Hasbro have the age range spot on. Monkey will turn five in June and it took him a couple of attempts to fully understand how to play the game and not to giveaway what he was finding. But now he can play it without adult intervention and normally wins. As an adult I feel that it has become more of a game of luck than of cunning but that does not surprise me because of the age range its has been developed for. I really like that I can play games from my childhood with Monkey like this one and Monopoly. Its also s a great precursor for playing the full version when he is older.
Things we love about Junior Cluedo
The box is the perfect size to fit in Monkeys rucksack which means we can take it with us when out and about.
The fact that the board is half the size of a normal game board means that its the right size for playing in a restaurant or pub.
Each game has taken us around half an hour which is about the same Monkey's attention span
The playing pieces are just the right size for little hands and the new character pieces are very bright and colourful.
No longer do you have to write down your solution instead the accompanying detective sheets allow you to cross off the options as you discover them.
The game is the same quality I have come to expect from Hasbro
I would happily recommend this game to friends and we will be trying out the others in the series. If you would like to buy your own edition of Cluedo Junior then its available at Smyths priced at £16.99.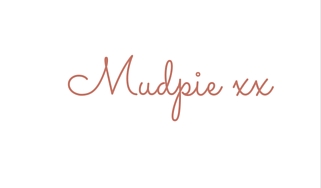 If you've liked this post please follow me on my social media channels:
Mudpie Fridays: Twitter | Instagram | Facebook | Pinterest | LinkedIn
We were given a copy of the Cludeo Board Game for the purpose of this blog post  all opinions are my own