If you like me want to hold a PJ Masks themed party then this post is for you, it gives you the run down of our own PJ Masks themed party. Along with some ideas of games you could play and also some food ideas. Did I mention there is also a special giveaway for one lucky reader? So what did we get up to?
Create your own PJ Masks Mask
I think its very thoughtful of kids character TV shows and films when they create activities on their website that are free to down load. These masks are one of them and you can find them here. All the kids really enjoyed making their own masks and I think they looked very cute after. We secured ours with ribbons but you could use elastic. There is even the opportunity to set out some extra arts and craft materials which could keep them entertained for a little longer, adding some glitter to Owlette and maybe some texture to Gekko's mask.

Game Idea 1: Match the item with the character game
This is a really easy do it yourself game. In order to replicate it at home you will need a drawstring or paper bag, some pictures that relate to the three characters, pictures or plush toys of the three character and some coloured paper rings in red, green and blue. Some ideas for pictures:
Owlette – a picture of her helicopter, eye, owl and math puzzles
Gekko – a picture of his underwater vehicle, Gekko, muscles and playground
Catboy – a picture of his car, cat, ear and gym
You place the coloured rings on the floor with the corresponding character in the middle. Each child takes it in turn to pick out a picture from the bag and must consider which PJ Masks character it best suits. Then they are to be placed in the correct ring i.e. the cat to be matched with Catboy. You could give a small sweet treat for every correct one. You will need to ensure you have a picture for every child. If you need some help with ideas you can find out about each character on the PJ Masks Website.
Game Idea 2: If I was a PJ Masks Hero I would be….
This is a great memory game. Each child is to stand up in turn with their mask on and say 'If I was a PJ Mask Hero I would be able to…. insert Superpower.  The idea is that the next child stands up and repeats the line, perviously named paper and adds another. The winner is the one who can remember all of the powers.
Game idea 3: Pass the Parcel
No party is complete without a pass the parcel. As PJ Masks have a number of small toys either as blind bags or characters they make ideal fillers for pass the parcel when mixed with other party bag fillers. You could even download the theme tune and use that for your music.
While we set the food out for the party the kids played with some of PJ Masks Toys which have recently been released. I reviewed some of these and they make great toys for free play, they were making up little stories and using their imaginations to be be heros. It was very sweet to watch!
I have put together a Pinterest board which includes some ideas for food to help you further with your preparations.
Of course no party is complete without a party bag, in ours we had milk and cookies, blind bags, stickers, posters and colouring sheets (not pictured here).
You can download your own Hero Certificates and colouring sheets off of the PJ Masks website if you would like to include them in yours.
And now onto the exciting bit. I have an Owlette costume up for grabs! If you would like the chance to win it then you can enter by the Gleam application below and please note the T&Cs. Designed for children aged between four and six with an RRP of £24.99
PJ Masks Owlette Costume RRP £24.99

Competition is open to residents of UK aged 18 or over
There is no cash alternative offered
The winner will be drawn at random and receive an Owlette costume pictured above
The competition will close on 2nd April at 11.59pm, the winner will be notified through Twitter
The Winner will be asked to provide an email address and full postal address
I have some giveaways running at the moment so please check them out in the Blog Giveaways page above. Good Luck!!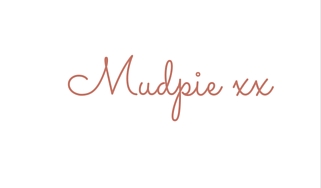 If you've liked this post please follow me on my social media channels:
Mudpie Fridays: Twitter | Instagram | Facebook | Pinterest | LinkedIn
This is a collaborative post