AD Gifted – WATCHU Guardian II Kids GPS Tracking Phone Watch Review
WATCHU Guardian II Kids GPS Tracking Phone Watch Review. Charlie is getting to that age where he is starting to be a little more independent. At nine going on ten, that independence will continue to grow as he goes into year six and then secondary school. As a parent, I am finding it hard to let him be more independent. Times have definitely changed from when I was a child and we use to disappear all day to the woods only to make an appearance at dinner time. Life isn't like that now. But that doesn't stop Charlie from wanting to do things on his own. Even when we are out and about as a family. So how do I let him start on that journey but at the same time feel happy and safe that I know where he is? WATCHU kids has the answer with their kid GPS tracking phone watches.
What is a WATCHU Guardian Kids GPS Tracking Phone Watch?
A WATCHU Guardian Kids GPS Tracking Phone Watch of Guardian II is exactly like it sounds like a watch it has a GPS tracker included as well as a phone. The new WATCHU Guardian II also has some smartwatch features which have been a big hit with Charlie such as heart rate monitoring and a pedometer. It's available in two colours, blue and pink. In the box, you get the watch itself, instruction leaflet, memory card (pre-loaded with £3 credit) and a charging cable. One end of the cable is a USB so it will work with most mobile phone chargers. The other end is a four-pin contact charger that attaches to the back of the watch. The watch itself when fully charged will last for up to 48 hours.
Ideal first phone for a tween
As well as for my piece of mind the WATCHU Guardian II actually is a halfway house between no phone and a smartphone. Charlie has been asking for a phone for a while. I think he is much too young for one at the moment yet I also know I can only put that decision off for so long. As the watch will also allow Charlie to make phone calls out its a good halfway house. To see if he can be trusted not to run up a huge bill! Although we also can control that by optimising the pay as you go function over a regular monthly or annual payment.
CRP Guardian Monitoring App
In order to get the benefit, you need to download the CRP Guardian Monitoring app (for free) which is available on both Apple and Android. It is easy to set up with everything you need in the box including the sim card and phone number. The app will allow you to see exactly where your child is. It also allows you to:
Call and voice chat
Remotely shut down the watch
Set an alarm clock which I am sure will come in very handy as Charlie gets older!
Playback routes
Add in extra contacts
Locate the device (a bit like the find my phone option)
It is also possible to add more than one watch to the app so that in time I will be able to keep an eye on both of the boys.
What is the WATCHU Guardian II made of?
Despite its size, the WATCHU is incredibly lightweight. Its made from extra strong gorilla glass, and the strap is TPSIV Dow Corning plastics that ensure zero chance of skin irritation. Soft to the touch, anti-bacterial & UV safe. It also has a stainless steel buckle which is easy for Charlie to use on his own. The watch is also IP67 waterproof. This means it has been tested for at least 30 minutes under 15cm of water. So fine to wear in the bath or shower. Not that I can really see Charlie doing that. But it does give me peace of mind he's not going to damage it accidentally by dropping down the loo.
WATCHU Guardian II Features
The watch is crammed packed with features including:
It has a colour touch screen
SOS button on the side which Charlie can hold down and then the watch will start to call the preset SOS numbers that I have already loaded into it. It will make those calls on a preset continuous loop until the phone is answered.
As it offers dual way phone calls. I can call directly from the app. Should we also get a watch for Harry at a later date they will be able to call each other as well.
There is also a voice chat function allowing the users to read and send voice messages
The WATCHU Guardian's GPS map supports three different modes: 3D, 2D & Satellite imagery
It also has nationwide coverage
Route playback allows me if needed to see exactly where Charlie has been.
Currently, in English, there are other languages coming soon.
Notification when WATCHU leaves pre-set Geo zone. A Geo zone is a preset area that the watch is not meant to leave. Such as around the home or school
There is also a pedometer and heart rate monitor included
Things we love about the WATCHU Guardian II Review
Charlie is just a little obsessed with his new watch. Which is exactly how I would like him to be with it. Since it means he will wear it everywhere.
The display is bright and easy for him to read and he is already starting. He is starting to monitor his steps more closely. So it may encourage him to be more active as well, which I am not going to complain about.
The app itself was quick to download and very intuitive to use. I managed to set the watch up in about five minutes.
I like that I ultimately control it via the app. Including when it turns on and off and I can control the phone book and so ultimately who he does and doesn't ring if I wanted.
The map is very easy to follow and it pinpoints his location very well.
SIM Card Options with the WATCHU Guardian II
The SIM which is included is a CPR Camelon pay as you go. You have various choices around how you want to set the SIM up. The website suggests that it will cost around £3 a day on a pay as you go basis. Initially, this is what we are going to use. However, they do have a monthly option which is £14.99 a month. So if we find he really is using £3 a day then we can switch and make a significant saving. It is possible to top up via the CPR Guardian website for as little as £5.
How much does the WATCHU Guardian II cost?
The WATCHU Guardian II retails at £199.00 and you can buy your own from the WATCHU Guardian website or from Amazon. They have also given my readers the chance to win their colour choice by entering via the Gleam application below. Please note the T&Cs.
WATCHU Guardian II Kids GPS Tracking Phone Watch worth £129

Competition is open to residents of the UK aged 18
There is no cash alternative offered
The winner will be drawn at random and will receive a WATCHU Guardian Kids in their choice of colour subject to availability
The giveaway will close on the 13th December at midnight, the winner will be notified through Twitter
The Winner will be asked to provide an email address and full postal address
I have some other giveaways running at the moment so please check them out in the Blog Giveaways Page above.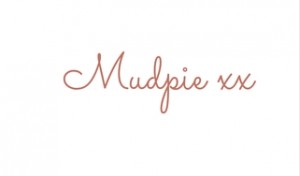 If you've liked this post please follow me on my social media channels:
Mudpie Fridays: Twitter | Instagram | Facebook | Pinterest |LinkedIn
PIN for later – WATCHU Guardian II Review