NERF Zombie Strike Outbreaker Bow Review: Monkey is a big fan of all things Nerf so when we were offered the chance to review the NERF Zombie Strike Outbreaker Bow we of course said yes. Its aimed aged eight plus but we have tried out other Nerf products and although Monkey is only just coming up to five he's never had an issue with any of them. I am pleased to say the same can be said for this and I think this is down to the way the bow works with its special scissor lever.
So what is it?
The zombies are getting stronger, and so are the survivors battling them – they're inventing new battle gear and teaming up with other zombie fighters to keep striking back! Defend against the zombie hordes with the Nerf Zombie Strike Outbreaker Bow. Kids experience real crossbow action when they pull the string back with the handle. The drum holds up to 5 darts and rotates with every trigger pull to ready the next dart for firing. The bow is designed with fun details that reflect the Zombie Strike Reveal of survivors who are creating weapons with parts they scrounge from different places. The Nerf Zombie Strike Outbreaker Bow fires 1 dart at a time and comes with 5 Zombie Strike darts.
There is a little assembly needed when you open the box all you need to do is slot in the bow part of the toy and then you are ready to play! Which Monkey could not wait to do! He was so excited to get it out the box and give it a go. Initially we tried it outside while we were away for the weekend in London and we were all impressed with how far the darts could travel. Especially Monkey who started jumping up and down with excitement.
Things we love:
Monkey loved that it was a cross bow and so different from anything else he has, this would make it an ideal gift for a nerf addict
Its simple to set up and there is no need for batteries, simple point and shoot
The rotation barrel means that you do not have to reload it straight away
The scissor lever used to 'cock' the bow is easy to use and Monkey can do it on his own without any intervention needed. He can also pop the darts in as well
Compared to other Nerf toys this is light so easy for Monkey to manoeuvre and it also means that he's more likely to hit his target. Which as I am fast discovering is nine times out of ten me!
There are several other dart shooters in the range to add to the fun and the competition
I like the fact its not blue! The green colour is bright and easy to spot too.

Things to Think About:
The only thing which we are not keen on is that the darts are a green colour so when we were playing outside its easier to loose them than normal. The good news is all the darts are interchangeable so we have been using some of the others we have when outside. Failing that there are refill packs of 30.
Of course the only other problem is that Hubby is now feeling very vulnerable because his small Nerf hand held is no match for the Nerf Zombie Strike Outbreaker Bow. Which means I can see that we may have some other Nerf toys turning up soon to make it 'fairer'.
If you would like to try your hand at beating the zombies it is available from Amazon and all good toy shops, priced at £21.99.
We have also tested out one of their water toys which you can read all about here; Nerf Tornado Scream water Blaster.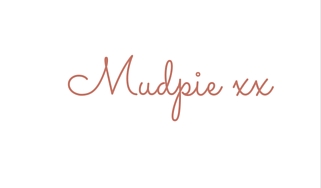 If you've liked this post please follow me on my social media channels:
Mudpie Fridays: Twitter | Instagram | Facebook | Pinterest | LinkedIn
We were given a NERF Zombie Strike Outbreaker Bow for the purpose of this review all opinions are my own