At Christmas time Hubby queued outside our local toy warehouse to get his hands on the must have Christmas toy for 2017. A Hatchimal. It wasn't by chance we had made several phone calls to the store and knew this was the last delivery before Christmas. We were very lucky and managed to get one. I still remember his face on Christmas morning. So when we were asked to test out the new Hatchimals CollEGGtibles I was very excited. Monkey was going to be able to hatch a whole new world with Hatchimals CollEGGtibles and I couldn't wait to see his face.
So what exactly are Hatchimals CollEGGtibles?
Basically they are little eggs. That hatch into adorably cute, loveable creatures with tiny glittery wings that live in Hatchopia. There are eleven hangouts in Hatchopia:
Cloud Cove
Crystal Canyon
Wishing Star Waterfall
Polar Paradise
Fabula Forest
Giggle Grove
Glittering Garden
Friendship Farm
Lilac Lake
Shimmering Sands
Breezy Beach
With over seventy to collect in season one, including both special and limited editions.
They work by rubbing the heart until it turns from purple to pink before cracking them open with your thumb. Monkey discovered that it was possible to open them before they turned pink. Once hatched you can match your Hatchimals CollEGGtibles to the collectors list on the back of the map to find out which family it is from.
You can find out more about Hatchimals CollEGGtibles on their website
hatchimals.com/collect
. If you also follow them on Instagram and use the tag #hatchygram for your chance to be featured.
So how did we get on with our Hatchimals CollEGGtibles
Monkey was so super excited that I really struggled to get him to take it slowly. He opted to open the blind bags first excited to see what coloured speckles he had inside. Once he had opened them we stood them up in a row to see which families they belonged to. He had two from the Savannah Family, one from the Forest Family and one from the Garden Family.
In the Hatchimals CollEGGtibles two pack you also get a little nest which fits the eggs perfectly and a small collectors list. You can download new collectors lists on the website.
He opted to hatch a Savannah egg first, holding it in his hands and rubbing the heart until it turned pink. Before using both hands to reveal the little character hiding inside. He was so excited it was difficult to catch a photo! Once he had started breaking the egg the rest of it came away easily. Eagerly he pulled out the little horse and matched it to his Collectors list.
Needless to say he made short work of the others! They have pride of place on his windowsill and he's planning on buying some more when they launch.
Things We Love:
The eggs are very tactile and I really like the colour changing heart, the attention to detail on each of the little characters is also great. It definitely measures up the quality I have come to expect from the brand.
They are easy to crack with Monkey being able to do it on his own.
The story behind them adds to the imaginative play element and helps to build story lines for playing with the Hatchimals CollEGGtibles once they have been hatched.
I like that these are effectively a blind bag in a blind bag. Since the speckles let you know which family it is from. This means that Monkey can choose to trade his egg before hatching it. By looking at his collectors list he can make the decision to trade or hatch, for example if he already has all the ones in the same family or if he wants to collect a particular family.
They are perfectly priced for pocket monkey toys with the Hatchimals CollEGGtibles 1 pack being £2.99 and the 2 pack with nest £4.99.
There isn't just one ultra rare one to find! Most of the families have a rare (glittery pink wings) or ultra rare (glittery purple wings) which means theres lots of opportunities to get excited. All of Monkeys had silver glittery wings and so are common. The limited edition characters have blue glittery wings and thats what he is hoping for with his next purchase.
You can store them in their little nests as its possible to peel down the egg until you just have the base which makes a perfect nest. Although Monkey wanted to keep is intact.
The individual blind bags, have plastic wrapping around the egg inside the bag to make sure they are not accidentally hatched in transit which is a great idea.
Aimed at ages 5 plus, you can get your own they launch today the 1st May available at all major retailers. I can definitely see us getting more of these, thank you so much to Spin Master for sending Monkey these awesome Hatchimals CollEGGtibles. He is planning on trying to collect them all!
If you were a Hatchimals CollEGGtibles which would you be? Monkey would be the blue whale in the Ocean Family.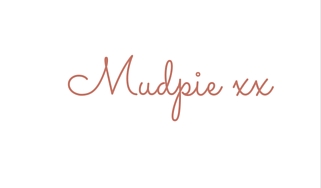 If you've liked this post please follow me on my social media channels:
Mudpie Fridays: Twitter | Instagram | Facebook | Pinterest | LinkedIn
This is a collaborative post with Spin Master we were kindly given some Hatchimals CollEGGtibles for the purpose of this review.
Linking up with #Sharingthebloglove