Mottisfont National Trust – Last year I visited Monttisfont when Kipper was a few weeks old. Its a good two hour journey from home and I did think at the time I must be mad stopping on route to feed. I love roses they are one of my favourite flowers and I had heard such good things about the display at Mottisfont, what better way to spend my maternity leave? Unfortunately I had missed the best of it, as they do not deadhead roses at Mottisfont. I was pretty disappointed. Although the place is still beautiful and has a lot more going for it other than just the roses I really wanted to go back to see them.
So a couple of weeks ago for my Birthday we did just that. When we arrived they had parking attendants so were obviously expecting it to be busy, but one of the things I noticed last time we went was that it doesn't feel busy. Even in the stable block restaurant area as there are plenty of tables. Once parked we headed straight for the rose garden. Inside the first walled area there is a coffee shop which has been quite quiet both times I have visited. There are some raised beds with roses and other flowers, plus a potting shed which is where you can ask the gardeners questions at certain times of day.
Being five Monkey wanted to explore quickly, so we headed into the walled gardens which I swear have their own micro climate. Theres so much to see plant wise, I know I missed a fair amount, but theres plenty of paths to wander down. And if the kids are playing ball options for photos, needless to say it took me a lot of negotiation to get this one:
In the garden there are some grassed areas which you can wander around and this proved the perfect place to let Kipper toddle free which he adored and it meant he couldn't go too far!
After we headed over to the stable restaurant for some lunch before trying out the ice cream made on site. Monkey was desperate to try out the play area. As I only had Kipper with me last time I hadn't visited this area before, which is just the other side of the Monet inspired bridge. I loved it as soon as I saw the sign although there were some grumbles from other parents:
It was perfectly dry but could imagine during the Spring and Autumn it being a bit muddy. Monkey loved climbing on all the natural play sculptures. It was a very peaceful setting with areas to sit for the adults as well, I could have quite easily have fallen asleep on the bench.
Monkey has always been obsessed with water so when I also saw that there was also a water play area I knew he would be impressed. Theres a pump at the top of a little hill which fills a trough full of water and there is a little trap door which you can move up and down. This then lets the water flow into another similar area and so it goes on until the bottom where it sits until the pump pulls it back up again. It was hot the day we visited so as you can imagine the children loved it. Its right next to the river which is not fenced off so I did wonder at one point if Monkey may just opt to jump in there instead (thankfully its not very deep). We stayed played for about half an hour, and it took us a lot of negotiation to get him to away since he was enjoying it so much.
The promise of pooh sticks on the bridge as we left helped. I really like Mottisfont and wish we lived closer, especially since they are running a Gruffalo trail over the Summer holidays.
Things you need to know:
The gardens are open 10am-5pm this time of year you can get daily opening times here on their website. The house is open from 11am-5pm.
Entrance is free for National Trust members if not, the prices vary throughout the year depending on the time you visit. Adults cost between £13.60 and £15 with gift aid, a child £6.80 and £7.50. A family ticket costs £37.50.
Address – near Romsey, Hampshire, SO51 0LP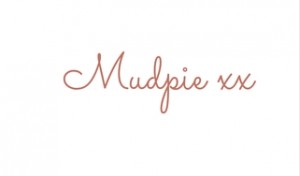 If you've liked this post please follow me on my social media channels:
Mudpie Fridays: Twitter | Instagram | Facebook | Pinterest | LinkedIn
Linking up with #CountryKids