Being a Netflix Newbie: Its the time of year when we should be outside having a BBQ and drinking a bootle of red. Only its not happening because the weather is so awful. Which has meant that we have resorted to watching box sets on the sofa. The only issue being is that we have watched everything we own and Summer TV is just rubbish. Partly I think because the broadcasters expect us to be outside… So when we were asked to be part of the Netflix Stream Team I hoped this would answer all our prayers. At last something decent to watch on the box… the question of course has it?
Well we have had Netflix for almost a month and most evenings we can now be found curled up on the sofa, with me under a blanket. Hubby refuses to put the heating on in August watching TV. I actually like knowing that no matter how stressful the day has been regardless of whats on TV we can sit down and watch something that keeps us entertained. As complete Netflix newbies I asked a few seasoned Netflixers.. (is that such a word) where we should start, from all the suggestions I was given heres what we chose:
Having weighed up the options carefully we started with:
Breaking Bad
Synopsis: Breaking Bad is an American neo-western crime drama television series created and produced by Vince Gilligan. The show originally aired on the AMC network for five seasons, from January 20, 2008, to September 29, 2013. It tells the story of Walter White (Bryan Cranston), a struggling high school chemistry teacher diagnosed with inoperable lung cancer. Together with his former student Jesse Pinkman (Aaron Paul), White turns to a life of crime, producing and selling crystallized methamphetamine to secure his family's financial future before he dies, while navigating the dangers of the criminal world. Source Wikipedia
Verdict: We were a little disappointed by this considering it is meant to be the US's most watch cable show. We managed for or five episodes and decided to switch to Homeland instead. Normally we will stick at a box set for a good series before deciding not to continue. But this just didn't do it for us. Maybe we will come back to it as I know its well regarded amongst friends of ours.
Homeland
Synopsis: The series stars Claire Danes as Carrie Mathison, a Central Intelligence Agency officer with bipolar disorder, and Damian Lewis as Nicholas Brody, a U.S. Marine Corps Scout Sniper. Mathison had come to believe that Brody, who was held captive by al-Qaeda as a prisoner of war, was "turned" by the enemy and poses a threat to the United States. The series progresses this storyline, as well as Mathison's ongoing covert work. Source Wikipedia
Verdict: We are much happier with this having already reached halfway through season three. I must admit I enjoyed the first two more than I am the third which is a little far fetched in places but having committed a lot to time to it already we will see it through to the end to see if there is indeed a happy ending!
…and for the first time last night we sat down and watched a film together, I can't remember the last time we did this as we have quite different tastes in films. Which is why we have always gravitated towards box sets. But we both found Kingsmen : The Secret Service  hilarious. So much so that I am thinking we may actually watch another comedy tonight as well.
One thing that I have never ever been into is watching TV (for want of a better word as I am not sure this really counts as TV anymore) on the go. Yet having discovered The Gilmore Girls I am doing just that. Normally when I am waiting for Monkey to finish some club. I love the freedom of being able to go via the app and pick up where I left off. Even if the last time I was watching a certain episode was on the main TV. Unlikely as Hubby doesn't do girl programmes… But its nice to be able to have the freedom to watch some girlie stuff when I want.
The Gilmore Girls
Synopsis: The show follows single mother Lorelai Gilmore (Graham) and her daughter Rory (Bledel), living in the fictional town of Stars Hollow, Connecticut. The town is filled with colorful characters and is located approximately 30 minutes from Hartford, Connecticut. The series explores issues of family, friendship and romance, as well as generational divides and social class. Ambition, education, work, love, family, and questions of class constitute some of the series' central concerns. The show's social commentary manifests most clearly in Lorelai's difficult relationship with her wealthy, appearance-obsessed parents, Emily and Richard Gilmore, and in Rory's interactions with the students at the Chilton Academy, and later, Yale University. Source Wikipedia
Verdict: I am a little bit addicted. Its easy watching which I can pick up and put it down whenever I want. I am still only on season one so have a long way to go with the full seven!
As far as Hubby is concerned he claims not to but I know if I login under his user there will be a whole host of gruesome, action packed (think Game of Thrones like), semi naked, medieval rubbish. Which he loves and I can't stand. But thats the great thing about Netflix is that there is something for everyone.
As far as Monkey is concerned he has been watching two things… Paw Patrol, which doesn't surprise me one bit and DinoTrux. He was first introduced to DinoTrux when we were visiting Canada and the house we stayed at had Netflix. Ever since he's loved it so the fact he gets to watch it at home now he thinks is great. Although it can make bedtime a little bit of a challenge!
Juggling the kids, a demanding job and a blog is hardwork so I need entertainment which I don't have to think about. So far its lived up to our expectations and more. I wonder what we will watch next?
Have you any suggestions on what we should watch I would love to hear in the cmments below.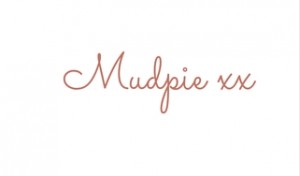 If you've liked this post please follow me on my social media channels:
Mudpie Fridays: Twitter | Instagram | Facebook | Pinterest | LinkedIn
This is a collaborative post.