40 before 40: So I've not given myself much time to get through this list as I turn forty in little under eighteen months. This does mean that to make sure these are attainable some of them may sound a little boring.
My list is definitely not full of wonderful travel destinations or life changing events. Although I am seriously considering putting together a list of fifty places I want to visit. Instead I have tried to make sure the focus of my 40 before 40 list is all about me! Something which doesn't happen very much since the boys have come along.
Buy a new house – this is likely to be our last move until we decide to downsize.
Find my style and declutter my wardrobe
Loose the extra baby weight (aka drop two dress sizes)
Launch a product – something that has been in formation now for 12 months
Go away 18 times – I know that sounds like a lot but we try to go away once a month, it could only be for one night mind you. Its something that we started in 2017 when I returned to work from mat leave. – Our 12 Getaways in 2017.
Spend the night on a train in a sleeper carriage
Watch a sunrise
Go to a concert – Ed Shearer here I come …
Go to a festival with the kids and camp
Have more massages – I have been meaning to book in regularly for a while
Go on a spa weekend with girlfriends
Start taking a supplement regularly
But a new designer handbag and not feel guilty!
Buy a new pair of Christian Laboutins and not feel guilty!
Live by my new mantra – ' See believed she could so she did '
Stick to my skin care regime every night regardless of how knackered I feel
Increase my number of steps and buy a cross trainer
Find a mentor or a life coach
Become a mentor
Join a ladies networking group either through work or outside of it
Be in photos more with the boys and Hubby – I am going to join in with a Me&Mine project each month to try and make this happen
Have more of a social life and go on date nights again even if it's just once a month, as its something that has slipped since having Kipper
Try skiing
Do an indoor sky dive
Have cocktails at the Sky Bar in London
Eat in a Michelin starred restaurant
Put my skill set to good use and help a charity
Become a parent governor – okay so a slight cheat as I am already one of these but its something I have wanted to do.
Eat in the pitch black at a restaurant in London – the name escapes me
Take Hubby to the top of the Gherkin
Get my DNA analysed – I would love to know more about my genealogy
Go for afternoon tea with the girls – a fancy one!
Do Go Ape (I hate heights)
Get my colours done – which will help with the new wardrobe
Go to an Italian cooking school for a day
Send a message in a bottle
Take my mum away for the weekend
See the Northern Lights – I am away in January and really hoping this happens then, if it doesn't then I may not manage this one
Go to a ballet
Go to a drive in – ideally something girlie like Dirty Dancing or Grease
If you  are thinking of writing your own and would like some more inspiration then check out the links below to some other 40 before 40 posts:
Chloe – Picture Taker Memory Maker
Hannah – The Lifestyle Blog
I would love to know what would be on your list, please let me know in the comments below.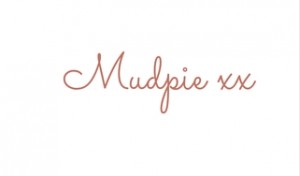 If you've liked this post please follow me on my social media channels:
Mudpie Fridays: YouTube | Twitter | Instagram | Facebook | Pinterest | LinkedIn