Loch Ness & Urquhart Castle: Last week I was lucky enough to visit Inverness with a group of girlfriends. While we were there we spent the morning cruising on Loch Ness with Jacobite. When we had originally planned to do the trip I did think we maybe slightly mad. Since it is early January and generally quite cold! I had visions of us freezing on the top deck. Yet the weather was glorious. The sun was shining and there was hardly any wind which made for the perfect cruise.
We were on the water for about an hour in total. My pictures really don't do it justice. Not only is Loch Ness wide its also very deep which makes the water look very dark. Adding to the mysterious appeal. The banks of the Loch are lined with pine trees and woodland. Our boat had plenty of seating on the upper deck to allow us to take in the views. Downstairs there was an enclosed cafe and more seating around tables. The tables had maps of the loch on them and points of interest highlighted. There was also information being given out via the tannoy system.
As Jacobites offer several different tours we were given a red card which allowed us on and off the boat. Our Freedom tour consisted of an hour on Loch Ness and an hour on foot to explore Urquhart Castle. The castle itself is a ruin. Although at one end there is a tower you can walk up and at the other some steps up to what would have been the battlements.
Throughout the castle you find information plaques which help you to visualise what the castle would have looked like in its former glory. There was lots of photo opportunities and little nooks and crannies to explore. While we were there several Harrier Jets flew over. Watching them disappear into the sunset was quite a sight. Especially when one of them decided to show off a little on his way through. Other than the Harriers it was a very peaceful experience. The prefect place to sit and take everything in. Despite it only being a ruin we still managed to spend the whole hour exploring. I would definitely recommend a visit should you ever visit Loch Ness. It also helped me tick off the letter 'U' in our A to Z of Castles Challenge we have set ourselves as a family.
When I returned home and told Monkey all about it. We ended up watching youtube clip after youtube clip of apparent sightings of the Loch Ness monster. So I think I will have to take him back there one day. You can watch my video of our trip below, although I am sorry to say there are not sightings of the mythical beast:
Things you need to know:
Address: Our tour departed from Clansman Harbour, additional departures are at  Dochgarroch Lock, Tomnahurich Bridge and Inveness Bus Station
Opening Times: times are dependent on the tour chosen and the time of year. During the April to October (peak time) there are more tours. In the Winter there are two tours. It is best to check their website for more details – Jacobite Tours.
Prices: The price is dependent on the tour chosen, there are nine tours in total the options departing from Clansman Harbour are:

Inspiration – one hour tour on the loch including views of the castle. Departs from Clansman Harbour, adults £14, children £11.50 (5-14 yrs) under 5s are free.
Freedom – two hours which departs from Clansman Harbour, adults £22 and children £14.50 (5-14 yrs) under 5s are free. This is the one we went on and includes one hour on the loch and one hour at the castle.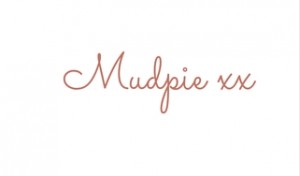 If you've liked this post please follow me on my social media channels:
Mudpie Fridays: Twitter | Instagram | Facebook | Pinterest |LinkedIn
We were invited to Scotland by the Scottish Tourist Board who arranged this trip for us.