When we visited Interlaken, staying in the Jungfrau region over the Easter holidays we knew that we wanted to go on a lake cruise. It is possible to cruise both Lakes Thun and/or Lake Brienz. In fact, it is possible to do it on the same ticket and on the same day. If you do not want to explore any of the stops along the way. However, travelling with kids looking at the timetables there was just no way we would have been able to manage both. So we opted for a day trip on Lago Brienz as the turquoise waters are much more vibrant than its neighbour. We also wanted to get off and view the Giessbach falls and stop by Brienz itself. So how did we get on with our round trip one of the deepest lakes in Switzerland?
How do you cruise Lake Brienz?
The only cruise operator out of both lakes is BSL. This is the local public transportation company and as such, there is little competition. Therefore expect to pay, after all, nothing is cheap in Switzerland. Although there are ways of reducing these charges (see below). They have a series of different boats and several different boat cruises which they offer. Including a breakfast cruise, lunch and evening cruises as well as themed cruises. In the summer there are also paddle steamers that run. However, as we were visiting in April the steamboat was not running and we did not want to book a meal option with the boys. So instead we opted for a 2nd class day ticket.
How do you get to Lake Brienz?
I wrote in another post that postcodes don't seem to work very well in Switzerland. I think this is because they cover such wide areas. Lago Brienz is located near Interlaken with the town at one end, and then to the east Brienz at its other. In the Bernese Oberland region of central Switzerland.
As we were staying in Interlaken we decided this should be our starting point and caught the boat from the port area. The best way to reach this is by parking at Interlaken Ost railway station. There is a large and reasonably priced car park we parked in for the day and it cost 7 CHF. Then when you enter the station from the car park go down the first set of stairs and under the underpass to the harbour. If you look for the blue signs they are easy to spot and follow. It is only a couple of minutes' walk and you will be at the ticket office.
How do you get tickets for the Lake Brienz cruise?
As we were travelling out of season we waited until the day and brought tickets from the ticket office which can be found at the port side. I would imagine that you may wish to buy tickets in advance via their website during the summer months and high season. This was our initial plan, although we did have a look online and it was a little complicated. Hence the reason we opted for the ticket office on the day. We found that the staff at the ticket office were very good at telling us if any of the tourist cards or camping cards would give us money off. As it turned out we saved quite a bit of money but this was more by luck than judgement. They spoke broken English and we muddled by since we do not speak German. They were very helpful.
You can buy either a first-class ticket or a second class ticket. First class tickets allow you to sit on the upper deck of the boat and in a special inside area. The second class which is what we opted for allowed you to sit outside at the back of the boat and also inside at the back. Each boat is configured slightly differently but the main advantage of buying first-class tickets at an increased cost would probably be people numbers. As it looked much quieter up on the deck of 1st class during our trip. Saying that you are free to move around the boat as it moved although you must stay in your 'class' area.
How much does it cost?
Children under the age of 6 are free, regardless of the route you choose. We happened to take a cruise on a Monday which actually saved us a significant amount of money. As they run a special offer on a Monday which means that you can get a travel card for half price. This allows you to travel all around Lake Brienz and Lake Thun. We made a significant saving by travelling on Monday. A full price day ticket normally costs 72 CHF but by travelling on a Monday it cost 36 CHF in second class. If we had opted for first-class it would have been 53 CHF instead of 106CHF. This worked out the cheapest way for us to do it because of Harry's age.
They also have family travel cards which do not benefit from the Monday half-price deal. But could potentially work out cheaper depending on the number of children you are travelling with. A family ticket allows up to a maximum of four children to travel. You can find out the latest fares on the website.
It is also possible to buy a combined ticket which will give you a discount on the boat and also visiting St Beatus Caves. You can find out more detail on their website here. This could be an alternative if you can not take advantage of the Monday offer. We visited the caves before we went on the boat and really enjoyed our visit. There is a lot to see and do there.
READ MORE – Our trip to St Beatus Caves.
How long is a cruise on Lago Brienz?
If you do not get off the boat then the complete cruise around Lake Brienz takes two hours and forty minutes. In which case it would be possible to do both lakes in one day. Easily transferring to a boat on Lake Thun and doing a similar round trip there on the same basis.
However, we wanted to get off and explore Lago Brienz. To try and make sure we had as much time as possible we caught the first boat out of Interlaken which was around 9 am and left Brienz on the 2.40 pm boat arriving back in Interlaken around 4 pm. When travelling with kids this is enough for them (and us to be honest) towards the end of the cruise they had definitely had enough. And wanted to get back to camping Interlaken to jump in Lake Thun. Had we found more in Brienz then we would have perhaps stayed longer.
Where did we stop on our Cruise of Lago Brienz?
During our trip, we decided to make two short stops to get out and explore. The boat does not stay in the small villages it visits long. So you need to be pretty quick to get on and off. We spent around an hour and a half at our first stop (Giessbach Falls) which is a popular destination on the boat tour. It has to be one of the most beautiful destinations as well. With views of the swiss alps mountain peak opposite and the calm waters below. With potted blossom trees and plenty of seating, it makes a good early lunchtime stop. We enjoyed riding the funicular railway, having a short hike around Giessbach Waterfall and the historic hotel – Grandhotel Giessbach.
Before getting back on the boat and then straight off at the next stop. The landing stage at Brienz. Here we spent another hour wandering around the town stopping for food and taking it all in.
Facilities onboard
Regardless of the class of ticket, you choose there are good facilities on board. Just as I would expect, the boats are spotless. There are toilets and a bar selling snacks and hot drinks. They also had a selection of sandwiches and hot snacks. The boat we travelled on was not designed as one of their meal cruises so it is still helpful to be able to get this for the boys. There is seating inside and out, with the majority being outside. So if the weather changed you wouldn't all be able to sit inside. It is worth bearing this in mind during the shoulder seasons when it is colder and dressing appropriately.
Things to do in Brienz
We anticipated that there would be more to do in the town of Brienz than there actually was. It is quite a small town at the far end of the lake. Although this could be in part to the time of year we travel. If we were to visit again then we would like to try out the Brienzer Rothorn train which did not start running until the end of the week we visited. I think this is one of the main attractions.
Right opposite where the boat docks there is a tourist office where you can pick up a map which details the main points of interest as well as all the places you can stop to eat. You can walk along the lakeside to (to the right when facing the lake) the old town which is a lovely calm walk. There are numerous places to stop and sit, play areas and restaurants if you take this route. There is an especially good play area with an archenemies screw in the lake itself.
We wandered along to the old town where there are many traditional wooden Swiss chalets that date back to the late 1800s. The wood carvings are amazing with so much detail. It does look exactly how you imagine a Swiss town to look. The wood carvings is something that Brienz is known for. There is a small gallery displaying various carvings and some on the lakeside if you want to explore this further. Including a couple of jolly fellows and a line of cows. We decided on a picnic on the benches next to the and picked some cold drinks in the Coop. This is a much cheaper option compared to eating out, as meals generally work out expensive when compared to the UK.
Conclusions of visiting Lago Brienz
If you opt for single tickets on the boat cruise. Then it is also possible to take a train ride back from Brienz train station to Interlaken East. This works out quicker than the return journey on the boat. Alternatively, the train journey is included in the day pass tickets.
We really loved our boat cruise around Lago Brienz, the turquoise gem is a truly beautiful lake. It is the perfect place to sit back and take in the magnificent view of the surrounding mountains as you travel around stopping at the various towns. I would definitely recommend trying to fit this into your Switzerland Itinerary when you visit. You will not regret it.
Related blog posts
If you are considering visiting Interlaken and taking a cruise around Lake Brienz. Then you may be interested in some of the things we got up to during our week of camping in Interlaken.
Ballenburg Open-Air Museum

Our visit to the Giessbach Falls near Interlaken Switzerland

Visiting Harder Kulm – Top of Interlaken

Thun Castle

St Beatus Caves

Grindelwald First

Helimwehfuh
Have you been on a Lake Brienz boat trip? Or been on lake cruises. I would love to hear about what you got up to in the comments below.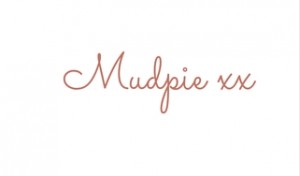 If you've liked this post please follow me on my social media channels:
Mudpie Fridays: Twitter | Instagram | Facebook | Pinterest | LinkedIn
PIN for later – A cruise around Lago Brienz