Caalm Camp Review: We had a very special end to Monkey's half term holiday spending three nights glamping with Caalm Camp in Dorset. In 2017 we tried to go away once a month to spend some quality family time together. This is something that we continuing into 2018. Having never 'glamped' before I was interested to see how the boys would take to it. Hubby also had some quite strong preconceived ideas. So I guess the question is how did we get on?
We arrived mid afternoon on the Friday to be greeted by Mark who runs Caalm Camp with his wife Carly. Having never glamped before he gave us the low down on where to find everything. Including the all important firewood and coal. I think that this was our biggest concern, making sure we all kept nice and warm, especially this time of year. We really need not have worried. Mark explained that if we brought a bucket of coal for £3 it would be enough to keep the log burner running overnight.
There are six yurts on site, each named after a wildflower. In the communal house which is open 24 hours, there is a large modern kitchen with cupboards and a fridge for each yurt. There are also two ovens and everything you need to cook in should you wish. Each yurt also has its own BBQ and full range of tools. The house a communal seating area with plenty of space to eat and relax, and a selection of games and books to choose from.
Each yurt has its own wet room. I like that it is a private space which means you don't need to worry about others making a mess. The shower is huge and takes up the whole end of the room. Lots of space for us all to fit in.
The back door of the house opens up into a barn where Ruby the goat lives. There is also pool and table tennis tables. Ideal for when the weather is wet and you want some fun in the dry!
Outside the house there is the log store. Where you can help yourself to lots of dry well seasoned wood for the log burners. There is also a smaller stock of wood for the fire pits.
Our Mongolian yurt was called Cowslip and had the most beautiful hand painted red door. Inside the wooden struts are also painted and they use horse hair to tie them together because it doesn't rot. The size of the yurt itself really surprised me. I really wasn't expecting it to be so big. In front of the door is the log burner, behind that a double bed and two large singles on either side. There is a small cooking station which has a hot plate and a kettle, perfect for when you want a coffee in the morning. Each yurt has a drinking water tap just outside the door. The floor is covered in matting and here is plenty of lights and power points. The wood burner is surrounded on three sides by a mesh guard. The front is open, which did cause us some concern with Kipper since he is only 21 months old. I was worried that he would touch it, as it got so hot that as an adult the only way you could tend the fire was with a glove. I really would like to see an option of a fireguard that goes all the way round when families with younger children are staying.
We were lucky enough to stay for three nights and each night the boys slept really well. Even Hubby and I managed to catch up on some much needed sleep. Theres something very relaxing about listening to owls hooting in the evening. I think it did us a world of good being technology free in the evenings. Although the house does have a TV if you need a fix. We played board and card games. Each yurt also has its own picnic bench, so in the warmer months you could quite easily sit outside enjoying the piece and quiet.
Caalm Camp is well placed for a wide range of family attractions and days out. In the house there is a folder which has lots of ideas of things to get up to. I really like that there is also a whole section of things to do in the rain. Because lets face it the British weather is not always that reliable. When we visited we went to Corfe Castle as part of our ABC of Castles, Swanage Steam Railways, Weymouth Sealife Centre, The Dinosaur Museum and Dorest County Museum to see Dippy on Tour. There is so much to do we are hoping to visit Dorset again in the Summer to make the most of the Jurassic coast line. Especially as Monkey is fossil mad.
We had a wonderful little break with Camp Caalm, we loved it so much we made a short video below:
If you would like to find our more or to book your own glamping getaway then check our their website – Caalm Camp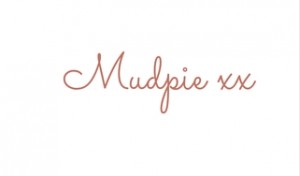 If you've liked this post please follow me on my social media channels:
Mudpie Fridays: YouTube | Twitter | Instagram | Facebook | Pinterest | LinkedIn