Learning Resources Botley Coding Robot Activity Set Review: We have long been lovers of Learning Resources in the Mudpie Fridays house. So I was super excited when they asked us to review their new Botley Coding Robot Activity Set. Having introduced Monkey to coding with their Code & Go Robot Mouse I knew he would love it. Both robots help children in their first steps towards towards understanding coding and therefore computer science. It really helps his logic skills as well. Monkey is already learning sequencing at school so I knew this would help him on the educational front, as well as being a lot of fun.
In the box you get:
Botley The Coding Robot
Easy-to-use Remote Programmer
Detachable Robot Arms
40 Coding Cards
Six boards
A sheet of stickers for customisation
A variety of accessories to create obstacles and activities for Botley – eight sticks, 12 cubes, two cones, two flags, two balls and a goal
STEM stands for Science, Technology, Engineering and Maths the idea behind it is that children are not taught the subjects independently but together. Botley incorporates all of these disciplines.
The basic idea is that you set up a series of mazes or challenges. Using the coloured arrow buttons on the remote programmer Monkey navigates it around the obstacles. The guide has a series of tasks to ease you into the process and to make sure you pick up all of the different things that Botley can do. Botely has two different modes CODE and LINE. When you put Botely in line mode he will follow the black lines on the back of the boards. You can place them together in which ever order you like. Monkey was especially fascinated by this and I think his face says it all.
After we moved on to trying to navigate across the board cards. Its possible to add a green front to Botley which will then allow you to attach arms so that he can carry balls. In this activity he used the coding cards for. I was super impressed by how quickly he managed to understand when to use the left and right hand cards to get Botley to go where he wanted him to.
Botley is aimed at children aged 5-9 years old, Monkey almost 6, was able to read elements on the guide on his own. It was helped by the pictures too. There are a couple of other buttons on the remote which are object detection and repeat. The object detection is really clever as when you include this its possible for Botley to move around something you place in his way. The rubbish bin will delete the previous programme – which we may have forgotten a couple of times!
Things we love:
The concept! I like the way it helps Monkey approach tasks logically and start to understand sequencing and helping to develop critical thinking skills. The fact that there is not a tablet or smartphone in sight is also a big plus in my book
Its a really fun toy, Monkey didn't realise he was learning while playing and picked it up very quickly. The lights on top of Botley's head correspond to the coloured arrows so this can also help with understanding
The coding cards are invaluable if you are lacking a little imagination and build up slowly to some of the really complex tasks such as dodging obstacles and playing balls in hoops.
The educational benefits of Botley are immense – it helps him develop critical thinking and problem solving.
Good quality, bright colours and strong plastics exactly what I have come to expect from Learning Resources.
Things you need to know: Botley requires 5 x AAA batteries which are not included, 2 for the remote programmer and 3 for Botley himself.
There really wasn't anything we didn't like about Botley and feel that he is worth the price tag of £79. You can buy your own direct from the learning resources website.
We have had lots of fun with him already and can see Botley becoming a firm favourite in our house. The lovely people at Learning Resources have offered my readers the chance to win one for themselves. To enter please use the Gleam application below and please note the T&Cs.
Learning Resources Botley Coding Activity Set RRP £79

Competition is open to residents of the UK aged 18 and over
There is no cash alternative offered
One winner will be drawn at random and will receive their own Botley Coding Robot Activity Set
The giveaway will close on the 12th July at midnight, the winner will be notified through Twitter
The Winners will be asked to provide a full postal address
I have some other giveaways running at the moment so please check them out in the Blog Giveaways Page above.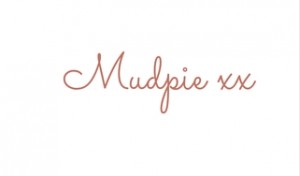 If you've liked this post please follow me on my social media channels:
Mudpie Fridays: YouTube | Twitter | Instagram | Facebook | Pinterest | LinkedIn
We were given a Botley The Coding Robot for the purpose of this review as every all words and opinions are my own.