The Confetti Fields: Last year I saw Instagram suddenly fill up with lots of beautiful photos of little ones in flower fields. Instantly I wanted to take the boys. Yet by the time I found out about the Confetti Fields they were over for the year. So when the boys asked what I would like for my birthday, I said I wanted a photo of them in the Confetti Fields.
A warning now, this post is pretty photo heavy. So the confetti fields are made up of Delphiniums. In beautiful shades of white, pink, blues and purples.
Based in Wick, Pershore the fields are open this year from 28th June to the 8th July. Entry is £2.50 each for adults and children over the age of five. We are around 3 hours away so decided to stay up over night at the Premier Inn in Evesham. Which is a ten minute drive away. We arrived as they open at 10am, the carpark was already filling up. Thankfully its huge which is just as well as its very popular.
Essentially its just a big field with lots of pretty flowers. The best for photos we found were on the way in and out. Where they have multiple colours planted together. There was also some blue, while and Burgundy cornflowers. Before planting reverts to one colour only. At one end there is a viewing platform, although there was a large queue by the time we made it round. Since it was close to 28 degrees we decided not to queue with the kids. They had already started picking some of the flowers in the top lefthand corner.
At the end there is a tent selling cakes, soft drinks, tea/coffee and ice lolliess. Four drinks and two ice lollies came to £7 so pretty reasonable. You could also buy your own bunch of flowers for £5 and little bags of confetti for £2 each.
I suspect that instagram is now a wash of pretty pictures, Im not sure which one I am going to choose to feature. Monkey was brilliant at posing but Kipper's two year old mentality of no photos meant I struggled to get one of them together! Theres always next year…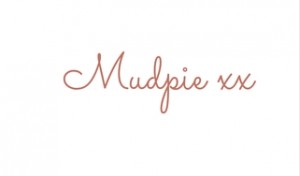 If you've liked this post please follow me on my social media channels:
Mudpie Fridays: YouTube | Twitter | Instagram | Facebook | Pinterest | LinkedIn