On my Birthday we went for a very special mini break to Guernsey. Neither Hubby and I had ever been before so we weren't sure what to expect. In my head I wondered if there would be enough to do to keep the kids entertained. Yet what we found was the prefect family break. None of us wanted to come home and we would have happily extended our holiday to a week if we could. So what did we get up to?
We left Poole on the 7am with Condor Ferries, the crossing is 3 hours and we wanted to make sure we had as much time as possible on Guernsey. Catching the early ferry worked really well. We stayed in a Premier Inn overnight which is only ten minutes from the terminal. So we rolled out of bed, into the car and had breakfast on board. Having never travelled with Condor Ferries before I didn't realise that they have different types of tickets. We had Ocean Plus which meant we were at the front of the boat and got amazing views. All tickets come with numbered seats and we had a table. It meant that eating on board was a lot easier. Not that Kipper really wanted to stay still. To access the Ocean Plus area you need a code for the keypad. Which did mean he was relatively contained.
We sailed on the Liberaton and she also had a duty free shop and kiddies room. Which had a TV playing, giant bean bags and books. Monkey and I also went to explore outside and had a look up on the deck.
We got into St Peters Port around 10am. Having the car meant that we were free to explore before finding our apartment. We decided to head to The Little Chapel. Which is covered in ceramic and shells.It reminded me very much of Guadi's works in Barcelona. Monkey thought it was really cool to be able to go inside it. We timed our visit perfectly between coaches, parking just at the top of the drive.
From here we headed over to near where we were staying to explore Fort Grey. Which is a ship wreck museum. Opposite is Guernsey Pearl which has a little cafe perfect for a spot of lunch. When the boys are older I think we would look to come back and teach them all about the German Occupation. Monkey is still really too young to understand it. Yet the coastline is littered with the concrete bunkers, forts and towers. Which he's very interested in.
Our apartment was at Waves and right on Vazon beach. The boys enjoyed the play area while I unpacked. The apartment was very well equipped and laid out. It was noice to have self catering accomodation with a kitchen that actually had lots of cupboard space. I was also very grateful to the fresh milk, tea, coffee and biscuits which had been left fo us.
The bedrooms were light and airy. The double bed was huge and really comfortable The second bedroom easily fitted the travel cot in as well as two single beds. What really made the difference was the little touches such as soap in the bathrooms, washing up liquid and dishwasher tablets.
Since Friday was my actual birthday we decided to eat out at one of the local restaurants. In the apartment the owners had helpfully left a list of ones they suggested. Having two small children we were attracted by Crabby's Jack because of the play area in the restaurant garden. It was only a fifteen minute walk from the apartment and it meant Hubby and I could enjoy a meal while the kids had fun too. There was even a small bouncy castle which Monkey really enjoyed. The food was what I would call typical pub food but there was lots of choice on the menu. I opted for scollops and they were very good. They were totally set up for kids, even though we didn't order a meal for Kipper because he had fallen asleep. When he woke unexpectabdlty they brought some pasta out to him within about five minutes despite being very busy.
Well rested the next day we headed back to St Peter's Port to get the boat across to Herm. We had an amazing day and I have written a post all about out trip to Herm. I didn't realise just how much of a nature lovers paradise Guernsey could be. When the kids are older I hope we can come back to go Kayaking. I would love to be able to see the grey seals and puffins. After such a busy day out we decided against eating out and picked up something quick and easy from Waitrose. Doing this also meant that once we had eaten we could pop out to the beach opposite the apartment and watch the sun going down.
Sunday we drove around the cost to Cobo Beach. The scenery is simply stunning. Monkey asked to explore Fort Homment which we did before heading back into St Peters Port. Our plan was to go to both the Aquarium and Castle Cornet before catching the 4.25pm Ferry home. To be honest we could probably have stayed at the castle a lot longer than we did. Ive written about our trip to Castle Cornet separately as apart of our ABC of Castles Series.
When the time came to catch the Ferry back there was a unanimous decision that we would return for longer next time. Here are the reasons why we fell in love with Guernsey:
The days just seemed endless and we really liked the slower pace of life
Everything feels so much more laid back. I am not sure if it because you can only drive 35 miles a hour so theres not the pressure or rushing around.
All the people we came across are so friendly and helpful. Nothing was too much.
The beaches… Monkey has requested that we go rock pooling again only this time in Cobo when we return
Its so convenient, yet it feels like a 'proper' holiday
Being able to take the car with two small kids is essential.
There really is a lot to do for kids of all ages. We will definiately be returning.
We made a short video of our little adventure: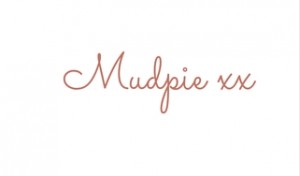 If you've liked this post please follow me on my social media channels:
Mudpie Fridays: Twitter | Instagram | Facebook | Pinterest | LinkedIn
We were invited to stay in Guernsey by Visit Guernsey for the purpose of this review.