While we were visiting Beverley Holidays at the end of the Summer holidays we visited the National Marine Aquarium. Based in Plymouth its about a forty five minute drive from the caravan site. However its well worth the drive and the perfect activity for when you need to keep dry. There is a carpark literally next door to the aquarium which isn't the cheapest but it is very convenient. Just make sure you take lots of change.
The way that the aquarium is set up, you work your way up when you enter. There's a cafe and toilet at the top which was just large enough to get our huge buggy in. Which then takes you straight into the Plymouth Sound area. Here you can get up close and personal with fish and sea animals which can be found in the marina outside. Theres also a rock pool which Monkey thought was great as he stroked a starfish. To help the little ones see more they provide little steps which Kipper used lots and may have borrowed for the rest of the way round.
Throughout the aquarium the tanks are large and easy to get to which is perfect for little ones. There was very few that Kipper could not see alone. Being able to get up close meant that we could spend time just watching the sea life move around. It was nice not having to hare around from one tank to the next to keep a very active toddler occupied. When we turned down the corner we came across the Eddystone Reef tank which takes up the whole wall. You can't help but be amazed by it.
Hanging from the ceiling above are replications of an Orca, Sperm Whale and Turtle. I can imagine to a little boy they probably look huge and sparked some interesting conversation on the way down to the tank. Its the tank which they do a lot of the shows in. While we were visiting there was a number of presentations on all about different sea creatures as well as a dive show. Monkey has had a thing about wanting to be a diver so was particularly interested.
Also on this floor is the soft play, which although you need to pay more for is a perfect addition. As it meant the boys could run around while I had a cup of tea. Although its only a small area they had a great time running around. It would have also made a good place to stop for lunch as they had small lunchboxes and plenty of tables to sit at.
A little further in to the aquarium you come across a laboratory area. At six Monkey is just starting to really get into all sorts of science so was very interested in this area. In the tanks they were looking after baby jellyfish and corals.
The next tank is the Atlantic area and the biggest tank in the aquarium holding a staggering  2 million litres of water. Both boys loved the sharks and the huge green turtle almost as much as the sunken sea plane. Theres also a demi tunnel where you can see the rays and the turtle swim over head. The curved glass gives you the feeling of being really close to them. Theres a shiny floor with plenty of seating room, so we sat for a while and watched the sharks swim by. Although trying to a get a photo of the three of us was quite an experience!
We ended up spending four hours in the aquarium. Outside there is a fish and chip shop where we stopped for an early tea. We all had a great time and I was pleasantly surprised by just how much there is to do there. There are lots of activities that run during the holidays which makes the ticket extremely good value for money. Especially as you can turn it into an annual pass for no extra cost, which if we were close we would definitely do.
Things you need to know:
Address – National Marine Aquarium, Rope Walk, Coxside, Plymouth, PL4 0LF
Opening Hours – Open daily 10am – 5pm
Ticket Prices – Save 10% online by booked advanced tickets, do this adult tickets are priced at £15.25, children 3 – 15  years are £11.65 and under 3s are free. Its also possible to buy family tickets more details of which can be found on their website.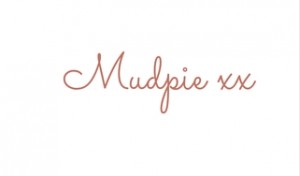 If you've liked this post please follow me on my social media channels:
Mudpie Fridays: Twitter | Instagram | Facebook | Pinterest |LinkedIn
We were invited to visit the NMA for the purpose of this review. All words and opinions are my own.