5 things I learnt from taking a 5 year old on a city break: In the Easter holidays I had a moment of spontinaity and decided to book a city break for Monkey and I. Its something Hubby and I use to do a fair bit of before having children. In truth Ive missed it. As we always did it last minute which added to the excitement.
Yet I did wonder whether I may booked our trip to Barcelona without really thinking it through. Monkey hasn't been in set routine since he was tiny. As a result he's got a pretty flexible outlook on life. Which I hoped would help us. To be honest the trip went without a hitch. I booked what I could in advance and had things like airport transfers lined up. For my own piece of mind I took as much uncertainty out of the trip as possible. Yet I still learnt a few valuable lessons when taking a five year old on a city break
5 things I learnt from taking a 5 year old on a city break
No public toilets – Barcelona doesn't do public toilets. And I must admit I have got out of the habit of asking Monkey if he needs the loo when we are out and about. Many of the cafe's and bars in the tourist hotspots are also very clear. There is no chance of using the facilities without buying something in the establishment. Even if you have a small child with you who is crossing their legs…. I immediately started offering toilets up at every opportunity and I am thankful that we only had a mad dash that first time.
Get the bus – city breaks are nutoriously walking holidays. Monkey has always been a walker but there are limits to what he can do. Saying that the second day of our holiday he managed 12.1km! I brought tickets for a hop on hop off tourist bus. It saved me having to navigate the local public transport – which I am not very good at even at home. I also felt comfortable that we always had a fall back plan if he decided he was too tired to walk. Hes far to heavy for me to carry him now and I had visions of us being miles away from the hotel without any idea of how to get back…
Prebook attractions – we learnt this the hard way. I hadn't really anticipated Barcelona being particularly busy. Yet it was. Which meant that we couldn't see eventing we wanted to. We turned up at one attraction at 2pm only to find that we wouldn't be able to get into it until 6.30pm. Travelling with adults you would probably assess how much you wanted to see something and then go and grab a beer. Waiting round with a small child for that length of time without much else to do wasn't an option. I learnt for our next day though as I had all the things I could buy a ticket for brought in advance. This let us plan our day more and meant we avoided the queues. I gave Monkey as much choice as possible around what he thought we should do.
Don't forget the beach stuff – Although I knew Barcelona had a beach I left the majority of our beach stuff at home. This didn't deter Monkey who was desperate to get to the beach. I totally underestimated its draw Next time I will pack a pair of swim shorts so if he does want to wade he can. At least I had the sun screen!
Trusted favourites – I noticed that Monkey would gravitate towards names he knew. Espically in the food department. Since he is only five and normally quite adventurous with food it didn't occur to me that he would need to eat the same things that he does at home. Although we did manage pintos one night the rest of the time it was very English based… Starbucks for breakfast each morning and one night we ate in Hard Rock! Its not something I would normally encourage. I like to embrace the local food thats part of travelling to me. Yet since it was his first experience of a city break and I wanted a happy five year old I let it slide…. It will be interesting to see if the same happens on our next trip.
By starting our adventures when they are young, I hope that the boys will develop their own wanderlust and desire to see the world. We had a great time and made memories that will stay with us both for a lifetime. Now all we need to do is decide on our next destination!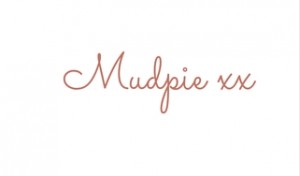 If you've liked this post please follow me on my social media channels:
Mudpie Fridays: YouTube | Twitter | Instagram | Facebook | Pinterest | LinkedIn