Things to do in Lapland: When you say you are going to visit Lapland people automatically think of the big man. But as we learned when we visited Levi, in Lapland, Finland that there is a lot more to it. One of the big differences between Levi and other Finnish ski resorts is that it has a centre. Which means not only are there a lot of bars and restaurants in close proximity. But also that all the activities are relatively close together too. We spent a few days in Levi while the World Cup was on and this is what we got up to.
Visit the Huskies 
We visited Levi Husky Park although the weather was not playing ball (no snow) at all when we visited so we were unable to go on a Husky ride. However they are one of the only parks in the region that offer two and four kilometre rides. Which are ideal for families.
Even though it was not possible we still had a great time visiting the huskies and learning about their history. There were two packs of babies when we visited which were especially cute. There is also a white Reindeer called Tiger who has appeared in a number of films. He has a thing for gingerbread and will happily give you reindeer kisses in exchange for it. Monkey wasn't sure about the 'kisses' part but he did feed him by hand.
Ski Lesson & Cable Car
Its possible to book private ski lessons via Zero Point in the Levi centre (you can't miss it, its at the bottom of the ski slope). We had an hour and half lesson while we were visiting and hired equipment also from Zero Point. Our instructor was Iga and she was brilliant with Monkey. Since neither of us had ever been on ski's before and were complete novices not even knowing how to put ski's on! By the end of the lesson we were going down the bottom of the slope and stopping at the end. There are a multitude of different arctic ski runs and the ability to do some cross country skiing so whatever your experience there is likely to be something for you.
There is also a cable car which takes you half way up the slope. At the mid point there is a restaurant and a bar which you can grab something to drink in. While looking out over the slope watching people ski.
Watch the Levi World Cup
Each year Levi hosts a leg of the World Cup in November, which he has been doing now since 2004. The event which runs over a weekend sees men, women and children compete to win a downhill slalom race. It marks the beginning of the snow season for Levi and a huge draw for enthusiasts. It is quite something experiencing the thrill of the race so much so that I have written a separate post about it – The Levi World Cup 2018.
Aurora Chasing
Other than skiing the other thing which I hoped to do on our visit to Finland which was on my 40 before 40 List was to see the Northern Lights. On the last evening of our trip we were treated to a very special experience. Likely one that we will hopefully repeat at some point with Hubby once Kipper is a bit older and can also join us. As the Northern Lights seemed to be a bit illusive on our trip we met with Katy who is one half of Arctic Frontier. They specialise in providing small personal tours in the Levi area consisting of aurora chasing, cookery courses and forging experiences. Under Katy's expert guidance we managed to photograph the Auroras and also take the best selfie ever. This really topped off our trip you can read about our full experience – Aurora Chasing with Arctic Frontier.
Levi Hotel Spa & Kids Facilities
Spa: We were lucky enough to stay at the Levi Hotel Spa during our stay in Finland. The hotel has a wonderful spa complex and we made the most of the seven pools! Even if you are not staying there its possible to purchase entry separately. There is an outside pool which is reached through a small tunnel, it is not heated in anyway and got progressively colder as our stay progressed! But it is how you reach the two outside jacuzzis. I think other than the heated pool on the top level (which was like a bath!) that was my favourite. Sitting in there on the day we arrived at the hotel looking over to to the pine trees which ran up the mountain side was very peaceful even with a six year old.
Inside there was a medium sized pool with a stone floor that lead into a colourful floating lake and onto another area with jets and a waterfall. Monkey enjoyed the jets, particularly pressing the button to start them and then letting go of the handles so it sent him flying across the pool. There was also a couple of inside jacuzzis, a Turkish bath, plunge pool and two places to walk across the stones. Monkey didn't go on it but there was also a water slide with run off, so you didn't need to worry about the kids coming off into a deep pool. We spent several hours in the complex which also had number of different light and mood shows going on as well which really add to the ambience.
Bowling: There are two bowling alleys that I am aware of in Levi, one in our hotel but also one in the centre. We only tried out the one in the hotel but I am reliably informed that the one in the centre has disco bowling in the afternoons. As we were staying in the hotel the kids were free and it only cost 5€ a game for adults. Its ideal if the weather gets a little too cold for small people.
Games Area & Play Area: The hotel also has a series of games consoles where you can borrow games for free. They are set in little igloos with lots of beanbags. Ideal for mini gamers. Plus there is a ping pong table, table football, an indoor ball game and the opportunity to borrow board games. All of which work for Monkey's age range. For the younger children there is a play area that also has a giant foam pit which looks like great fun. Again you do not need to be staying at the hotel to access the play area.
Levi Point
Its possible from Levi itself to walk up 766 steps to Levi point. The winding wooden staircase takes you up through the pine trees and the smell of the forest is wonderful. For those of you with little legs in tow then its easy to pick up a taxi opposite Levi Hotel Spa to take you up there. The views are worth it, especially in the snow season where you can see 'Santa's Summer House'. Which was in fact built for a movie and has remained. If there is now snow then getting there for sunrise or sunset means you can watch the forest turn a reddy colour as the light changes. It really is stunning. There is a cafe at the top as well so a place to refuel if you fancy trying the walk back down.

Stay in a Glass Igloo
One of the highlights of our trip was to stay at Levin Iglut in a glass igloo. We had such an amazing time that I have written a separate post all about our stay – Our Stay in a Glass Igloo. Being that close to the arctic night sky, where the fell meets civilisation is a once in a lifetime experience. The temptation to not sleep but instead lay and watch the stars all night is extremely strong and its something which I think everyone should experience at least once.
Elf Hideaway
If you really can't visit without having some sort of festive experience. Then just outside of Levi there is the Elf Hideaway, a unique experience when it comes to boutique hotels. Offering you the chance to stay in a quaint nine bedroom hotel with the elves. Walking through the door you are automatically transported back several decades, making you feels like you have walked into Granny's house! There is a little elf village which if you are feeling festive gives children the opportunity to make reindeers, gingerbread and even attend elf school. Where you can write a letter to the big man himself.
Overall I was really surprised by jut how well Levi as a resort is set up really well for families. With lots of amenities and activities in close proximity to each other all year round it makes great alternative holiday destination. In my mind Lapland has always been the place to go to see Father Christmas. It turns out that there is a lot more to do and our trip has really challenged my perspective and made me realise that Finland, Lapland, Levi can offer a family so much more. Our trip gave us some amazing experiences and we have made some memories that will last a lifetime.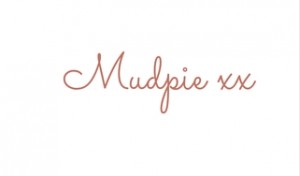 If you've liked this post please follow me on my social media channels:
Mudpie Fridays: Twitter | Instagram | Facebook | Pinterest |LinkedIn
We were invited on a press trip by the Levi Tourist board to experience everything the resort has to offer. One nights stay at the Levin Igluts was included in the itinerary.