Hotel Review: Made in Louise Brussels – Monkey had an inset day on the Friday before February half term so we took the opportunity to jump in the car for a city break. Having only ever driven through Belgium I was intrigued to visit and Brussels with the promise of chocolate, waffles and beer. Plus with everything that is going on with Brexit part of me wanted to visit while we were still actually part of the EU. Monkey and I have been on a city break before, however we had not taken Kipper. So it was important that the hotel we stayed catered for little people. Visit Brussels arranged for us to stay at Made in Louise. Heres how we got on.
Things we loved: Made in Louise Brussels
The hotel has 48 rooms spread over six floors. Our room was number three which is just down a small flight of stairs from the the main reception and bar area. For a city hotel the room was huge. Not only was the bed a Super King (it fitted all four of us in at one point), there was also plenty of room for a cot and another single bed for Monkey. The bathroom was of similar proportions with a large bath we could fit them both in.

 

The room also had a small empty fridge and a safe. Its amazing how many places you go and have to pay to have access to a safe. The fridge was big enough to store drinks and Kippers milk. The way the room was laid out there as almost like a little entrance hall which meant the coats, shoes and the buggy were all kept out of the way. There was also plenty of storage. With four of you in a room sometimes it can feel like you are all on top of each other but we didn't struggle at all.
There was a good information booklet which told you everything you needed to know about the facilities on offer, plus a list of TV channels laminated next to the bed. Monkey was happy to see they had English kids TV channels.

 High speed wifi kept me happy.

Our room looked out onto a little courtyard with a giant chess set. A city hotel with enclosed outside space is definitely something I have never come across before.

 

Plus it had parking. Having opted to drive down from Calais parking was essential for us. Enquire when booking though as there was only two spaces so they come at a premium. Access was by a lift which made moving the luggage easy and it was fully secure. There is also on road parking, as the hotel is located in a semi residential road. Although it does look like some of it is metered.

 
Reception hosts a 24 hour snack shop which also sells soft drinks and beer. There is also complementary tea, coffee and filtered water. Which you have access to throughout your stay. This does mean that there are no coffee facilities in the rooms themselves.

 

Some of the other little touches I noticed for children included – a mini table and chairs in the bar area, as well as a jigsaw table, enclosed wood burner in the bar area and a seperate room with a pool table. Monkey had fun playing a couple of games with Hubby one night. Also at reception there were little treats to spoil small people including chocolate sweets and mini desserts when we checked in.

 

In the entrance hall there is a writing area with free postcards and a multiple of guide books in various different languages. For someone who has a tendency to leave guide books at home this in invaluable. Espically if you want to plan you adventures over a glass of wine, Belgian beer or continental breakfast. The other end they have a little photo wall of all of the staff which is a nice touch. When we visited because it had just been Valentines Day there was also a number of red and white helium balloons hanging from the ceiling with little messages written on tags. My initial reaction was that we had walked into someones wedding. Yet I think the hotel is trying to create a very personalised feel to encourage a relationship with its patrons and repeat business. It worked with us. I would much prefer to stay in an establishment like this than a big chain hotel where you are just a number.

 
Breakfast is served in a bright airy room with the far end being part conservatory. It looks out over the courtyard and gives the opportunity to go outside. Along one side a continental breakfast is laid out.

 

Our favourites included smoked salmon, warm yourself pancakes, scrambled eggs and bacon. As well as a wide selection of fruit, yogurts and breads. They cater for both gluten free and diary free with soya and almond alternatives. Its the little things that really make a difference though such as the selection of home made jams. Both boys ate well which helped set us up for a day exploring, Monkey also had a soft spot for the hot chocolate. The waiting staff were very understanding of the children which really helps, always ready with a smile.

 

I really like the decor. The rooms are lovingly designed in neutral colours. The

 

main areas of the hotel are predominately grey and white which gives a classy feel. Yet I didn't feel like I needed to watch the children at every turn.

 
Things to be aware of: Made in Louise Brussels
There is no restaurant within the hotel itself. Instead there is an Italian at the end of the block, which is a couple of minutes walk. Or they offer take out delivery from 150 restaurants across the city. This can be ordered at reception and paid for on check out so convenient when you have been out exploring with little ones. And therefore you have two little people who are too tired to eat out.
We only used the Metro, the closest station is Louise and around a fifteen minute walk. I do think the tram links are closer to the hotel but we chose not to use them.
Location: Made in Louise Brussels
We travelled out of season but there are still a number of bars and restaurants around the hotel itself. Only a short walk and you are in a busy shopping street with a number of well known designers and brands.
There is a Carrefours Express at the end of the road perfect for stocking up on essentials.

 

This is not a central hotel. If you want to be in the middle of the city then this is probably not for you. However we would much prefer to be a little out with good transport links than to be subject to the crowds and noise of the squares. Peaceful is where its at for us, especially with young children. Depending on what you class as the centre I would suggest you are about 1.5km out. We walked in and out easily and also used the Metro on a couple of occasions without any bother. Compared to some underground systems its very simple to use and understand.
We had a great time visiting Brussels and plan on returning, we would definitely stay at Made in Louise again, with and without the children. The staff could not have been more helpful and the hotel has everything we needed for a city break. The ethos is very much home away from home and I think they have achieved this wonderfully. 
You can read about what we got up to over here – 11 things to do in Brussels with a 2 & 6 year old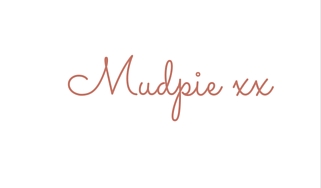 If you've liked this post please follow me on my social media channels:
Mudpie Fridays: YouTube | Twitter | Instagram | Facebook | Pinterest | LinkedIn
We were invited to stay at Made in Louise by Visit Brussels who paid for our stay and a Brussels card for both myself and my husband.