11 Things to do in Brussels with a 2 and a 6 year old: During February half term we headed to Brussels for a three nights, three day city break. When we travel with the kids we try to balance the needs and wants of everyone. For us its not about squeezing everything into a short amount of time dragging the kids around attraction after attraction. We naturally accept that we are likely to want to go back to a destination to do things which we haven't got to. By accepting this I find we actually end up doing slightly more as we are not stressed. We also build in a fair amount of 'play' time to help run out their energy.
11 Things we got up to with a 6 year old and a 2 year old in Brussels
Watching the sun set at Place Poelaertplein
We arrived into Brussels around 3.30pm and drove straight to the hotel – Made in Louise.  After we settled in we decided to get our bearings and headed out walking towards the city centre. Our route took us past Place Poelaertplein, as we rounded the corner we were struck with the most beautiful sunset. The area is quite high up so you get a great view of the city stretching out below you. Theres a wall to perch on and there was a number of young Belgians siting having a drink while watching the sun disappear. The Place Poelaertplein itself is being restored and so covered with scaffolding but I can imagine that during its prime it looked very regal. One of the domes still has gold detail which caught the sun as it set.
Natural Sciences Museum
This was our first stop of our first full day. Although not the largest museum we have ever visited it is a must see if you are visiting with children. We enjoyed our time so much that I wrote a full post all about it – Walking with the Dinosaurs at Natural Sciences Museum Brussels. I have never seen so many dinosaur bones under one roof. It really is very impressive with a lot of interactive areas which the boys enjoyed. Plus they have an amazing exhibit all about the evolution of the human species. Even as an adult that has a reasonable amount of understanding of our ancestors journey it really made me think. Monkey found the whole thing absolutely fascinating and it really challenged his thinking.
Parc du Cinquantenaire
The park is a short ten minute walk from the Natural Sciences Museum. We picked up some food on route and sat in the park and had a picnic. Before the boys collected sticks and ran around. Its nice that as a city there is so much green space. In the park there are big tree lined avenues to offer much needed shade and plenty of space to sit and watch the world go by. This park does not have a play area but the boys were happy enough just amusing themselves. As you walk up to the centre there is a large arch which casts an imposing shadow over the waffle and ice cream vans below. Naturally we stopped for an ice cream!
Military Museum
The Military Museum is at the back of the arch and opposite Auto World. Both are free entry with the Brussels card. We opted to go to the Military museum to see the planes and tanks. They had exhibits from all over the world including an area specifically dedicated to Russia. Yet it was the planes and helicopters which really captured the imagination of the boys. Helped by the fact that you could actually sit in a cockpit. Some of the vehicles were so huge it was amazing to see them in a museum. Another highlight was being able to go up to the top of the arch and look out over the park.
Grand Place
Because we visited in the Winter we arrived here in the dark after dinner and found it all lit up. It took us all by surprise and really looked beautiful. Our photos really don't do it justice. The surrounding streets have all sorts of tourist gift and chocolate shops. We stoped in one which allowed Monkey to design his own chocolate. He got to choose the different toppings and loved the experience. We also visited the Grand Place in daylight hours and stopped for a bite to eat in the square itself. I think I actually preferred it in the dark all lit up so I would recommend trying to get there in an evening if you can.
Atomium & Park
On our second day we took the metro out to Heysel which is the closest station to the Atomium. I think regardless of where you are staying in the city you would probably need to use public transport to get out this far. When we arrived there was a big queue so I would recommend pre buying tickets if you want to go inside. Instead we headed to the park next door to run around and find more sticks. Its well known for its bluebells in the late Springtime. With plenty of trees to hide behind and various levels to climb and explore it was the perfect area for the boys to let off steam. 
Statue Hunt
Back in central Brussels we decided to try and find all three peeing statues. Now google maps struggles with the central area. I have no idea why so if you are planing on doing the same you may want to check out my post which includes maps here. Obviously they are a bit of a tourist trap but with Monkey being six and finding any sort of toilet humour hilarious it was a must do for us. Although now we have done it, I am not sure I would go to great pains to go it again!
Belgiam Beer Stop
As we were looking for the statutes we cam across Delirium Cafe which is the bar which gets all the write ups  in guide books as the must go for beer lovers. Now Hubby is partial to the odd beer and since it coincided with snack time we decided to stop for a quick one. The cafe itself is across multiple levels which meant we even managed it with a buggy. However I would say its a little rustic. With beer trays on the ceiling and various bar lights and metal signs on the walls it transported me back to my uni days. Simple wooden tables and chairs are squeezed into every corner, none of which have probably been cleaned since I was at uni. The bar has black boards across the top listing some of the 200 beers on offer. With the back drop full of pipes leading to the kegs. Many Belgium beers are high in alcohol content so its good this is listed too. Its possible to buy small measures so you can work your way though several without getting too worse for wear. Something we may have done before having the boys. However since time was at a premium we opted for one only. I tried a light wheat beer with apple which was very reminiscent of a cider.
Comic Book Trail
Wandering around the city its impossible to miss the brightly coloured murals on the sides of the houses. The comic book trail is something I hoped we would manage in its entirety. However instead we only managed a few. You can pick up a trail from the Tourist Information Centre. When we return this is the first thing on our list to complete. 
Bright Brussels
We were really lucky while staying that Bright Brussels was on. Over the weekend of the 14th-17th of Febuary there are a number of artistic light exhibited installed across the capital. On our second night we managed to visit a few. All stunning in their own way it really entertained the boys and us. If you want to check out the dates of next years you can find more information on the Visit Brussels website. 
Planckendael Zoo
The zoo is about half an hours drive from Brussels city centre. So we decided to do this on our way back to the Eurotunnel. You will know if you are regular readers of Mudpie Fridays that we will often try and visit a zoo while away. Planckendael Zoo is the first that has totally blown us away. There is so much for the boys to explore as well as the animals. With climbing frames and activities literally all over the place you really need a whole day. We have agreed that next time we find ourselves in that direction we will visit again.
During our stay Visit Brussels had given Hubby and I a Brussels Card. This covered all our metro travel, as well as trams and buses for the 72 hours we were there. Because we had the card  entrance to both museums was free and the card also offers discounts on a number of attractions including 25% off entrance to Atomium. You can buy a card for 24, 48 or 72 hours. 72 hours costs 35€ each and in our opinion we think it represents good value for money. If we had managed to get to the other museums we wanted to see it would have more than paid for itself with just one simple trip on the metro.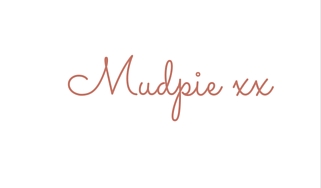 If you've liked this post please follow me on my social media channels:
Mudpie Fridays: YouTube | Twitter | Instagram | Facebook | Pinterest | LinkedIn
We were invited to stay at Made in Louise by Visit Brussels who paid for our stay and a Brussels card for both myself and my husband.