Getting the Train from Berlin to Rotterdam: There has always been a part of me that wished I travelled across Europe on the railways after finishing university. I don't think it will ever leave me to be honest. I generally don't live by regrets but if I was to have my time again it is something that I would definitely do. Monkey and I had planned a trip to Berlin in the first week of the Easter break. The opportunity came up to visit Rotterdam too so rather than fly between the cities I opted to take the train. 
On the run up to actually getting the train I did question my sanity. A seven hour journey with an almost seven year old.. they better have wifi (they didn't). But actually I am pleased to report that minus a couple of 'mum…. I'm bored' it actually worked really well and it would be something I would do again in the future. In fact our Summer holidays may look very different next year!
First of all booking is very simple. I googled it and found the NS International website. Here you can book online, its all very straightforward. Since I had no idea what to expect we opted for first class tickets which were not much more expensive than standard. Plus as kids travel free it meant we both enjoyed first class for 59€. Which was already a lot cheaper than flying. I also liked that there was seat numbers guaranteed. Could you imagine standing up for seven hours? Tickets came through via email and you can download them to your phone or print them. You do need to provide them during the journey. 
We were travelling out of Berlin Central station which has over 1100 trains a day. Inside it looks like a huge shopping mall and trains leave from below as well as above. You really need to visit to see what I mean. It makes Clapham Juncition look like a small village station. This did make me worry that we would arrive bags in hand and have no idea where we were going. In theory you are meant to get details of the platform on your booking confirmation but I could't find it. So while away I contacted them through their chat function. They let me know the platform, plus the platform for our connection and if there was a buffet car available. I may have used it several times in the run up to our journey and I can not fail to be impressed.
The ticket will tell you the seat number, the train number and the carriage number you need. First class is generally located at the front of the train. Which we found out as we were running to the front…  One thing to note with little people is that the train is higher with a suitcase size drop in-between the train and the platform.. luckily I caught it in time. The first class compartment seats four with details on a little panel on the outside of who has booked. This is very convenient. Since someone was actually sitting in our seat when boarded. There was plenty of room for bags including an over head shelf on each side. A comportment only sits four. The table however could do with being a bit longer as its only really the seats closest to the window that benefit. 
Glass doors means that it feels very spacious and there is a big window which lets in lots of light. Part of the reason I wanted to travel by train was to take in the journey. One of my concerns was knowing when we would be getting off. So as to pack up all the stuff we will have as our connecting station was not at the end of the line. However I did notice a little electronic panel at the beginning of the first class carriages which I checked towards the end of our journey so I could try and make sure we didn't leave anything behind in a rush. 
One thing worth noting is that a lot of the announcements are in German. Although thankfully the important ones are also in English. So these could be just guards talking to each other. I also used Google Maps to make sure I knew where we were on the journey. The challenge came when the train turned into an intercity train at the border of Germany and the the Netherlands. As this meant we needed to change trains at Amersfort. But had no idea what the station before was. Bad planning only part. Google maps helped thankfully as the train continues to Amsterdam. 
We had three minutes to make the connection so I was a little bit worried we may miss it. However the new train actually ended up coming in opposite the old one. Which was really handy to know. Again I confirmed this using the chat function I mentioned earlier.  We got on the first class carriage. Unlike the previous train there were no reserved seats but despite it being the beginnings of rush hour we managed to get seats together. The announcements again were only in Dutch but at the back of the carriage there was as electronic board which told you the next station.
So despite being a little apprehensive about the trip it went really well. I wouldn't hesitate to get a train across different European countries again. Especially since it was so stress free.
Have you ever caught trains across Europe? I would love to hear about your experiences in the comments below.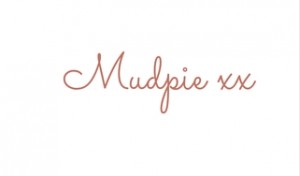 If you've liked this post please follow me on my social media channels:
Mudpie Fridays: YouTube | Twitter | Instagram | Facebook | Pinterest | LinkedIn