Review Berlin Zoo: If you are regular readers of Mudpie Fridays then you will know that we love to visit a zoo each time we go away. Having done a bit of research before our trip Berlin Zoo had very good reviews so I had high expectations and we were not disappointed. 
Getting to the zoo is really easy since there is a train station literally opposite. This is serviced by several of the under and overground trains. It is worth booking your tickets in advance as when we arrived there was a large queue. Although once you have your ticket to get through the barrier is very straight forward. The zoo is a lot bigger than I thought it would be considering its an inner city zoo. Which means that it has a number of the larger animals. The first we came across were the Rhinos. Like other older European zoos we have visited the enclosures were initially designed for you to get as close to the animals as possible. I don't think I have ever been about 15-20ft away from a Rhino before. They seemed quite happy eating away undisturbed by just how close we were. 
There is a marked difference between the older enclosures and the newer ones which the zoo is developing. When we visited the big cat environment was being remodelled. Its due to open in the Summer of 2019. Which meant we could not see the Tigers or Lepoards. Although we did manage the Lions. I don't think you can argue when the focus is so evidently on the welfare of the animals and the new habitat looks like its going to be amazing. 
One such enclosure is that of the Hippos. Having only previously seen Pigmy Hippos in zoos before neither of us were prepared for just how big they actually are. Due to their enclosure you could see the Hippos underwater relaxing a bit like you sometimes see penguins. We also got a chance to see one swim right past us when it decided to go for a stretch. Obviously delighting Monkey it was really something to see how agile and graceful they are in the water. I didn't think much could have topped the Hippos if I am honest. 
Then we found the Pandas. They have recently been in the press for their breeding programme and are hoping for some positive news soon. Both beards definitely seemed very relaxed. It was the first time that Monkey had seen a Panda in real life. It was such a peaceful environment with bird song in the background and the rustiling of strategically placed bamboo. No wonder each of them felt happy enough to put in an appearance. I could have sat and watched them for hours. Only Monkey had other ideas!
There is a such a wide variety of different animals I will not go into them all. Some do deserve a special mention. Such as the Polar Bear. Whenever I have seen these magnificent creatures in captivity before they are normally pacing. But not the one at Berlin Zoo who was happily asleep sunning itself on top of a huge rock. They also have a several elephants, again the enclosure allows you to get super close. Near the world of birds they have a small petting area. Where you can feed sheep, goats and ponies with provided food for 20c. I thought Monkey would be too old for this but he loved it and despite lots of children doing the same the goats were very accommodating. 
The sea lions also stole my heart. In a similar but outdoor enclosure to the Hippos its possible to see them swim underwater. They were quite happily playing when we found them. We were watching the smaller ones when all of a sudden the adult Male appeared. He was huge, and again should I have been allowed I would have happily watched them glide around the pool all day. On the map you are given at the entrance there is a list of feeding times including the sea lions who also give a performance show in the afternoon. 
There are plenty of places to eat around the zoo and its wide paths means that it doesn't feel over crowded. We didn't eat a main meal but did stop for an ice cream and cake late morning. The cake was delicious.
It looks like they have recently added a new play area which of course was of great interest to Monkey. I like how they have created several different areas ensuring that there is something for all different age groups. The wooden structures give ample opportunities to climb and explore and there are a number of different slides and ways down. Which means that the area can cope with a lot of children. Plenty of benches for parents to sit and a number of families were picnicking on the the sand.
In total we spent around five hours at the zoo and this did not include going into the Aquarium which you can do so at extra cost. We really enjoyed our visit and should we return to Berlin this would be on the top of our list to revisit. If you are travelling to Berlin with kids then there are some more suggestions of things to do over in my – Top 10 Things to do with kids in Berlin.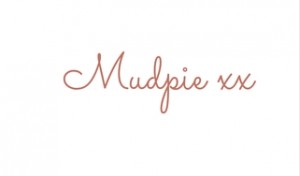 If you've liked this post please follow me on my social media channels:
Mudpie Fridays: YouTube | Twitter | Instagram | Facebook | Pinterest | LinkedIn