Review Econtel Hotel Berlin: Monkey and I were very lucky to visit Berlin in the Easter holidays. While we were there the Econtel Hotel was our base for three nights. Berlin is a large city and sprawls which means that many of the tourist attractions are spread out. So when looking for a hotel in Berlin one of the most important things is its proximity to public transport. The Econtel scores highly as it literally has a bus stop outside the front which will take you into the city on route X9. My personal preference is the underground which is great as just at the top of the road is a metro station. Monkey and I used this a lot. Its about a ten minute walk and around twenty minutes into the city centre. 
We arrived mid morning on the Monday, although check in wasn't until 3pm I was very pleased to find that our room was ready for us. Just as well as it was a lot warmer than I was expecting so we both needed to get changed. We caught a car from Schofield airport but the bright yellow hotel is actually only ten minutes away from Tegel airport. 
The hotel has five fours, with the fifth floor having the business rooms and three and four having the comfort rooms. We stayed on the fifth floor right at the end which the receptionist told me is the quietest part of the hotel. It was very quiet indeed and we both slept very well without being distrubed. The only problem is that we couldn't get the internet to work because of being so far away from the communal areas. Which was a shame as they gave us a code for each device. Thankfully I could get 4G and so could still work.
When we arrived I had to get one of the maids to show me how to open the door. As they use traditional keys and the door needs to be pulled towards you to allow you to turn the key to get in. I did wonder if I may struggle for the whole of the stay as I am not very good with keys and locks. But once I had been shown I managed it without problems. The room was a very good size, we had twin beds and there was also a sofa bed at the far end which was set up as a mini lounge. There was a mini bar that had some soft drinks, water, beer and wine. Plus a small flat screen TV. Although we struggled to find any channels in English. I liked that there was lots of storage by the door including ample space for suitcases. 
There was an old fashioned safe which was large enough to fit in my laptop plus various other things we needed to store. It operated with little dials which meant it was easy to set and use. 
The bathroom was more of a wet room with a shower in the corner. Despite being five floors up the water pressure was good. They also provided bath and shower gel on the walls. A buffet breakfast was served downstairs, it got very busy but there was plenty of seating. Monkey particularly liked the hard boiled eggs and cod meat selection. There was also fruit, breads, cakes and cereals. Plus some hot breakfast items such as scrambled egg. 
Travelling with Monkey we didn't make use of the bar area but normally when we returned early evening there was a small crowd of people, mainly German sitting and having a social drink. The hotel also offers free tea, coffee and water for most of the day.  I found all the staff really helpful when we visited. Especially the reception staff that helped with maps and details of the public transport. When you leaved the hotel in the morning you needed to pop your key in and then pick it up on return with a signed card. 
The hotel is clean and functional with friendly staff. We were very comfortable and would definitely look to use it again for a budget stay in the city. Especially as we hope to visit again once Kipper is a little older.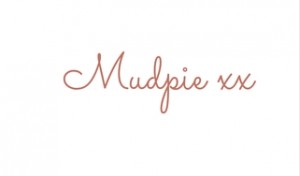 If you've liked this post please follow me on my social media channels:
Mudpie Fridays: YouTube | Twitter | Instagram | Facebook | Pinterest | LinkedIn