A Picture Postcard from Nymans: I am incredibly aware Kipper will be going to school next year and it will be a wrench. For this reason I am trying to record our Fridays more than I currently do. Last week we went to Nymans. Its a National Trust property that we visit a lot since its only twenty minutes from home. This time I left the buggy in the car and we wandered round fuelled by tea and cake. As we wandered at his speed we saw much more than we would do normally. I was a little disappointed that the wisteria pergola wasn't out yet. But I guess it just gives us the excuse to visit again.
Magnolias have long been a favourite of mine, I was surprised to see the late blooms on this one.
The gardens were a riot of colour with all the Rhododendrons, although I wasn't allowed to stop and take too many photos!
There is some restoration work going on in the main house. I am not 100% sure what they are doing. But it looked beautiful with the tulips in front
Kipper wanted to head off straight through the gate without exploring the courtyard, although I did convince him to have a look at the little turret. 
I think he was probably more impressed with this stick than he was the turret!
We found a secret Camilla walk which Kipper enjoyed exploring although he did keep checking to make sure I was with him. It was quite dark with a tall wall on one side. I can't believe we have been coming for over seven years and have only just discovered it!
We also found a little friend on one of the branches…
It was nice seeing the covers off of the statues and the fountain in the formal gardens.
Another stick.. some of the roses were already in bud. I am looking forward to seeing them all in bloom.
There were some beautiful flowers coming into bloom
Just before we left Kipper found one of the old Rhododendrons the perfect place to practice his climbing.
I am sure we will be back as the season progresses. I will definitely be back to snap the wisteria once its fully out.
Have you visited Nymans? Where is your favourite National Trust property? I would love to hear about it in the comments below.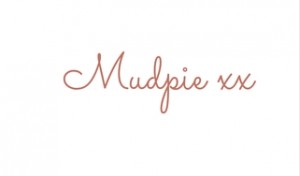 If you've liked this post please follow me on my social media channels:
Mudpie Fridays: Twitter | Instagram | Facebook | Pinterest | LinkedIn