Tips on visiting Whistler with kids in the Summer – A couple of weeks ago Kipper and I got on a plane for a ten hour flight to Canada. Our destination was Whistler for my brothers wedding. Although I have been fortunate enough to visit Toronto a couple of times. We had not been West side before. Appreciating the Whistler is predominately a ski and extreme sports destination I was a little sceptical about how suitable it would be for a three year old. Yet we still managed to have an enjoyable trip. If you are thinking about taking a trip yourself then here are some tips which I hope will make your travels easier. 
We stayed in one of the hotels around the market square area. There are several different ones to choose from and all are pretty bulk standard. The centre of the town is full of restaurants and bars with the odd gift shop thrown in for good measure. It is completely set up for the snow season, saying that there are several family friendly restaurants. We did not have any trouble finding places to eat with Kipper. 
Vancouver Airport – The time we visited and the previous times my parents have visited getting through security at the Airport is a long process. It took us two hours from when our flight landed. So take something to keep the kids entertained. I think this is partly because of needing to make online declarations on little terminals before actually going through passport control.
Tourist Office – I would head to the tourist office on your first day to pick up maps and everything you need for your stay. We booked our return coach ride to Vancouver and they were able to offer advice on prices and suitability. Unlike many other tourist offices there is lots of information readily available and the staff are so friendly and helpful. They even gave me information on a baby and toddler service where you can hire everything from bottle warmers, to cots, to toys. 
Kids free transfers – Getting to and from Vancouver can be expensive as it takes about 2.5 hours depending on the traffic. With private transfer prices in excess of 380$ many people rely on buses and coaches. Be aware that some companies will offer free child places. Not all do so its worth doing your research. When we travelled Skylynx although slightly more expensive did offer kids places for free. 
Supermarkets & Drug Stores – There are two supermarkets in Whistler itself. With a larger one out of town. There is no getting away from the fact that groceries are expensive. They appear to be even more expensive in Whistler with food being cheaper in the surrounding areas. A cut loaf of wholemeal bread was around 4$, baby bells (6 pack) 6$, a whole cucumber 2$ and a punnet of strawberries 6$. If like us you don't have access to a car then there is nothing which you can do about it, but make sure you budget.
Bring your own – the other thing I noticed is that there are certain things that you can't get hold of easily. Decent cheddar being one thing! But even squash was an issue. I also struggled with snacks for Kipper. Although check what you can and can't bring into the country. Especially in hand luggage as their restrictions seemed very strict.  The larger supermaket at the bottom of the square seemed to stock a lot of different varieties of the same thing and be more of a party supermarket. The smaller one actually had more of a range. Unlike the supermarkets at home they do not stock alcohol you will need to buy this separately from a liquor store. 
Opening times – the supermarkets do not open until 9am. This caught us out especially the first morning with jet lag kicking in meaning we had been up since he very early hours. There is a bakers in town called bread which does open earlier at 8am. Although there is normally a queue. Although everything is so good there its worth waiting for. 
Eating out – book your tables in peak season. Everywhere we went we had to wait unless we had pre booked. Even if there were empty tables in the restaurant. Which I found hugely frustrating. But it does seem to be their policy. Plus they will not let kids in the bar even to wait to be seated in the restaurant. There are plenty of fast food places to grab food on the go. Which can leave you craving vegetables by the end of your stay. Considering the sporting nature of the resort I was surprised by how difficult it was to come by vegetables in restaurants. We only managed to find a side of broccoli once in the Spaghetti Factory. 
Gondolas – Or cable cars to me and you are probably one of the peak attractions in Whistler itself. We were lucky enough to be gifted some tickets by my brother and his wife and had a lovely day exploring. I wrote a whole post about it here (insert link). If you decide to do it then don't bother waiting of the glass bottom gondola across the peak to peak. They only have two operating and with queues up to forty five minutes you don't really gain anything. That you can't see just by looking down the edge of one of the standard ones. At the top of Whistler mountain there is a lovely bar. We decided to stop for a drink although be warned wine is pricey at 22-26$ a glass for something pretty bulk standard. A picnic maybe a better option!
Photos – if you are after a picture of the Olympic Rings then get up early. If you don't you will have to queue and no one tends to do anything quickly. Yet at eight in the morning they are empty. There are some amazing photo opportunities around the lakes and further afield, so if photography is your thing then you really shouldn't be disappointed. 
Weather– Whistler is at the base of a mountain. Several really and because its in a bowl when the weather comes it, the weather comes in. We experienced several days of rain on our trip and there is very little if anything to do in the rain. Unfortunately we did not pack our full wet weather gear. I would definitely do this for our next trip. 
Carseats – We hired a car for one day to get to and from the wedding venue. If you are thinking of travelling with carseats be aware that they must have a top tether to be legal in Canada. Many car seats manufactured in the UK do not have this yet as its not a requirement. Hiring a carseat with a car is both simple and compared to the price of the car relatively cheap. 
Fairmont Friday's Transport – There are several bike hire companies and we even saw some electric bikes available. Most will offer a 10% discount coupon from the tourist board. It is possible to hire everything you need including the trailers for children. Kipper not being a fan we decided to walk around a couple of the lakes when we visited.  Which was still a pleasant experience although I think bikes would probably have been easier. There is a car hire place in the centre of the village as well. Its really the only way to to visit many of the natural beauty spots. Including several waterfalls as the public transport isn't really sufficient to allow you to do this. 
Although we really enjoyed our time in Whistler especially the wedding and catching up with family. I think there is little in Whistler itself for young children. If they are older and into extreme sports. Like to hike or ride round the various trails then its a great stop as part of a wider fly drive style trip. Although we will be back to visit family. I do think you really need to hire a car to get the best out of the area. Since its so vast and of course in the Winter you have the ski season.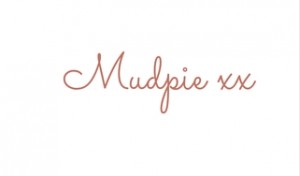 If you've liked this post please follow me on my social media channels:
Mudpie Fridays: YouTube | Twitter | Instagram | Facebook | Pinterest | LinkedIn