AD – We were invited to visit the Lake District by Lake District Pound. We were compensated for our time and asked to share our experiences. 
Lake District Pound: Last weekend we were invited to the Lake District by the Lake District Pound. Until they contacted me I was unaware that the Lake District had its own currency. I was also pretty unsure what to expect, but our task was a simple one. Enjoy the weekend using predominately only Lake District Pounds. The currency has been developed to help support local businesses.  Since only unique, local, independent businesses accept them. Buying local has always appealed to us, so I guess the question is how did we get on?
If you follow me over on instagram then you will have seen the wide range of places we visited. Based on our experience here are our seven reasons to use the Lake District Pound on your holiday
Its so easy
You can either buy the currency in advance of your holiday online or visit one of the twenty exchange spots scattered across the area. Many of the tourist boards and post offices will be able to change your Sterling for Lake District Pounds on a one for one basis. Theres no fee to do so and as long as you change up £25 or more then you will also get a free passport to collect stamps in. Which I will explain more about further down. When in the towns and villages its easy to which businesses are supporting the currency. As many with have either a yellow or pink window sticker. Some may also have a multicoloured pound sign or an A4 poster displaying the currency. 
Lots of places to spend them
There are a whopping 350 outlets that take the currency. These vary form gift shops, to jewellers, to kids activity places, hairdressers, breweries, restaurants and cafes. Even some of the holiday accommodations will also take it. Including Castlerigg Hall Campsite which is where we stayed during our trip. The website allows you to filter on a particular area and will give you a full address of each location. All the photos in this post are taken at supporting businesses. Some of our favourites during our stay were Kewsick Brewery, Fultons Jewellers and The Fellpack.
Plenty of kids activities
A big part of going on holiday for us are the kids activities that are available. Both boys are active and would not respond well to visiting countless souvenir shops. So I was happy to find lots of things for them to do too. I am not sure we even scratched the service. 
On our first day we headed over to TreeTops in Brockhole Park. The park itself is lovely and there are lots of different things to do. As well as having the high ropes they also had nets. These are designed for children from the age of three so it was perfect for us. The boys enjoyed bounding around for two hours. Going down the super fast slides and having a game of tag in the ball pit suspended 30ft in the air.
Saturday we picked up a Cruise at Bowness and took a boat to Lakeside. It was about a forty minute trip with seating downstairs and on the top of the boat. The lake really is stunning and the scenery beautiful, Hubby and I lusted after many of the lakeside properties. When we reached our destination we boarded a steam train for a short journey to Haverthwaite. Since the weather worked against us pretty much all day. It was good to find an indoor activity for the kids. 
Before travelling home on Sunday we managed one last adventure to Kong Climbing Centre. Monkey really enjoyed his hours lesson. Climbing all the way up to the top on an adult wall. Not that he kept to one colour mind you. While Kipper burnt off his extra energy in the hard play centre next door. 
Encourages you to buy local
It's an ethos we have subscribed to for a number of years. I would much prefer to support local businesses, so why should it be any different when you are on holiday? Of course the issue often is working out what is local and what perhaps is not especially in an area you don't know. All the businesses signed up to the Lake District Pound are local businesses. It does make you stop and question where you are going to buy your morning coffee. It also exposes you to numerous local businesses through the gift shops and eateries. Many of the galleries sell work from local artists and books from local publishers. Plus when you travel you don't want to eat and drink the same things you do at home. Hubby would much rather a local beer and the Fell Pots we tried at The Fellpack were delicious. Above it all it keeps the money in the local economy.
Support for local charities
Any Sterling that is collected and does not get converted back will go towards helping local charities and community projects to preserve the landscape. They are also used to recognise local people who are putting back into the community. Such as Windermere Brownies and people from the Mountain Rescue Teams as well as other numerous community minded individuals. 
The two charities are
Cumbria Community Foundation – exists to address disadvantage by making life changing grants and promoting philanthropy
Lake District Foundation – inspiring people to care for the Lake District & Cumbria

 

Unique Souvenir and collectable
The Lake District Pound has a new issue each year which makes them a great collectable. Monkey who is an avid coin collector was thrilled with the idea of having new notes to spend. But he also wanted to keep some of the very pretty notes to take home with him. After realising the charity connection I was more than happy to encourage him to do this. Plus they really are beautiful. Each note has a brightly coloured landscape on one side with silver foiling. On the other there is a well known Cumbrian character. 
For example on the 20 LD£ there is Canon Hardwicke Rawnsley who lived in the Lake District and was one of the founders of the National Trust. The 10 LD£ features Sir Chris Bonington a mountaineer who has climbed all the mountains in the Lake District. My favourite is the 5LD£ which has Beatrix Potter on the reverse as a young lady. Last year the 1LD£ note had her on it as a child. She will work her way through all of the notes over the next two years. The 1 LD£ has a picture of Charlotte Mason the classical English educator. 
Its also possible to buy a gift set of the four notes. Each is perfect condition and uncirculated. Plus each denomination with have the same serial number. So the set is unique to you. We are planning on framing our notes a little mento of our trip. 
Keeps the kids entertained with the passport trail
Finally incase you need any more reason to use the Lake District Pound, there is also a passport trail. Many of the businesses taking the LD£ will also have a stamp for your passport. The website will allow you to identify which ones you want topics up on your route. Each vendor taking part with have a stamp unique to them. Monkey had great fun collecting the ones in Keswick with his favourite being an Otter. The different areas have different coloured stamps so would easily keep the kids entertained for a much longer break too. 
We had a lovely mini break and having never spent any time in the Lake District before, its made us want to return. With the beautiful green hills, fresh air and quaint stone buildings there is something very special about it. I can totally understand why they have developed their own currency. It really adds to the feeling of community spirit and we left taking a little bit of that feeling with us. And consequently leaving a tiny piece of our hearts in its place.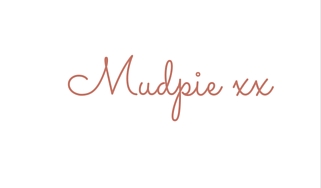 If you've liked this post please follow me on my social media channels:
Mudpie Fridays: YouTube | Twitter | Instagram | Facebook | Pinterest | LinkedIn