For the last two years, we have been lucky to have a Croyde Bay Holiday and have totally fallen in love with the area. There is so much to do locally but also a lot of opportunities to just chill out and enjoy some family time. That is why we love Croyde Bay Holidays so much as it really is down to you how much time you spend doing things and how much time you spend relaxing. If you are like us and tend to be more on the active end of the scale then I have pulled together some ideas of family-friendly things to do in North Devon. We have done all of these things while staying at Croyde Bay.
Croyde Bay holidays
When we have stayed in Croyde Bay we have stayed at the Croyde Bay Holiday Resort that backs straight onto the beach. It goes without saying that Croyde Bay itself is a beautiful location with golden sands that stretch for miles, stunning sunsets and plenty of waves to keep the kids happy on their bodyboards. So make sure you schedule some down days where you can make the most of your location. We tend to find one day out of the resort followed by one day at the resort or on the beach works well for us as a family. We also put ideas to the vote to make sure everyone feels like they have an input.
Family-friendly things to do near Croyde Bay
We have done all of these things during our breaks, all are within an hours drive from Croyde Bay. The boys have been between the ages of four and eight during our stays.
Traditional seaside village near Croyde Bay
If you are looking for a traditional seaside village which is steeped in history. Has the cutest white houses I have ever seen, cobbled high streets and a fantastic pub then Clovelly needs to be on your list. Our eldest found it fascinating learning about how today's villager's to transport goods around using little sledges. The harbour is a great place to crab when the tide is in and the grey stones make great towers. Not to mention the waterfall and of course, The Red Lion which makes the perfect spot for the parents to unwind watching the tranquil waters as the children play.
A formal garden near Croyde Bay
If gardens are your thing then you will be pleased to know that RHS Rosemoor in Torrington is within driving distance. I do like an RHS garden as they always have something on for the children over the holiday season. There are also lots of different gardens 'rooms' and areas to explore. Including a natural play area and sandpit in the pine woodland. If you forget your binoculars and magnifying glass to search for creepy crawlies. Then you will be pleased to know that they have some you can borrow. When we visited we tried out the pasties near the wildflower garden and swiftly followed them with delicious West Country ice cream.
Croyde to Baggy Point Walk
An easy and local walk that you can take straight from Croyde Bay is Baggy Point. It is about a twenty-minute walk to the National Trust Carpark from the village centre. Then it is up to you how long you stay. We went along the bottom path but you can also climb the hill. For those with little ones, you will be pleased to know that much of the park is buggy friendly. Just before you get to gate the gate there is a nature pond to explore. The boys also really enjoy geocaching which we managed to do a bit of along the way with several caches on the bottom path.
We really enjoyed walking along the bottom coastal path and sporting various birdlife and watch rock climbers. Although we did not get lucky enough to see a grey seal.
Where to see dolphins in North Devon
There is something magical about seeing dolphins in the wild. If you are looking for a wildlife spotting trip when you are on your Croyde Bay Holiday then you can catch a trip out of Ilfracombe. Ilfracombe is about a twenty-minute drive from Croyde. We went with Ilfracombe Sea Safaris and I can still hear the joy in the boy's voices. When we not only spotted grey seals but a pod of dolphins decided to play in the wake from our boat. It was a really magical experience which has stayed with us. Along with the boat ride, Ilfracombe itself is a pretty little village with a small beach and port and worth a visit on its own merit. Wher you can also see a twenty-metre bronze statue called Verity. Which stands tall in the harbour and was designed by Damien Hurst.
The closest zoo to Croyde Bay
A zoo makes a great activity for a holiday with kids. The closest zoo to Croyde Bay is Exmoor Zoo which is about a forty minutes drive. It has recently been designated a charity and is a lovely little zoo which specialises in big cats. If you visit you can even get a chance to see the beast of Exmoor. Or a beautiful black puma! I really like a zoo where the keepers are really friendly and on hand to answer any questions you may have. It is possible to get really close to a number of different species. We discovered a number that we have not seen before in even some of the larger mainstream zoos.
The highest and longest funicular railway powered by water in the world
When we visited Exmoor Zoo we also went to the Lynton & Lynmouth to try out the highest funicular railway in the UK. Lynmouth is a beautiful little village with grey pebble beaches and a sad past. Much of the village was destroyed in 1952 by a flood. However, since then it has been rebuilt and has a picturesque harbour of little white cottages. Lynton offers independent cafes and shops with little streets to wander. However, for children, the main attraction has to be the Lynton & Lynmouth Cliff Railway. It is the highest and longest funicular railway powered by water in the world. The boys loved having a ride on it. You do not need to pre-book just turn up and get on. If you can then as to travel at the back as the views are spectacular.
Croyde Bay Holidays the perfect UK staycation location
With plenty of day trips nearby Croyde Bay Holidays make the perfect UK staycation. And not only that Croyde itself has a lot going for it as well. There are plenty of places to eat including a wonderful tea room called May Cottage, I recommend the Stilton tea cakes. The boys really enjoyed trying out a cream tea. The village also has its own ice cream shop with lots of choices over flavours and toppings.
One of the best things about stays at the seaside has got to be the beach! A five-minute drive along the coast takes you to Sauton Sands. Which is three and a half miles of golden sand that stretches all the way to the Torridge Estuary. With brightly coloured beach hunts and located just in front of Braunton Burrows, the UNESCO designated sand dune biosphere it makes a more commercialised alternative to Croyde Bay. Alternatively in the other direction, there is Woolacombe Bay. A beach that we have yet to visit. Although I have heard some wonderful things about the picturesque bay.
As you can see there really is so much to do for families. Will you be staycationing this Summer?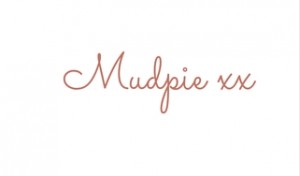 If you've liked this post please follow me on my social media channels:
Mudpie Fridays: Twitter | Instagram | Facebook | Pinterest | LinkedIn