Crabbing at Cromer – For my birthday this year we had a weekend away with family and friends. Choosing Norfolk and Cromer as the destination. Partly because on my actual birthday I wanted to spend the day at the beach. Only when we woke the weather had other plans. Although it was dry it was windy and cold. Never to be put off we headed to the beach anyway. When we arrived the tide was in! So instead of giving up completely we walked to the pier. Expecting something to keep the kids entertained once again we were disappointed. There were no penny arcades as hoped. Feeling like it may end up being a wash out we decided to walk up the pier anyway.
The Decision
I am so glad we did as we saw lots of families with lines and buckets catching crab. Its not something we have really done before. Although often thought about it, not having any of the necessary kit has put us off. But today we didn't really have a back up plan so I went in search of the nets and line. At the front of the pier there is a gift shop selling everything you need. Three sets with bait came to £14.50 which I didn't think was that bad, especially as Monkey chose the biggest bucket going.
Turns out buying the big bucket was the right idea as we caught nine crabs over a couple of hours we sat on the pier for.  One of the ones we caught was definitely big enough for dinner, although like all the others he was throw back into the sea. I was a little distressed at this point but apparently according to the locals this is the right way to get them back in.
If you decide to give it a go yourself make sure you have decent bait. The freeze dried mackerel that the shop sold was perfect although a little smelly! Some people next to us using bacon struggled to catch anything. We set ourselves up next to the pub on the left hand side as it meant you were sheltered from the wind and there was plenty of seating for everyone.
Kipper casting off.. had to watch him like a hawk!
Our first catch of the day, unfortunately it wasn't one which Monkey had caught!
Green sea and blue skies, hoping to catch the next one…
Finally he had caught one! Although he wasn't so sure about holding it initially. By the end of the trip you couldn't stop him.
This is the largest one we caught and is big enough to eat, to that we did he went back into the sea like the others
Pulling in his line for the last time, none of the kids wanted to stop
Beautiful Cromer in the sun, we will be back to play on that beach one day.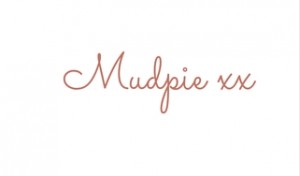 If you've liked this post please follow me on my social media channels:
Mudpie Fridays: Twitter | Instagram | Facebook | Pinterest | LinkedIn