AD – We are working with Great British Racing who arranged for the riding lesson. I am being compensated for my time.
First horse riding lesson – Something very special happened last week. Monkey went for a horse riding lesson. To say he was excited about going is an understatement. He has always wanted to go on a horse but all we had managed was little stroll on a donkey on a day out. So when the opportunity came up to give it a go with  Great British Racing we of course said yes.
I was surprised that the stud we went to was quite as close to us. Especially since it was on a road that I drive up and down frequently but had never noticed it. We arrived at Vale Stud Horsham a little early and had a little look at some of the horses. Both boys were super impressed to find horses in their namesakes. It was a small personal stud perfect for our first ride out. Hats were provided and although Kipper needed a little encouragement to put it on, they looked super cute in them!
Next we met the horses they were going to ride. Monkey was paired with a horse called Scooby Doo and it was love at first sight. Kipper on the other hand point blanked refused to go on. So we took him around the sand school leading his chestnut mare by a long blue rope. Although he is a big three year old he is still little so not wanting to force the point we let him make the decisions. Riding is something that Monkey has fallen in love with there's hopefully a good chance he will have the opportunity again.
Monkey  really took it is like a duck takes to water. Following the instructor to the the letter within fifteen minutes he was trotting around the sand school reins in hand not holding onto the saddle. Apparently for someone that has never even sat on a horse before he is a natural. I am sure it is something to do with his no fear attitude.
It wasn't long until they decided he could go outside. Just watching him ride out of the ring and up to the field I had a sneaking suspicion that a pony will probably be on the Father Christmas list this year.
As a parent there is something very magical watching your child discover something new that they love.
We had a fantastic riding experience with Vale Stud Horsham and I have no doubt we will be back. It has really ignited his love of horses. A love which we are looking forward to nurturing when we go to Fontwell Race Course at the end of the Summer. As part of Great British Racing's 'Under 18s Race Free' initiative, it is one of 60 racecourses throughout Great Britain where under 18s are admitted free of charge to the vast majority of fixtures throughout the year, when accompanied by a paying adult.
Over the summer holidays there are more than 200 fixtures up and down the country, including 50 special family days with additional activities put on for families and young people. To find out more about 'Under 18s Race Free' and find a family race day near you go to www.under18sracefree.com. Monkey is looking forward to picking up some tips and techniques for his next lesson! I definitely think we have started something!
Have your children ever been horse riding? I would love to hear about it in the comments below. Or if you have any advice it would be gratefully received.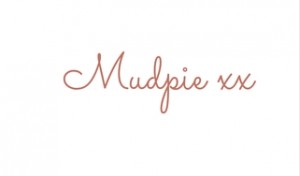 If you've liked this post please follow me on my social media channels:
Mudpie Fridays: Twitter | Instagram | Facebook | Pinterest |LinkedIn