AD – We were given a copy of Show and Tell by Rob Biddulph for the purpose of this review. I was also compensated for my time. 
Review Show and Tell by Rob Biddulph – I am always on the hunt for new books for the boys,  especially Kipper  as he is our second born and he constantly has hand me downs. I always think there is something special about a new book.  I am also keen for him to have favourite stories of his own, outside the ones that Monkey had at his age. We were recently asked to review Show and Tell by Rob Biddulph. He is not an author we have discovered before and I am now left wondering why that is.  Since both of us really love Show and Tell it makes me want to check out the other books he has written.
If you have not heard of Rob Biddulph before he is an award winning author and illustrator. Show and Tell is his ninth book, his first book Blown Away won Waterstone's Children's Book Prize. I am sure his success is down to the fact that he has three daughters of his own. And that he spends his evenings making up silly stories for them including creating hand drawn pictures to go with them.
The story is about a class of children and what they bring into school for show and tell. The teacher has set the challenge that the  child with the best item will win a prize. As you go through the book each child's item gets bigger and flashier than the last,  all in a bid to win the prize. With one of the kids even bringing the moon.
Not wanting to spoil the ending the child that wins brings something with magic inside it. The sentiment is a good one and it teaches a valuable lesson that bigger is not always better and that we should appreciate the everyday things.  It is taught with humour and in a non preachy way, its lovely to see Kipper already identifying with the winning entry.
Things we love about Show and Tell by Rob Biddulph
It is so much fun. The rhyming words are almost lyrics to a song, it makes reading the book out loud  a breeze.
The illustrations are bright, vibrant and really engaging. With a blue and yellow theme flowing throughout. There is so much to see it keeps Kipper really entertained as he is always pointing something extra out.
With this in mind right at the front of the book there is a challenge to spot five different things hidden in the illustrations. I have managed four but the box of liquorice allsorts is still eluding me.
I like how the book is set in a school so it will be really helpful when Kipper starts school. Although I am not sure if he will be bringing a real live Loch Ness Monster to show to his class mates.
We really enjoyed Show and Tell by Rob Biddulph so much so I can't wait to try out his other books with Kipper.  If you would like to buy a copy you can do so from Amazon, Waterstones or Hive which will allow you to order from your local independent bookseller.
Giveaway to win a Rob Biddulph book bundle
The lovely people at HarperCollins Children's Book's are also giving my readers the chance to win their own bundle of five Rob Biddulph books including Show and Tell, Kevin, Blown Away, Sunk and Grrrrr! worth £50. To enter please use the gleam application below and please note the T&Cs.
Five picture books by Rob Biddulph worth £50

Competition is open to residents of the UK aged 18 and over
There is no cash alternative
One winner will be drawn at random and will receive a bundle of Rob Biddulph books worth £50 as pictured.
The giveaway will close on the 12th October at midnight, the winner will be notified through Twitter
Winners will be asked to provide a full postal address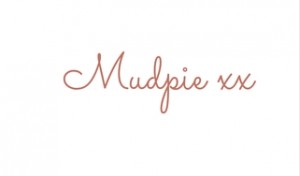 If you've liked this post please follow me on my social media channels:
Mudpie Fridays: YouTube | Twitter | Instagram | Facebook | Pinterest | LinkedIn