AD – We were invited to stay at Stablewood Coastal Cottages Northumberland for the purpose of this review. All words and opinions are my own.
Review Stablewood Coastal Cottages Northumberland – Over the last week of the school holidays we were invited to stay at Stablewood Coastal Cottages in Northumberland. Not having visited this area of the country before I wasn't sure what to expect. I was also a little nervous about the long drive up from West Sussex. However I need not have worried on either count, as what we found was a marvellous area to explore. The cottage was the perfect home away from home and the journey more than manageable. I even managed to pick up some of our bucket list items on the journey up and down. Including the Angel of the North and Haridans Wall. This is how we got on.
Stablewood Coastal Cottages is in the small Northumberland village of Lucker right near the coast in Northumberland. Only about twenty miles from the Scottish border on the A1. It is part of an informal complex. Which means that you have all you need to hand. There is a small shop onsite, as well as a play area, restaurant (with take away), pub and spa. However you don't feel as though you are in a holiday village as such as there is no need to go to a reception and the cottages operate with lock boxes. We were sent the code and directions a few days before our holiday was due to start. I much prefer this way when travelling with kids as it gives me extra flexibility
Getting to Stablewood Coastal Cottages
As I mentioned we needed to drive over three hundred miles to get to Stablewood Coastal Cottages. I was a little worried about how long the journey would take. But I was surprised by just how easy it turned out to be. Picking to travel during the day and not at the weekends I think helped. We only stopped once on the way up and back for loo breaks and snacks. The other stop was to see something, which I think helped the boys have something to look forward to. I wouldn't hesitate to do it again.
Review Stablewood Coastal Cottages Northumberland – Goldfinch Cottage
Situated towards the end of the collection of cottages Goldfinch Cottage will sleep six comfortably.  There is parking outside the front with plenty of room for two cars. There is also a patio area with seating should you wish to make the most of the sun in the evenings. The front of the house has lots of glass and when we arrived mid afternoon the sun was shining in through the curtains. If felt very homely and welcoming.
Downstairs you enter into a large hallway with a cloakroom. To the left there is a great kitchen with plenty of space and a full size table. There is also an island with a couple of stalls which the boys really enjoyed sitting on for breakfast. We ate in most nights and found everything we needed to cook for the kids and us. The sash windows open out onto a large garden which meant I could keep an eye on the boys while I was preparing food. To the right of the entrance hall is the living room. We didn't need it but it had a wood burning stove which was laid and ready to use. Not only that but there was plenty of wood to keep us toasty if needed.
Upstairs the master bedroom is huge and has an ensuite with rain shower. Double aspect with a sky light it is wonderfully airy. There is also plenty of storage and a dressing table to one side. Also upstairs is a twin room and another double. Each has plenty of storage as well, all with white sheets and white fluffy towels. There is also a family bathroom with bath and shower. There is just so much space inside the property and not what I was expecting at all. We visited with friends and there was plenty of room for us all.
Outside there was a large gated garden at the back which meant the boys could play happily. There is also a rotary washing line and a large hot tub. Along with another set of wooden table and chairs. Unsurprisingly the hot tub was a huge hit with the kids, so I was also pleased to see a tumble dryer in the kitchen and it got used a lot…!
Things we loved about our stay
The Italian Restaurant called Apple Core  which is literally a two minute walk away does take out. So we ordered and then put the kids to bed  before one of us popping out to pick up arranchi, risotto and pizza.
The hot tub was all set up and ready to use when we arrived, which was great as it meant the boys could get straight in. It was exactly what I needed after the drive up.
Goldfinch cottage was immaculate throughout and furnished beautifully. Yet it was practical which is what you need when travelling with children.
Its the little things which I notice such as the sideboard full of games for the kids and books for the adults. There was plenty of toilet roll, bin liners and washing up liquid. Plus washing powder for the machine and dish washer tablets.
The wifi was reliable which meant the kids could stream the odd TV programme if needed. Plus each room other than the bathroom and the kitchen had a flatscreen TV.
The location is great. It is only a five minute drive from Bambough beach which has beautiful sand dunes and white sands. Bambough village has some little tea rooms and a fairy tale castle to explore. As well as visiting the beaches we also went on a boat trip around the Farne Islands, crossed over the border into Scotland and enjoyed walking around the castle.
There is so much to do in the local area we had trouble deciding what to do. We stayed for four nights which simply wasn't long enough.
We had a lovely stay Stablewood Costal Cottages and would definitely recommend it for families since its a great location, lovely and quiet and has great facilities.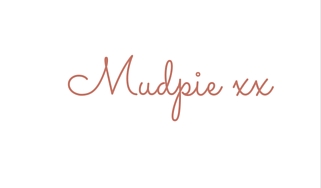 If you've liked this post please follow me on my social media channels:
Mudpie Fridays: YouTube | Twitter | Instagram | Facebook | Pinterest | LinkedIn
Review Stablewood Coastal Cottages Northumberland