What is a National Trust Passport – I have started something over on my instagram stories! So feel like I should explain mor here. We brought our first National Trust pass the year Monkey was born. That was over seven years ago.  It is by far (in our opinion) the best value annual pass out there. However about six months ago I discovered that they also have something called a National Trust Passport.  It has even formed part of our Travel Bucket List for 2020.
So What is a National Trust Passport?
Its a little brightly coloured book similar in size to a normal passport. They cost £5 and you can either purchase them online or in a National Trust shop. On the pages there are spaces for stamps. These stamps are collected when you visit a National Trust property. There needs to be a cafe on site so those areas which are moorland or coastland, without an occupied and manned building will likely not be able to give you a stamp. So far we have found that everywhere we have gone we have managed to collect one. Some even offer stickers now.
However we are also finding that they not that popular. With many of the staff having to hunt for the stamps. Judging by the reaction to my Instagram stories they are the National Trust's best kept secret. Which is a real shame as Monkey has really got excited in the last couple of weeks about collecting the stamps. There is space fo thirty stamps. once you have collected thirty you can send off the back page of the passport. The National Trust will then send you a certificate. As we are only ten stamps in, I am not sure what that certificate looks like yet. But it does ask you if you have sent off pervious passports. So I am guessing this could determine the  certificate you get.
In addition to buying the passports you can also buy sticker sets. So far I have seen three of these, they cost £2 each for six picture stickers. They do no count as stamps in their own right. Instead they are designed to be added to the passport to have stamps used over the top/side of them.
The other thing worth noting, is that if you forget your passport when out and about. Or you end up at a National Trust property without your passport. Then do not panic. We have asked for the stamps on plain pieces of paper before so we can cut them out and stick them in. Monkey is very much committed to trying to trying to fill his by the end of this year. So hopefully I will be able to update this post soon with a copy of the certificate.  If you are looking for some suggestions of properties to visit in the South I have a complied a list here.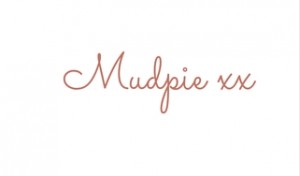 If you've liked this post please follow me on my social media channels:
Mudpie Fridays: Twitter | Instagram | Facebook | Pinterest | LinkedIn