12 National Trust Properties to visit in 2018: – I can honestly say that our National Trust passes are by the far the best value for money we have ever spent. They saved me while I was on maternity leave, giving me an excuse to go out and explore. We have managed to tick a fair few of the list over the last couple of years some of which I have written about here. Yet there are still so many that we have to visit. With this in mind I thought I would write a list of twelve we hope to visit this year.  In theory thats only one a month so totally doable. I will also be adding these to 2018 Family Bucket List to make sure we manage it.
Sussex:
Uppark House –  A grade two 17th century house and garden
Bodium Castle – 14th century moated castle which looks stunning
Surrey:
Hatchlands Park – Grade one listed property and large surrounding parkland
Hampshire:
The Vyne – Tudor Mansion with a walled garden and tea rooms
Kent:
Emmetts Garden – Hillside garden with exotic shrubs and a formal rose garden, plus picnic meadow and garden games.
Knole – One of Englands largest houses, based in a 1000 acre park.
Ightham Mote – Medieval moated Manor House
Oxfordshire, Berkshire & Buckinghamshire:
Greys Court – Tudor Country House and Gardens
Cliveden – The former home of the Astor family with views over looking the Thames
Nuffield Place – Country home of Lord Nuffield founder of the Morris Motor company
Ashridge Estate – Explore rolling chalk downlands and lush meadows
Claydon House – Grade one listed house within the Claydon Estate, which includes formal gardens, a woodland walk, and a productive kitchen garden.
Here are some of the ones we have visited to date:
Sussex:
Petworth – Its somewhere I have wanted to visit for a while as I often drive past its South Side entrance. However I have always been slightly put off by the apparent lack of parking. Also taking a rather large buggy around a stately pile did not fill me with with optimism. So feeling a little braver than usual I decided to investigate, after all whats the worse that could happen. I could end up turning around and going home….. All I can say is I am so glad I did, and we are already planning another trip…. Read More
Batemans – So while Hubby was still on Paternity leave we headed over to Batemans in East Sussex with some friends from our first NCT class. The Jacobean mansion was home to Rudyard Kipling and is set in some lovely grounds and there is a also a working mill to explore. However our first stop was the cafe after all Kipper was only two weeks old and needed a good meal….. Read More
Standen House – Last weekend we decided to venture a little further afield and try another National Trust property over near East Grinstead – Standen House. It came recommend by a friend who also joined us there. Standen House is an Arts and Crafts family home with Morris & Co. interiors, set in a beautiful hillside garden so not automatically on my list of places to visit with Monkey. However looking on the website there did look like a fair amount to keep children entertained…. Read More
Sheffield Park – I have been keenly attending my evening photography classes now for a couple of weeks. This week we learnt all about aperture, suddenly taking photos of Monkey with a background of household bits becomes less of a problem when you understand how to blur them! Next week we are doing a little show and tell and the tutor suggested getting some examples of pictures demonstrating what we have learnt. So the big question – where do I find a waterfall in Sussex? By using a high aperture setting the waterfall can appear wispy and cloud like while the remainder is sharp and focused. Sounded like a challenge and I thought it was worth ago…. Read More
Nymans – You may remember a post I wrote about Nymans in the Wintertime, my intention was to visit each season as part of making use of our National Trust passes. I wasn't expecting to go back there quite as quickly but when a friend rung and suggested we take part in the easter Egg Hunt they were running on Good Friday I couldn't resist…. Read More
Surrey:
Polesdon Lacey – We had a lovely couple of hours nosing in the rose garden and wandering around. The cake was particularly nice in the cafe an I may have come home with a couple of plants for our garden too. There is a big expanse of lawn in front of the house which has a beautiful view and some deck chairs. We brought a rug and let Kipper toddle around…. Read More

Hampshire:
Mottisfont – Last year I visited Monttisfont when Kipper was a few weeks old. Its a good two hour journey from home and I did think at the time I must be mad stopping on route to feed. I love roses they are one of my favourite flowers and I had heard such good things about the display at Mottisfont, what better way to spend my maternity leave? Unfortunately I had missed the best of it, as they do not deadhead roses at Mottisfont. I was pretty disappointed. Although the place is still beautiful and  has a lot more going for it other than just the roses I really wanted to go back to see them…. Read More.
Kent:
Sissinghurst Castle – Anyhow our last adventure was to Sissinghurst Castle in Kent. An adventure it was, at the main gates the kindly gentleman told us there was no buggies in the gardens…have you tried carrying around a hefty 5 month old all day in a carrier? I know there are people that do it, but generally I try to avoid it at all costs. He was very nice and they have carriers available for no charge should you need to borrow one. But it did make us consider turning around and visiting another property close by…. Read More
Scotney Castle – I am going to let you into a little secret … I hope I don't regret it but this is the BEST place to get conkers!! Two years ago while on a little trip away with the in-laws we came across Scotney Castle. At that time there was a lot of restoration work going on so we didn't go inside the building itself and the photos were pretty rubbish. I had always intended on going back to as its the sort of place that stays with you. However what with one thing or another we have only managed it two years later! And we didn't even go in – Hubby had lost his National Trust card, or rather I had lost if for him. But thankfully we had only came for two things. 1. conkers and 2. pumpkins – well when you are 4 years old aren't they the most important things in the world?…. Read More
Which is your favourite National Trust property? Please let me know in the comments below.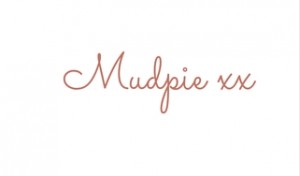 If you've liked this post please follow me on my social media channels:
Mudpie Fridays: YouTube | Twitter | Instagram | Facebook | Pinterest | LinkedIn