AD – We were invited to Potters Resorts over February half term for the purpose of this blog post. Review Potters Resort 4 Night Family Break.
Review Potters Resort 4 Night Family Break. Over February half term the boys and I visited Potters Resorts in North Norfolk. Located right on the beach at Hopton-on-Sea it is as close as you can get to an all inclusive resort in the UK. Not only that but there are literally over 100 activities for the children to take part in. And with four meals a day it promises to be as much a holiday for the parents. As it does for the children. Everything is included in the price you pay per person apart from drinks. The exception to this is the water, tea, coffee and juices which are available at meal times.
Coming up to their centenary I am a little confused as to why we have never heard of Potters Resorts before. Especially when the represent such good value during holiday season which lets face it can be hard to find. We arrived around 2pm on the Monday. Although you can not get into your accommodation until 2.30pm I was pleased to see a welcoming face at reception. At check in I was given a packed agenda of activities for the whole family. As well as timings for breakfast, lunch and dinner. Before being directed towards our Bungalow and which was the best carpark to use. During our stay the resort was at capacity with 800 people. Yet I had no trouble finding a parking space.
Kids check in..
The kids were also given a little passport at the kids check in. This was so they could collect stamps and write about the activities they took part in during their visit. The competition was on… who could get the most stamps.
Our Bungalow – Review Potters Resort 4 Night Family Break
We stayed in L39 which is just down from the swimming pool. The Bungalow sleeps three, with one super huge double bed and a single tucked round the corner. I was travelling with the boys on my own so Monkey shared the large bed with me. Although normally Kipper would also climb in during the middle of the night. It was big enough for me not to be disturbed easily. In fact the beds are so comfy that customers have requested that Potter Resorts actually make them available to purchase!
Within the room there is a small vanity area and desk which I used to catch up on blog work. As well as two leather bucket chairs, a wardrobe and tea making station. There is also a full size fridge. In the bathroom there is a full size bath and a powerful shower. Being at capacity I wondered if this would affect things such as hot water. But I need not have worried as it was lovely and hot each morning.
The location…
I really liked the position of our bungalow as it was central to everything that is going on in the resort. Useful when encouraging little legs home at the end of the night. Yet it was very quiet. Not once did we get disturbed by people coming home after the end of the evening entertainment. We didn't hear anything through the walls either (one of my pet hates when travelling). I am sure this is because they are brick built.
Each morning we had a maid service that came in and made the beds. Emptied the bins and ensured we had enough towels. I liked that they would only replace the towels if you left them in the bath. Potters Resort also has a hotel on site which you can find out more about here in Emmy's Mummy Post.
The Food – Review Potters Resort 4 Night Family Break.
Now where do I start? Included in the price are four meals, breakfasts, lunch, dinner and midnight supper. On the day we arrived we found our table which was downstairs and contained. Good for little ones. I really liked that this is your table for the duration of your stay. Which means there is no free for all at meal times. Plus you have your own waiter/waitress who stays with you for the duration of your stay.  We had a lady called Mandy who was brilliant, all the kids warmed to her instantly. It was liked being welcomed home each meal time. The kids were very sad to leave her giving her huge hugs on Friday.
Dinner
Our first meal at Potters Resort was dinner. There is a set a la carte menu each night. With two starter and four options for dinner. Normally a fish dish, meat dish and two vegetarian options. If you did not fancy what was on the a la carte there is also a couple of options available on the hot plates. We did not have the same thing once during our stay. If you opted for the a la carte then it would be brought out hot and quickly.  I must admit this is predominately what I did at dinner time. Because the food always sounded so good and it tasted good as well. Some of my favourite dishes I had while staying included Cod with Mediterranean Vegetables, Salmon in a Pasley Source, Goats cheese tart and baked Camembert.
On the menu there will be a dessert of the day. Plus you can pick from the ten or so desserts which are available for every meal apart from breakfast. I must admit I struggled not to have the lemon meringue pie each night as it is one of my favourites. They also did a very good cheese and biscuits.
Breakfast
Considering Potters Resorts are effectively mass catering I was so impressed with the food. At breakfast you would get toast, tea and coffee to your table. On on side of the restaurant there was rolls, pastries, cereals and fruit. At the front on the hot plates everything you could want for a full English. But if like me you are not really a full English person you can also order a few bits direct such as kippers, eggs royale etc. My favourite which I think I had three our of four mornings was Egg Florentine. Monkey tried out the scrambled eggs with salmon and also enjoyed hard boiled eggs most mornings.
Lunch
We do not normally have a cooked lunch. But the option was there if you wanted it. Operating in the same way as dinner with several a la carte meals to choose from. Plus a serve yourself pasta dish on the hot plates and two chefs making made to order omelettes. We tended to stick to the wide selection of salads and jacket potatoes for lunch. As not only did you get the normal salad bar but there was also lots of cold meats and fish to go with it. These were also available daily in addition to the a la carte menu. However they are so flexible. One lunchtime I asked for the fish cake on the a la carte on its own so I could have it with salad from the help yourself section. They really did bend over backwards to get you what you wanted.
The Kids Food
The kids could have any of the adult a la carte or help yourself options.  This pleased Monkey greatly as he is not a fan of kids food. However if like Kipper your little one prefers kids options then you will be pleased to know there is a separate menu for them as well. This consists of one option for lunch and normally two for dinner. Chips are also always available. You serve yourself the kids food from the hot plates enabling you to cater for even the most fussy eaters.
I liked how the had special cold kids plates available. As the adult ones were really quite hot. These could be easily distinguished by the cartoon printed in the centre of them. For dessert again they can have anything off of the main menu including whipped ice cream and fruit salad. On Wednesdays and Saturdays there is also pancake night. This was a real hit with Monkey would covered his made to order pancakes in chocolate sauce and golden syrup.
The Black Rock Grill
There is also a restaurant onsite called the Black Rock Grill. It is open to the public so if you want to visit while staying you will need to book in advance. I spoke with the ladies on reception and she arranged it for us. There is an additional charge for this of £29 for each adult and £8 for children. Its a modern spacious restaurant and we were given a table near the window. The waitress was very good and use to serving over tired children. They dealt with Monkey's allergies perfectly and to be honest she was probably the politest waitress we have had for a long time. Nothing was too much bother.
For the price you get a three course meal including a main course which you cook yourself. You are each given a hot rock to cook beef, lamb, salmon and scallops. Which is served with salad, noodles and chips. You can order more of the meat and fish at any time. We opted only to use two rocks so that the children did not have their own. But that we could supervise them on ours. The rocks were replaced half way through the meal. It was a real novelty for the kids who loved it. Kipper was a little young so I was pleased to find out that they had chicken nuggets and chips which was his favourite. I would highly recommend a visit.
The Activities
Now I think these deserve a post all to themselves. Especially because of the number of questions I was getting on instagram. So you can read more about what the boys got up to here – Activities for a 7 & 3 year old at Potters Resorts.
However briefly you get given a long list of activities, the times they are taking part and their location at check in. Some of the activities for the older children such as archery and rifle shooting needed to be booked. You could only book on the day you were taking part in the activity. Each day Potters Resort tried to ensure there was something running for each age group. Which is no mean feat when they have activities from age 2 all the way through to adults.
The best thing by far is that none of the activities need to be paid for. They are all included in the price. Monkey had the chance to try out some things he had never been on before. Such as the Mini Segways and KMX bikes. Kipper loved the play areas and the pool. There is so much for kids to do and were truly worn out by the end of the day.
The Entertainment – Review Potters Resort 4 Night Family Break
After dinner there is kids entertainment in the Terrace bar. Which consists of a kids disco and various party style games. With the opportunity to win medals, sweets and if you are really lucky a sweetie cone. Ours really enjoyed this and were lucky enough to win! While this is going on in the Terrace bar, bingo is being played in the Atlas Theatre. We caught the end of it one night and I was surprised by the value of the prizes. One lady won in excess of £600.
After the bingo each night there is a show put on by the Potters Theatre Company. Having been lucky enough to experience a back stage tour, I have written more about the company here. The amount of work that goes into these shows really does rival the West End! There are four different shows on throughout our stay, one each night. Although they are on quite late so we only managed to catch one as a family.  We found Potters Fairy Tales hilarious with its clever mix of both child and adult humour. All the kids really enjoyed it recognising the characters involved. After the theatre shows there is late night entertainment at one of the venues across the resort, including VIPs Potters Resort's very own disco. So if you really want to you can party into the early hours.
Things I loved about our stay with Potters Resorts
There are a few things that really stand out when it comes to Potters Resorts that deserve a special mention;
I was impressed to find out that they are still family owned. I could really see that it is integral to their ethos. You can tell that  the staff want everyone's stay to be perfect and are part of one big family.
It is the little things that make a difference – such as our waitress. Kipper developed an obsession with the little butter portions. He threw a wobbler when people tried to help themselves. To keep him happy and us able to put butter on our bread, she put another pot on the table. Of course Kipper then commandeered that pot too. But it was the thought that counted.
When I was standing at the dual side bar the staff were on the other side. However another member of staff walked past and asked if I would like a drink despite it not being his job. He then went behind the bar and served me. So I didn't need to wait. Now that is what I call service.
It is a great place to celebrate occasions such as birthdays. Since they offer a birthday package which includes balloons that can be placed on your table in the restaurant. It is really popular as we had a number of birthdays during our stay.
And a couple more..
During our stay we literally only paid for a few bottles of wine to have at dinner and some money for the children to play on the penny arcade. When I think what a break like this would have cost if you had to pay for the activities separately. Constantly putting your hand in your pocket to pay for things. It is nice to be able to always say yes to the kids without worrying about the extra cost.
Potters Resorts obviously has a very loyal following. A number of the families who we spoke to were on a second, third, forth visit.  I think that speaks volumes.
A stay in a standard bungalow costs £419 for an adult and £329 for children aged  9-15, £299 for children ages 2-8 and under 2s are only £25. So for the three of us it came to £1017 for all activities, all meals and accommodation for four nights, five days during the school holidays!
In conclusion…
If someone had said to me that I was going to spend my half term with 280 kids I probably would have run in the opposite direction. Yet Potters Resorts has made the experience a lot of fun and to be honest it never felt like there were that many. We all had a great half term and I can see why its so popular with so many people returning time and time again. If you would like to find out more you can do so on their website or you can sign up for their family brochure which gives you even more details of the different accommodations and family breaks available.
Thank you for inviting us Potters Resorts we will definitely be back.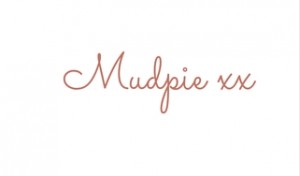 If you've liked this post please follow me on my social media channels:
Mudpie Fridays: Twitter | Instagram | Facebook | Pinterest | LinkedIn
Review Potters Resort 4 Night Family Break.